Imagine a world where the homeless people we pass by on the streets aren't just faceless figures: They're individuals with stories, struggles, and dreams. In this journey, we'll unravel the myths surrounding homelessness, peeling back the layers of prejudice that often hinder our perceptions. You'll find yourself on a path that touches your very core, awakening an empathy that remains long after you've read these words because it's not just a story; it's an opportunity to change a life.
To address practical ways that individuals can contribute to alleviating homelessness in their communities, Sarah Trumbly, a dedicated member of the First Baptist Church in Nipomo suggests, "Donate to reputable charities and outreaches. Things like underwear, socks, and outerwear are always needed. Travel-sized toiletries are a big item too, but sometimes places get overwhelmed." 
Stereotypes are obscene generalizations that, more often than not, misrepresent the reality of homelessness. It's not uncommon for people to harbor perceptions that homeless individuals are lazy, addicted to substances, and dangerous. In truth, homelessness arises from a range of circumstances beyond individual control. Factors like job loss, family dysfunction, and mental health issues are often at the root of the problem. The idea of a "typical" homeless person is a lie. Homelessness knows no bounds, affecting individuals from diverse backgrounds, making these stereotypes wildly inaccurate.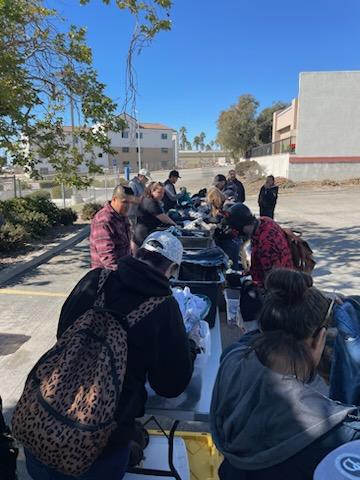 Trumbly goes on to emphasize the importance of local organizations and shelters in supporting homeless individuals. "First Baptist Nipomo does a monthly outreach where they pass out clothing and food. Volunteers are always welcome to help. They also have a yearly rummage sale fundraiser. Volunteers can help sort items and help the day of the fundraiser."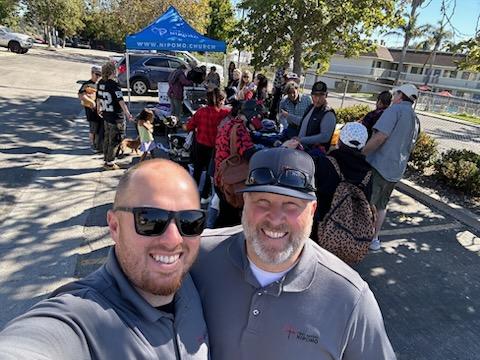 These stereotypes not only distort public perceptions of the homeless but can also hurt the physical and mental health of the homeless. The reality of life on the streets can be harsh, and the homeless suffer from worsening health conditions as well as pre-existing ones. Stereotypes and stigmas surrounding the homeless population only add to the emotional and psychological burden and can make it even harder to seek help. The notion that they are unworthy or at fault for their situation does irreparable damage to their self-esteem and ability to engage with support systems that will help with what they need. And we cannot simply tell them what they want or need, it's their choice to get better and our choice to help those that want to regain stability in their lives.
To challenge these stigmas and stereotypes effectively, Trumbly encourages people to educate themselves and others about the realities of homelessness. "Talk to a homeless or transient person. Go to an outreach activity. Then take what you learn and share it with people you know." 
The main objective for homeless individuals is to regain stability, secure employment, and obtain permanent housing. Yet, stereotypes and stigmas create formidable obstacles to achieving these goals. Employers may be hesitant to offer them opportunities, landlords may be reluctant to provide housing, and even well-intentioned community members might withhold support. These prejudices feed into a cycle of homelessness, making it difficult for these individuals to recover. It's important to acknowledge these problems with empathy and an open mind.
Additionally, individuals and communities can contribute to providing resources and immediate assistance to homeless individuals. Trumbly highlights, "The individuals I know are looking for places to have mail delivered, places to get clean, places to dispose of their garbage safely, and a place to live. Many of them are saving money and are on a government list for housing and have been waiting for months to years." 
Having empathy and compassion are essential for helping homeless individuals rebuild their lives. Stereotypes and stigmas obstruct the development of these crucial emotional responses, hindering our ability to provide assistance. It's important to avoid judgment and actively pursue understanding the complex factors contributing to homelessness. A transformation in attitudes is essential for breaking this deep-rooted cycle of harm.
Fighting stereotypes and stigmas requires a collective effort, and communities can address this issue by organizing awareness campaigns, and educational programs, and volunteering at local shelters and food banks. These efforts help dispel existing stereotypes and promote a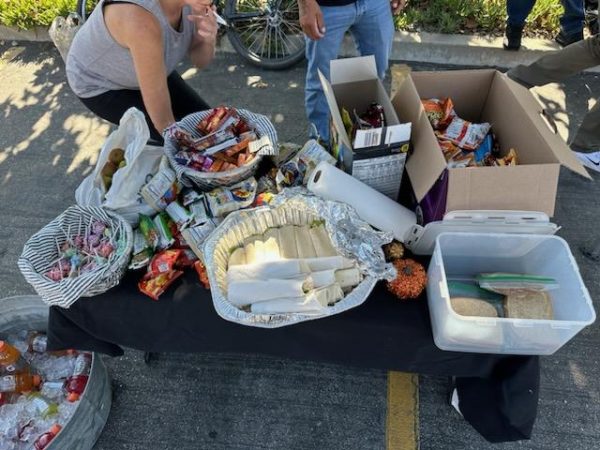 more inclusive, and compassionate society and local government,  as well as giving individuals a stronger chance of succeeding when attempting to help the homeless. 
Government policies wield significant influence over the lives of homeless individuals. Advocates are pushing for reforms that prioritize affordable housing, mental health support, and social services. By confronting stereotypes and stigmas, we clear a path for legislative changes that address the root causes of homelessness. Public policies that are informed by empathy can have a profound impact on reducing homelessness.
Stereotypes and stigmas against homeless individuals not only unjustly impede our efforts to combat homelessness, but also perpetuate a cycle of suffering for those experiencing it. To move towards a society that is compassionate and supportive of individuals grappling with homelessness, we must foster empathy, and raise awareness for policy reforms. Only through unity and understanding can we break the cycle and provide homeless individuals the opportunity to regain their dignity and respect as they rebuild their lives. As we continue to confront the myths surrounding homelessness, we inch closer to a society where every individual has the means to create a better future.
One Last thing these homeless are still people so don't treat them any less than human.