Concordia University Irvine Men's Volleyball Team welcomes AGHS's very own, Makai Lipson
There is a 0.7% chance that a boys high school volleyball player will go off to play NCAA Division II. College volleyball, especially Divisions I and II are extremely competitive so coaches tend to be picky about who they recruit. Coaches gravitate to athletes who are hardworking and successful in both academics and their sport. Makai Lipson, an Arroyo Grande high school (AGHS) senior, has proven to Concordia University Irvine (CUI), that he is skilled on the volleyball court and dedicated to his schoolwork, which is hard for any coach to ignore. 
"[M]ost of the grind I did was in the classroom to keep my grades up and get noticed in that way by coaches. I had to work a lot on my mental toughness."
Lipson explained that his greatest strength is his mindset and his ability to stay in the game no matter the distraction. Not only does he work on his physicality and skills, but he also makes sure to practice and play intelligently. Like Michael Jordan once said, "Talent wins games, but teamwork and intelligence wins championships." Lipson wasn't naturally gifted with his current mentality. He had to learn from his mistakes and with the help of his supporters, he trained his mind to be more resilient on the court.
"I have battled with personal mental struggles that I have had to work through with the help of family and friends," said Lipson.
Ever since he was in elementary school Lipson had dreamed of playing at the collegiate level. It has been a goal he has strived for when he started going down to the beach with his dad to watch him play the sport Lipson would soon fall in love with. Lipson verbally committed to CUI on September 30, 2020, and when he had the opportunity to see CUI and the coaches in person, he had the feeling that this is the place where he belonged.
"After taking a tour of the school, going to a camp, and extensively working with the coaches, I felt that this was a perfect place for me. I loved the small school aspect, they had my intended major, and I really like all of the coaches' philosophies."
This is the opportunity Lipson has been working for and now it has finally materialized. The journey wasn't easy, Lipson worked deliberately to earn an academic and athletic scholarship to cover most of the expenses that come with moving away and attending a 4-year university. Most of his weeks required over 20 hours dedicated to volleyball which consisted of practice, conditioning, driving to and from tournaments, and competing in back-to-back games. This kind of rigorous schedule can result in burnout, especially among young athletes, but Lipson's drive and goals prevented him from ever giving up. 
"I have mostly been doing it for myself. I have been working hard to earn money so I don't put myself and my family in a position where we have to pay a lot of money for school, but I have been mostly putting all of the work in to better myself."
Whenever he needs extra motivation, his parents and grandparents have been there since the beginning. Whether it be in the stands, during the long drives, or at home, they were right there with him.  Lipson has and continues to always count on them to cheer him on or to give him a helping hand whenever he has faltered.
"My biggest supporters are definitely my parents and grandparents, they push me to be my best and are big motivators for me," said Lipson. 
Makai Lipson acknowledges that his hard work and dedication did get him most of the way but he knows that he wouldn't have fully made it without his supporters. This victory wouldn't have been as sweet if he didn't have those he loved and who have helped him standing right by his side.
"I'd just like to thank my family, friends, teammates, and coaches for this awesome opportunity and for pushing me to be my best."
Lipson continues to train and push himself on and off the court and is ecstatic about what CUI has in store for him next fall. 
"It is an awesome opportunity to be able to continue my academic and athletic career at CUI and I am very humbled and excited."
Leave a Comment
About the Contributor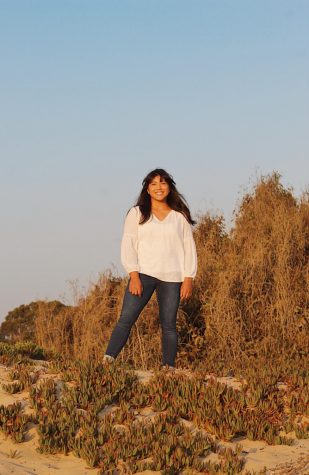 Madelyn Ferreros, Sports Department Editor
Madelyn Ferreros is a senior this year and is the Head of the Sports Department of the Eagle Times. This will be her first year being a part of the Eagles...