Broadening the makeup of your music DNA
Many people collect new songs and artists by putting random lists on shuffle as background noise until something interesting comes on, or by playing a single song they know and love and letting streaming services call the shots from there. While these options are completely valid and can satisfy a listener's appetite, I'm curious to explore some of the more unique ways to find new music, beyond letting the most popular music streaming services do their job.
To do so, I looked to some lesser-known musical media outlets and spoke with AGHS sophomore Zoe Lodge, who shared a bit of her more obscure methods of uncovering new songs and artists as well as AGHS counselor and DJ Joanna Molina who's constantly searching for music for her DJing events. 
The first platform up in the quest to discovering new music is called Bandsintown:

Bandsintown is an outlet that allows users to stream concerts of small artists for free, as well as book tickets to live streams and concerts (when permitted) of more well-known artists. Users can navigate to the online site or download the Bandsintown app on their phone to listen to music or find more information on artists they may not know. Either online or in the app, users can sort by genre of music, date of livestream, or even location, if they are looking for artists based near them. If listeners are interested in a specific artist/ livestream they can click on it to learn more about the musician and their story. 
Bandsintown also has a

Bandsintown News

section which contains review articles of all different kinds of musicians, feature articles on small artists, and lists such as all-time favorite songs of specific artists/bands. 
When signing up for the free Bandsintown app, users can select the streaming services they use such as Spotify or Apple Music to generate live stream suggestions. Bandsintown then uses past listening history from these accounts to develop "music DNA" which is used to build an account full of livestreams the listener may be interested in.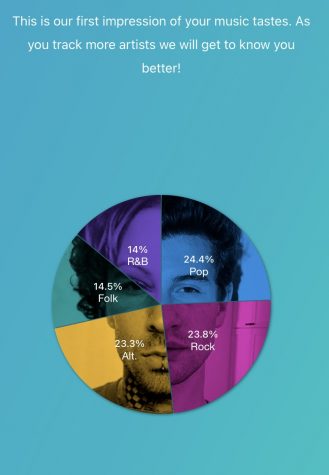 "Thanks! We took the top artists from your listening history and got you started by automatically tracking them for you," says Bandsintown.
An app that tracks your personal preferences to decide what media to feed you may sound like a bit of an invasion of privacy, but you allow Instagram to do it every day, so you may as well get some new music out of it. 
The app also gives you its first impression of your music taste based on your listening history, which could be interesting for some users to explore. 

Once in the app, users can click on an artist they like and then click the button underneath their name that says "Listen to —" and their music will automatically start playing on other streaming services on that user's phone such as Apple Music or Spotify.
Music enthusiasts looking to learn more about the stories behind specific songs while exploring music from well known/ small artists may enjoy the Song Exploder podcast: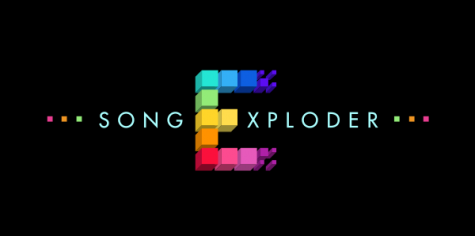 Song Exploder, hosted and produced by Hrishikesh Hirway, describes itself as "a podcast where musicians take apart their songs, and piece by piece, tell the story of how they were made. Each episode features an artist discussing a song of theirs, breaking down the sounds and ideas that went into the writing and recording."
 Popular musicians you may know such as Fleetwood Mac, Billie Eilish, The 1975, Tame Impala, Glass Animals, Vampire Weekend, Gorillaz, Hozier, Jack Johnson, Lorde, Norah Jones, and Band of Horses, as well as less commonly known artists such as Courtney Barnett and Maggie Rogers express the stories behind their songs and let listeners into finite details behind their process. There is also featured music from movies and television series as well as video games. Song Exploder has something for everyone. 
This series is accessible both as a podcast on music streaming services and through the Song Exploder website under the

episodes

tab. You can click on any episode that interests you to find the podcast episode, background information on the artist, the music video for the discussed song, and a piece of digital artwork of the artist all in one place. There are more than 200 episodes to choose from!  
Song Exploder recently transformed some interviews into television episodes released on Netflix if you prefer to see imagery of the song coming about instead of listening to the podcast (or along with the podcast). 
Lastly is Tiny Desk Concerts from NPR Music: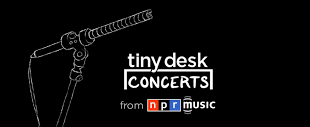 "The Tiny Desk is a unique space that presents your favorite artists like you've never heard them before," says NPR music. Tiny desk concerts place musicians, both famous and undiscovered, into an intimate setting to share their craft in its simplest form. There is no stage production, no backup dancers or fancy setups, just an artist, alone or with a few people accompanying them, and limited instruments crammed behind a little desk singing and playing as if they were performing for some friends in a living room. Despite its simplicity, it's quite entertaining and can open listeners up to both new artists and sounds as well as a whole new way of experiencing music.
There have been over 900 performances since Tiny Desk concerts began, spanning all genres of music, and they are available as podcasts, YouTube videos, and episodes featured on the Tiny Desk Concert

website

.

Also on the Tiny Desk Concert website, you can find

playlists

, the latest music news, and more.
Zoe Lodge's experience with finding new music:
For Lodge, meeting new friends has led to finding new music. Lodge explains that through Instagram she came in contact with fellow fans of an artist she likes named Young Friend, and out of these fans came a group chat where people all over the world share artists they like with those on the chat.
"We share music recommendations and we always kind of hype up whenever Young Friend has a new release."
Music is the basis for global connection among Lodge and her friends in the chat. 
"We discuss music but then it's also fun because it's like a little community where we've all become friends. We talk about all sorts of things and it's cool because there are people from all over the world. There's one girl from Germany. There are a few people from the UK, a bunch of people from Canada, and a few people across the US."
Not only has Lodge gained a new community of people to chat with, but she's also acquired a whole new set of musicians to listen to.
"[One member of the chat named Riley] is friends with a lot of small artists in Vancouver, and that's how I've discovered some of my favorite bands like Ludic, The Escapes, and Cam Blake."
Lodge recommends giving these artists a listen because they have a sound that may resonate with a lot of people.
"[Most of the music from the mentioned bands] is kind of similar to a lot of Indie pop and Ludic is more funky kind of indie rock… I think people who like Phoebe Bridgers and those kinds of artists would really like Young Friend and Ludic."
While you're looking into new artists make sure to check out the songs Arizona by Ella Jane and Young Friend and Therapy by Young Friend which Lodge labels "really good."
Mrs. Molina's experience with seeking out music:
Molina has had a passion for music since she was young.
"I have a thing for music. I used to be in a mariachi band when I was 13 years old and I played trumpet and sang, the whole nine yards, so music has always been a part of me and I think it continues to be."
Molina channels her love for music into her side gig as a DJ where she does a lot of music-related research to stay up to date with what clients may enjoy listening to.
"With DJing, if I want to be really good I have to do a lot of research regarding music and what's going on today. I'll sit down on Spotify and I'll go over the top 100 list for hours.. I'll be here at work with it on in the background and people will walk in and be like 'What are you listening to?' and I'll be like 'I don't know I have a gig this weekend and I need to make sure I'm catching up!'"
Due to life experiences that draw her to different forms of listening, her tastes span all the way from talk radio to trap music. If you're interested to find new suggestions, Molina most likely has something for you under her umbrella of genres. 
"I listen to a lot of talk radio. Sometimes I'll listen to a motivational speaker because I get a lot of stuff doing this job… I can't carry that on my shoulders every day I walk out the door, so sometimes I have to feed my soul," says Molina. 
"You would never know but I love playing trap music… I could go for hours playing Keak Da Sneak, and I don't know whether that's a generational thing or if that's just my jam."
Whatever Molina decides to play, there's no doubt that the music impacts her on a deep level, just as it does for a lot of us. She describes that no matter what mood you want to be in, music can take you there. 
"Somedays I just wanna turn Tupac on and close my door and say don't bother me and then other days I want to listen to my Lauren Daigle," mentions Molina. "Sometimes you just want to be mad, sometimes you just want to be happy. Sometimes, in our culture we call it Sunday oldies, you just want to listen to that Brenton Wood and just mellow in your sorrows or put on your mariachi music."
As for what Molina is currently listening to, she describes a playlist she likes in lingo our current high schoolers can get behind.
 "I recently found a list of songs that I run to… it's just running hits 2021 but it hits, it slaps I should say." 
I hope this article leads you to something new. Happy music hunting!
Leave a Comment
About the Contributor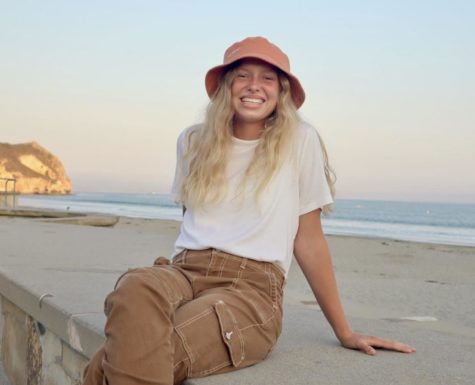 Olivia Theaker, Co-Editor-in-Chief
Olivia Theaker is a Senior and she's stoked to be on the Eagle times Staff for a second year. She enjoys listening to music, spending time outside, creating...