Homeless animals are always in need, pandemic or not
Looking into the impact that the lockdown has had on local animal shelters as well as how the adoption and foster programs have adapted to challenging conditions.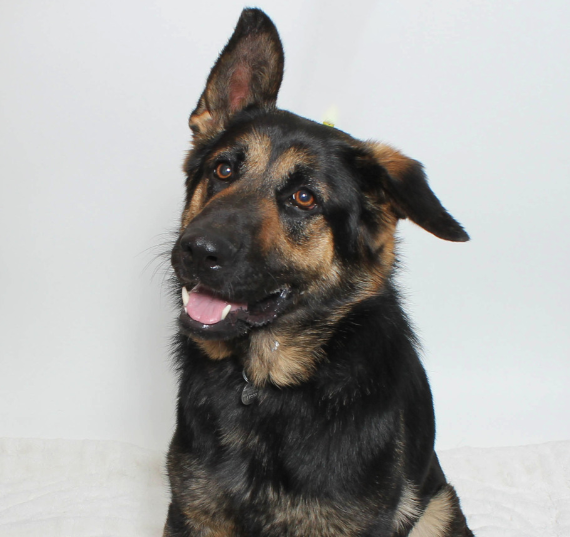 Two-thousand eight hundred. 
That is the number of adopted animals from Woods Humane Society (Woods), San Luis Obispo during the pandemic. 
In a typical year though, there are roughly 3,200 adoptions. If one were to look at any of the local animal shelter websites, they would likely note that there seem to be fewer animals in need of homes. However, the provided photos solely represent the animals currently available for adoption.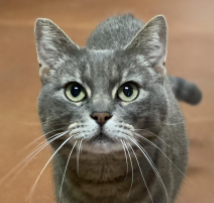 Emily L'Hereux, Director of Development at Woods explained, "We're [also] taking care of animals that are sick, maybe too young to be adopted, or waiting for their spay/neuter surgery… we always have a large number of animals on-site, and in turn, we need to keep our staff safe and healthy because we don't have the option of closing for two weeks. Animal care is a 24/7 job that we still maintain even during the pandemic."
At the beginning of the pandemic, local animal shelters feared for the worst. With so much uncertainty about COVID-19, they had to be ready for anything.
"We thought, 'what if people in our community get sick with COVID and can't care for their pets, or if they call us and say they have to surrender their animal? We also got nervous thinking, 'what if the economy changes so drastically that people can't afford to care for their pets anymore?"' reflected L'Hereux.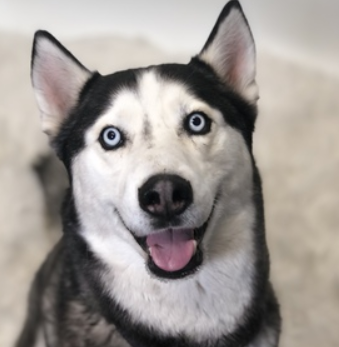 Pre-pandemic, anybody could walk into a shelter to interact with the animals, and walk out with a new pet on the same day. This meant that many adoptions could be carried out in a day. Now, the system has been entirely re-worked to ensure the safety of everyone including the staff, customers, and animals.
"We have changed every single program and service we offer to the community as a result of COVID-19," L'Hereux emphasized.
Adjustments have been made for the Santa Maria and Santa Barbara shelters as well.
"The pod schedules are a big thing we started- keeping people in two separate pods in an attempt to try to reduce how much interaction people have together… Hopefully, in the next couple of months we can go away from that completely," said Santa Maria shelter manager Matt Chan.
Regarding adoptions, L'Hereux said, "now everything is by appointment only, because we have to be exceptionally careful of our staff's safety, and just by having an appointment-based system we are naturally limited by how many animals we can process."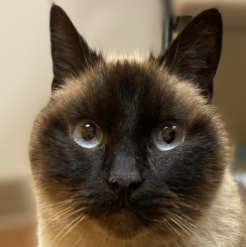 "We are very much reliant upon our website and social media, where we have sharp images and great bios. It's been very successful setting up meet-and-greets (with adoptable pets) by appointment and it keeps things well-organized," adds Chan.
Unfortunately, these new designs have their drawbacks, limiting the services that can be provided, as well as the number of adoptions that can be carried out in a day.
"Some [programs] are still not back, just due to the nature of none of them being socially distanced. We used to offer a low-cost vaccine clinic where we would encourage everyone to come out and we could provide low-cost mandatory vaccinations, but we can't safely have 30-40 people get together," said L'Hereux.
"When the shelter was open to the public, we could get a lot going at once, but right now we can only process one adoption at a time and on our best day we can only do eight adoption appointments. Pre-COVID on a weekend, we could do 18-19 adoptions," she added.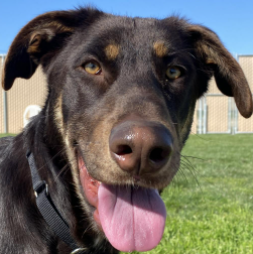 The shelters' programs that provided for the community weren't the only thing impacted. Many of the opportunities in which shelters can raise funds for their operation were impacted as well.
"We had to cancel or switch to a virtual format for every fundraiser we had planned for 2020, and that is painful for us because we're a non-profit, so we only exist because of a generous community, and fundraising is a major way for us to bring in that really necessary income," L'Hereux explained.
However, there is a silver lining to be found amid the setbacks, and animal shelters are looking forward to slowly and safely returning to normalcy.
She recognizes that "in some ways, it has been great- we have learned how to maximize our efficiency."
"We've had less adoptions overall, but we've had less surrenders as well," noted Chan. "Now, we only have about 12 cats and 12 dogs at a time. Before COVID, on average we would have about 40 dogs and 40 cats at a time; it's a big change."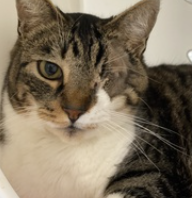 Local animal shelters are reliant on the community in several ways and are grateful for any help that is offered, whether that be in the form of donations, volunteer work, or opening homes to animals in need.
"There's no giant check coming our way. We are able to do all of this and save these thousands of lives only through a generous community," stated L'Hereux.
There is a misconception that donating to the American Society for the Prevention of Cruelty to Animals (ASPCA) and the Humane Society of the United States (HSUS) directly benefits local shelters.
Chan explained, "A lot of people think that the ASPCA and the HSUS are linked to us. We're partners with them, and we can apply for grants from them, but we aren't connected to them in any way. Shelters aren't a chain, there's no national organization that oversees anything so if you want to directly donate to your local humane society, you would donate to Santa Maria Humane Society or Woods."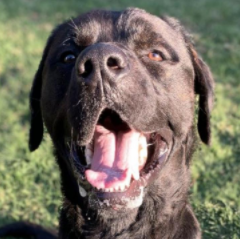 Both L'Heureux and Chan have been touched by the generosity of so many individuals, pandemic or not.
L'Heureux said, "Everyone here is so pro-adoption. We had a pretty solid foster system even pre-COVID… what happened was when people got the stay-at-home order and realized they were stuck at home, people called to adopt, and that was the exciting part."
"We love our volunteers, and that's one COVID change that has been very difficult for us: having to suspend our volunteer program indefinitely. We're very excited to have them back and we're hoping [that it will be possible] for this summer," said Chan.
Adopting a pet is certainly a major undertaking, but also highly rewarding if an individual is in the right position for it. 
L'Heureux explained, "you take a look on our website, and if you see a specific animal you're interested in, give our shelter a call… we now do a significant amount of pre-adoption work over the phone. If you decide to proceed, we set up an appointment for you to come onsite. You then call from the parking lot and someone comes to get you, and with dog adoption, almost everything takes place outside in enclosed yards. You get to meet the dog, spend some time, walk on a leash, and if you decide it's a go, by that point your paperwork is almost complete."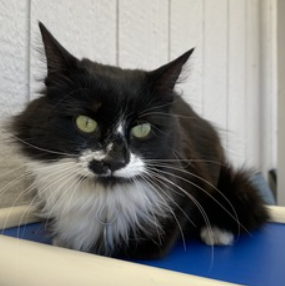 For adoptions from the Santa Maria and Santa Barbara shelters, the process is very similar.
"The instructions are [on the website] if you're interested in meeting [a certain animal], email [email protected]. I would say the email is the quickest way to get through because if you try to call, there might be multiple people on a phone call and then you can't get through," said Chan. "Then you come out and we tell you all about the animal, as well as ask what you're looking for in a dog or cat. There's no paper application, it's entirely conversation-based."
For those who want to adopt but are unable to, or simply want to be a temporary home for an animal, fostering can be a great lower-commitment option.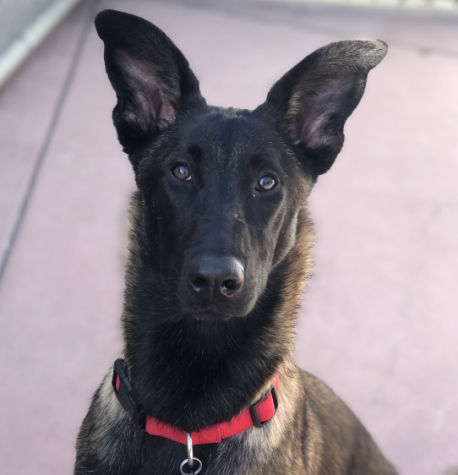 "For (fostering), go onto our website to fill out a form. We do some pre-screening as well as some training because these animals are still in our care liability-wise even when they go into a foster home. After that, we interview with the foster coordinator and establish what (the individual) would be best suited to assist us with. There are long-term options… then we have temporary fosters, where we just need someone to watch an animal overnight before surgery. There are lots of options to help out on both smaller and more significant options," affirmed L'Heureux.
Chan explained, "On our website as well, there is a foster link and it's a questionnaire you fill out, and then our foster coordinator Erica will get back to you. She coordinates the fosters in the Santa Barbara area, and I coordinate for the Santa Maria area."
It certainly does not take a grand gesture to make a difference in the lives of these animals; even the smallest acts go a long way.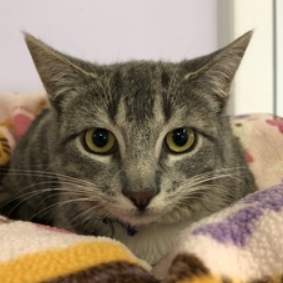 L'Heureux attested, "whatever you are comfortable with doing, you'll know it's going straight to a local organization to give back to our community in any way that we can… the people that run this organization know exactly what they are doing. If you trust them with ten dollars, they are going to stretch those ten dollars far and you will literally save lives."
Leave a Comment
About the Contributor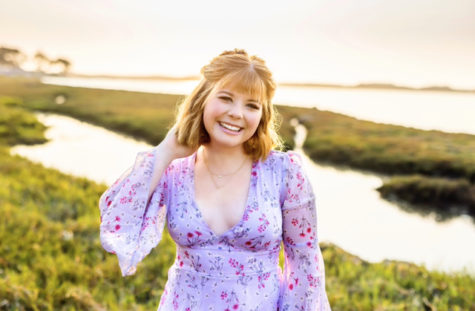 Erika Schiesl, Co-Editor-in-Chief
Erika Schiesl is a senior and is excited to be a part of the Eagle Times again this year. Aside from writing stories, she also enjoys photography, art,...