Repetition, evolution in modern fashion
Comparing current trends to past times, alongside fashion opinions of several AGHS students.
Bell sleeves, paisley print, flare pants, crochet… after revisiting the 80s and 90s, it seems that 70s trends are taking the spotlight. Although the Arroyo Grande high school (AGHS) campus lacks strong evidence of this, a quick look on social media displays a variety of warm colors and bold patterns. Several AGHS students are welcoming the uprise in 70s trends with open arms.
"I love loose-fitting jeans and flare-leg jeans! I absolutely love 70s inspired clothes so I am happy to see these trends coming back into the fashion world," said one AGHS student on an anonymous survey.
"I miss the super-flare jeans," said another.
70s trends were mentioned substantially, but there were also a lot of other styles appreciated by respondents.
"I don't really have a grudge against modern fashion nor do I have nostalgia for previous eras, but I think it would be cool to see more emo and goth fashion," said one respondent.
Another student stated, "[I'm excited to see]  80's/90's fashion [come back in style]."
It isn't all love though. There are a few trends that AGHS students can't wait to ditch, and three respondents voiced their distaste for a long-time fashion staple: crop tops.
"I wish that everything didn't have to be cropped in order to be cute. I feel like the only options for a shirt are cropped these days and it makes me sad because I don't really feel confident in a crop top," explained one student.
"I don't like the more "revealing" clothing such as crop tops," added another student.
The third student exclaimed, "[I want to get rid of] overly cropped t-shirts! It is very hard to find shirts that fit nicely that are not already cropped by someone else or by their manufacturer in thrift stores."
While the 70s, 80s, and 90s trends have been resurfacing, current times reflect a much earlier era- the mid-1300s. During that dark period, a global pandemic broke out, causing major panic, shortages, shop closings, and the deaths of millions. Sound familiar?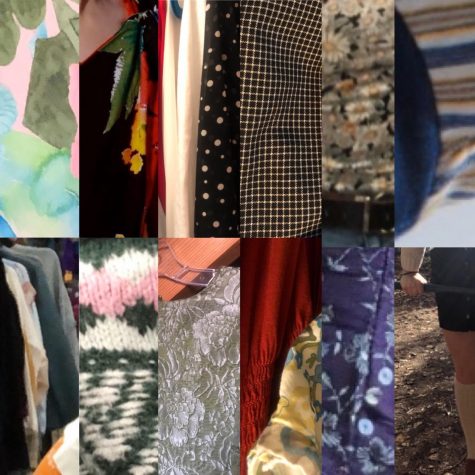 The mid-1300s were difficult times defined by the plague which disrupted society as a whole. However, after the plague came the renaissance, a time of social and cultural flourishing, among other things. Undoubtedly, the plague was a massive tragedy, but the way it shook society allowed for a cultural rebirth to occur. 
A similar renewal may be in store for the future. As a society stuck indoors month after month becomes reignited with a passion for things once taken for granted, one thing that will hopefully be discarded is the pressure that surrounds self-presentation.
One student said, "I hope that [fashion] becomes less judgy and people don't judge others based on what they wear."
"I hope people start feeling more confident wearing whatever they want and feel like they don't need to wear crop tops to fit in," added another student.
Over the years, the production and marketing of clothing have certainly evolved. Fast fashion, sustainable shopping, and size inclusivity are just some of the relatively newer terms used to describe clothing brands. Nearly 86% of students surveyed feel that the sustainable production of clothes should become more of a priority for the fashion industry.
 When looking at the fashion industry in all of its entirety, AGHS students have specific hopes for the future.
"Hopefully it will cater more to all sizes! It is really difficult to find cute clothes for plus-size people that are not catered towards middle-aged women," said one student.
"I want to dress the way that I think is cute, but the stores only sell it in smaller sizes, and the quality of plus sizes is so much lower than that of "normal" sizes," she continued.
Two students voiced their hopes for fashion to become more environmentally-minded.
One student explained, "more thrifting, less fast fashion."
"I'm hopeful for sustainable fashion," said another.
As for random clothing items AGHS students want to come into style, platform shoes, long skirts, neon, straw hats, and early 1900s dresses are desired, along with one of the biggest fashion controversies: turtlenecks.
Leave a Comment
About the Contributor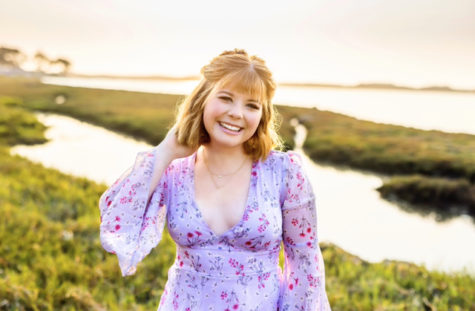 Erika Schiesl, Co-Editor-in-Chief
Erika Schiesl is a senior and is excited to be a part of the Eagle Times again this year. Aside from writing stories, she also enjoys photography, art,...