Arroyo Grande American Legion makes a difference throughout the community
Offering volunteer opportunities for high school students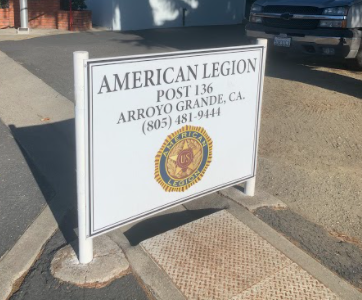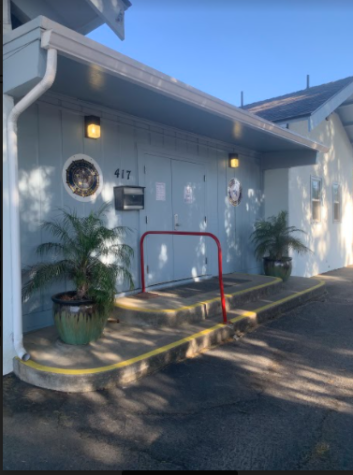 The Arroyo Grande American Legion Post 136 is making a difference through community projects, events, and services. Membership is open to all military veterans and family members and the general public is invited to certain activities.
Marshall Anderson is the Commander at the Legion and a Navy veteran who served for seven years.
"The Commander is like being the CEO. I oversee everything…get our budget reports done, and make sure that everyone from our finance officer and executive board to the full membership gets taken care of," Anderson stated.
Since the pandemic, the Legion membership has decreased. They are trying to recruit new members. 
"We are losing some of our older members from COVID… and many of the younger veterans are not signing up because they want to get out of the military," Anderson said.
Even though the club's members are dwindling, there are still regular attendees who keep the club up and running.
"[The amount of people] depends on the activities we host…but we typically have about 20 to 25 people per night….and for membership meetings we have about 50 people," Anderson said. 
More people are likely to attend special events. 
"On September 11 this year, we served barbecue food to over 300 people," Anderson said. 
Members of the Legion contribute to the local community in a variety of ways. Anderson talked about three different programs.
"We actively seek flag donations from local businesses and hardware stores. We ask them to donate an American flag instead of money. We go around to neighborhoods in our community and replace tattered flags for free," Anderson said.  
Anderson's favorite program occurs on June 14, Flag Day.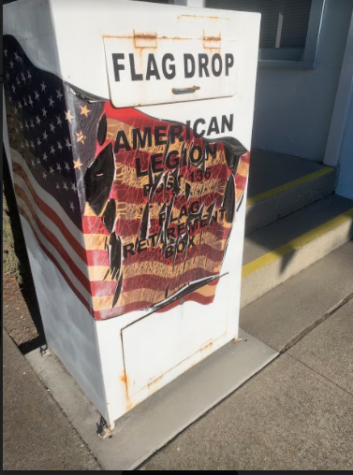 "People drop off hundreds of old or tattered flags throughout the year. The Legion hosts a ceremony to respectfully burn and dispose of flags that are in disrepair. Many people from the community come out to participate including non-members and fire department," Anderson said.
 "The third program is called Veterans helping Veterans. We help elderly veterans or members in general in a variety of ways, [one being] by cleaning up their yard. Many businesses have donated and supported this project," Anderson said.
Legion members are always looking to find any service members that are in need.
The Legion raises money to supply their projects by hosting pancake breakfasts, BBQ fundraisers, and firework sales. 
Youth programs are another focus. They use the money raised for service projects and especially their youth outreach such as Boys and Girls State and college scholarships.  
The Legion encourages high school students to volunteer at their functions. 
"We've talked with the school administrators. All students are required to work 20 community service hours. We have many things that students can do to help both our veterans and the community," Anderson said. 
Any student interested in community service should contact Anderson at the Arroyo Grande American Legion to earn service hours and to learn more about the positive missions of the American Legion. 
Leave a Comment
About the Contributor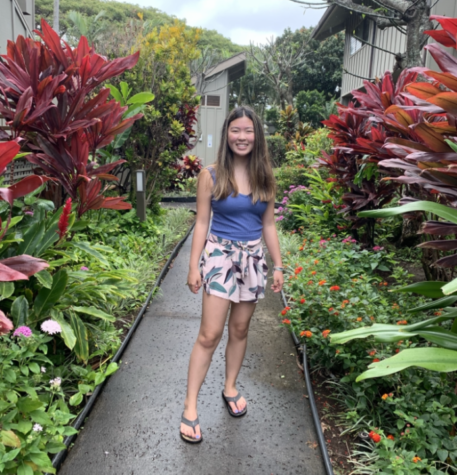 Marissa Sabo, Reporter
Marissa Sabo is a freshman at AGHS and this is her first year on the newspaper staff. She enjoys hanging out with friends, watching movies, and playing...