Caren Ray Russom inspires change as both teacher and mayor
Caren Ray Russom is the City of Arroyo Grande Mayor, a high school teacher, and a mother of two boys, one who recently graduated from New Tech High School and the other from Arroyo Grande High School (AGHS). 
Russom moved to Arroyo Grande at the age of 12 and is an AGHS graduate. Russom is driven to help her local community come together to solve problems and achieve goals.
Russom kept busy during high school participating in swimming, water polo, and being a song leader, in addition to academics.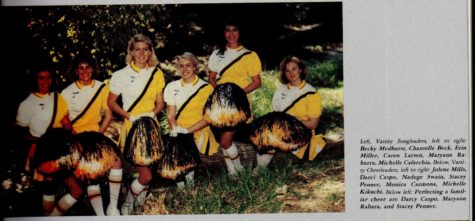 At AGHS she was the first female starter on the boy's water polo team as there was no girl's team at the time.
"I was lucky to have coaches that didn't care about my gender. If I did the work and was faster than the boys, then I could play," Russom explained.
Following graduation, she earned a spot on the men's water polo team at Cuesta College.  She is the only woman to have played for the Cuesta men's team and was one of only three females playing at the junior college level in California.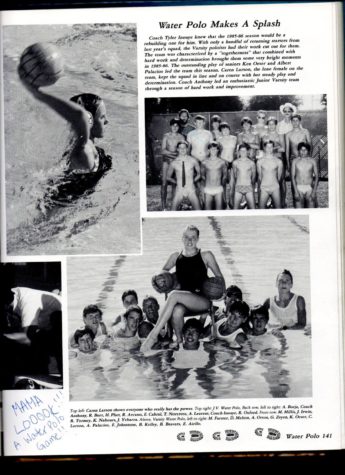 Following Cuesta, Russom went to UCLA and earned a B.A. in History. She was planning to be a lawyer until she worked for a large law firm. It was not what she was expecting and was not a good fit for her.
"I decided to travel in Europe for a couple of months one summer and it was right after the Berlin Wall had fallen, and right before the Soviet Union fell apart…I saw in real life the things I had learned in the classroom," Russom said.
She realized she wanted to use her history degree differently. Russom became a teacher and has since taught Government, Economics, and World History at Santa Maria High School for over 20 years and loves it.  
"Every year I teach the French Revolution and the students change but the curriculum doesn't," Russom said.
Russom held several appointed positions before being elected as mayor. 
"I was appointed to the Arroyo Grande Planning Commission and I loved it and moved forward from there…I just followed the path put in front of me," Russom explained. 
Russom was very excited about being awarded the position of mayor. 
"I was now going to get to work and lead the city in a way that I thought it should be led," Russom said. "Everybody goes into public service with a vision of what they want for their city."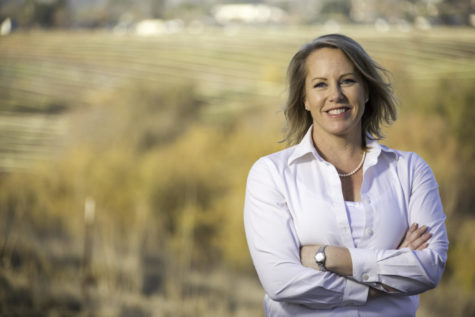 Russom is able to balance being a teacher and the mayor because they each present different lifestyles. 
"My teaching life is predictable and comfortable," Russom said. "In local politics, the issues change. What's in front of me is always new and a different problem to solve. Local politics is full of puzzles and problem-solving." 
Being a teacher and the mayor blend well because they both involve the public. 
"As the mayor, I'm presenting information and helping people access that…so it's just adding to the job I'm already doing," Russom said.
Russom wants to be a leader that brings people together to solve problems. 
"I feel that in the world around us, and especially at the national and state level, that's not what our leaders are doing," Russom said. 
The General Plan Update is a current project that they are working on. 
"We put this document together and bring the community out to talk about it because it is not about my vision, but a collective vision…..that document drives everything we do in the City," Russom said.
"Another important issue is leading us out of COVID and towards economic development…we want to make sure we have enough money to do the things we need to do….streets are paved…water sustainability long term….are big things that we have on the horizon," Russom added.
COVID affected both of her jobs. Russom's teaching profession quickly advanced to distance learning and improved technology that may have taken 10 years. 
"It wasn't positive for the kids who went through two years with online school or being disconnected from their friends. But, overall what we learned from COVID is a big improvement for society," Russom said.
 In the political world, it was challenging in similar ways. 
 "All I could do was support our community members and try to find workarounds that could help. My hands were tied and there was very little at the city level that I could do to help," Russom said.
Russom followed in the footsteps of previous Mayor Mark M. Millis. He was also a teacher, educating AGHS students about the American government.
"Since he passed away last year, one of the first things I did as mayor was to rename the recreation center after him. We grew up in this small community and being part of it means honoring our history for the next generation," Russom said.
Russom is very proud to be the second elected female mayor in AG in over 100 years and encourages women who have a sense of leadership to get involved. 
"I feel a great sense of pride and I continue to push that envelope," Russom said.
Leave a Comment
About the Contributor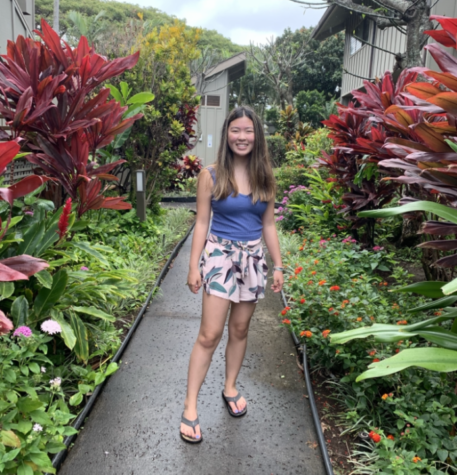 Marissa Sabo, Reporter
Marissa Sabo is a freshman at AGHS and this is her first year on the newspaper staff. She enjoys hanging out with friends, watching movies, and playing...