New Teacher on Campus: Shaunna Angell
Arroyo Grande High's newest biology teacher Shaunna Angell is quickly becoming a student favorite.
Angell's classroom is the first thing that sets her apart. It's clean, it's organized, and it's more aesthetic than a Pinterest bedroom. 
"Her room is so clean; it has a really calm vibe," Ava Montes ('25) said.
Angell completed her student teaching requirements last year while the whole world shut down due to the Covid-19 pandemic.
"It was really sad not seeing the kids' faces," she said. "For teachers all over the world, the pandemic birthed an entirely new way of teaching: virtual. It was very hard on many teachers whose main attraction in teaching is human contact."
The lack of face-to-face connection with students was difficult for Angell because she values it so much.
"Seeing kids is the best part of teaching, I love watching their reactions during labs," Angell stated. 
Due to online school, teachers had to get creative when interacting with their students through a screen. 
"Once we got into the hybrid schedule we would have the in-person students in a google meet breakout room with a group of online students. This way the in-person student could do the lab and online students would be able to help," Angell said.
Despite clever online labs, "It was really hard to teach online and not see the kids," Angell said. "It's really just not the same." 
Luckily this year students are back in person and her lively classroom is in full swing with plenty of labs. 
"We do a lot of hands-on learning," Berkley Sinner ('25) said.  "I honestly love them. It's much more fun than taking notes."
Successful students in Angell's classroom exhibit interest in the natural world, an interest in learning, and an inquisitive nature. 
"A student that asks questions is literally the best quality they could have," Angell said. "I don't really care what questions they ask. It could be topic-related or not. I teach to interact with kids."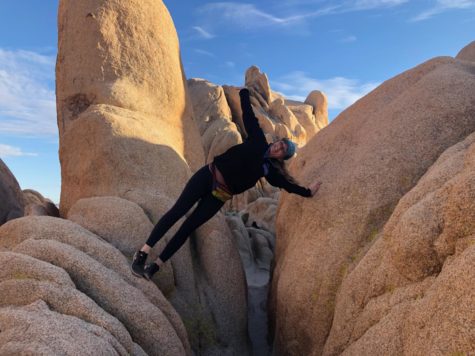 Angel's inspiration to teach was born here on our campus of Arroyo Grande High School. "School was a very shaping part of my life…and the teachers were a big part of that," Angell said.
Angell realized that teaching has a real impact on what kids pursue later in life and is a very defining time in a kid's life, and she wanted to be a part of that.
"A teacher should be passionate about their subject and inspire that passion in others," Angell said. "That's what the teachers I looked up to did." 
With a mixture of labs and humor, Angell did just that. She made a very involved and lively biology classroom environment. 
"I learned a lot in that classroom," Sinner stated. "She's the first bio teacher that was actually funny."
Daniel Munoz ('23) agreed with Sinner.
"It's a really chill, relaxing classroom," Munoz said. "She's really funny and sarcastic."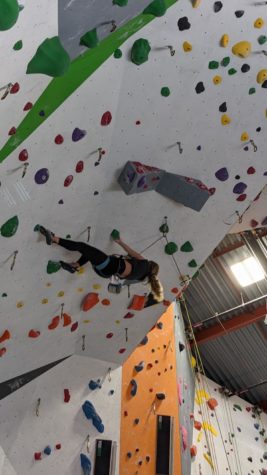 Through sarcasm and humor, Angell has developed somewhat of a big sister/cool aunt persona in her classroom. Teaching while also being there for her students might come from her priority of caring for students more than cramming every fact about biology into their overworked heads. 
In her free time, Angell enjoys being active. 
"I like to rock climb, collect houseplants, and I ride horses," Angell said.
 Her love of plants fits perfectly with her teaching the subject of biology.
"I collect so many plants, my house is filled with them," she said. " I think they bring in good vibes. And no I don't name them, I have too many." 
Angell is aware that it's common for students to be stressed and exhausted. She wants students to understand that taking care of themselves and finding life balance will help them to cope with these feelings. 
"Don't kill yourself over schoolwork," Angell said. "Headspace and your mental state is way more important. It took me a long time to find a workable balance between work and the rest of my life." 
Shaunna Angell, one of the newest teachers at AGHS is intelligent, fun, and relatable with a classroom to match. AGHS is really lucky to have her.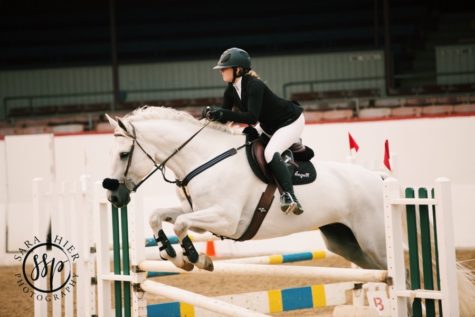 Leave a Comment
About the Contributor
Pema Secrest, Reporter


Pema Secrest is an incredibly average human being and wannabe writer. She is a sophomore at Arroyo Grande Highschool and is ready to leave. ...