Sounds and Senses
Pounding music and ringing ears are definitely not for everyone. 
For Anthony Ingram ('24) though, they are everything. 
Ingram has been a part of the music industry since he was in second grade. He started with playing the piano and has since become a drummer at AGHS. 
Ingram was actually on the news at 12-years-old when he met his idol, Ronnie Milsap. Ingram has been in multiple articles. 
His ears work well because his eyes do not. Ingram is blind. 
People tend to wonder and ask blind people if they would like to be cured. Ingram is no stranger to that question. 
"Yeah it was funny, but there [was] someone who asked me if I would really like to be cured. And I was like, well, I have to learn to read again," Ingram said. 
Three and a half hours away from Arroyo Grande sits the only blind school in California. California School for the Blind (CSB) is in Fremont, CA. 
Ingram has chosen not to attend CSB. 
"The only real scenario where [I would go to CSB] is if the county doesn't have the teachers that would teach Braille," Ingram said."A lot of it's for independence… because if you're in school for the blind, [CSB] it's not quite normal. So you want to be in a normal environment and get used to how to adapt to the world." 
As of now, Ingram's independence has helped him navigate life and school without help from a service dog.
"I don't have [a service dog] yet," Ingram said, "But in the future, I probably will." 
Because Ingram doesn't have a service dog and lacks sight, people tend to think his other senses may be heightened.
"I don't think [people who ask me if my senses are heightened] are necessarily wrong. But I think that you pay attention to other senses. For instance, if you're blindfolded, you're probably listening more than you normally would. And so you're just paying more attention to what you're hearing, instead of to what you're seeing," Ingram said.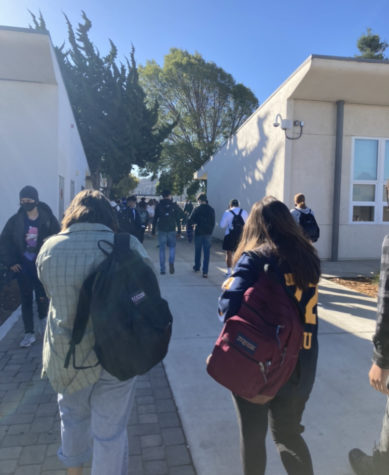 Being a blind student on a large campus with over 2000 people makes it difficult to navigate.
Ingram's suggestion is walking on the right side of the road. 
"It sounds ridiculous. But I feel like [walking on the right side of the sidewalk] is something that … could be helpful. And not even just to me for everyone," Ingram said.
Ingram is a student who has learned how to overcome difficulties and strives to succeed and share his talents with the world. 
Leave a Comment
About the Contributor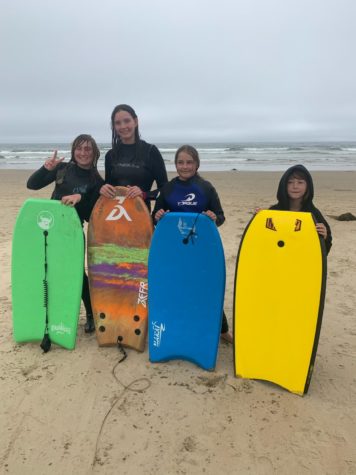 Scarlett Telander, Reporter
Scarlett Telander is a Freshman at AGHS. Her hobbies include; writing, reading, listening to music, softball, golf, and eating, because yes eating is 100%...