CA droughts effect on Central Coast Local Farmers
How Talley and Rutiz farms are adapting to the lack of water throughout California
Contrary to the popular stereotypes revolving around LA culture, California is central to agricultural production and industry. However, the drought across California has created imminent pressure on Central Coast local farms to conserve as much water as possible, resulting in changes in irrigation and farming production. 
On the Central Coast, a lack of rain is common. Even in the best circumstances, the area can go 8 months with no rainfall. The drought conditions have exacerbated this issue, leading to complications for local farmers. 
Talley Farms has been part of SLO county since 1948 and started purchasing land in Arroyo Grande in the 1970s. Ryan Talley is a third-generation farmer, Vice President, and Director of Operations at the farm. As the farm director, he is in charge of all the operations relating to row crop farming at Talley Farms from irrigation to production.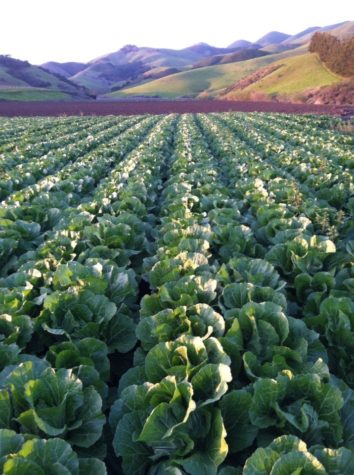 Due to continual droughts, there is frequent water scarcity at Talley Farms causing their ranch property wells to dry up. While they have the ability to drill a few new wells, it's an extremely difficult process taking from up to 6 months to a year to even get in line to drill a new well. 
"We have adequate wells, we just don't have adequate rain for these wells," Talley said.
To alleviate this constraint they have had to fallow certain ranches, leaving the soil empty and going to other ranch properties with water. 
"We have had to change our plant schedule to alleviate some ranches that we would normally be able to grow on at this time if we had ample water," Talley said. 
The addition of drip lines in new irrigation and farming techniques has been extremely helpful in water conservation efforts.
While the drought has created many issues, Talley Farms has not been at risk of going under due to water scarcity. 
 "We are at the mercy of the weather and we do seem to be going through a dryer cycle, and hopefully we enter into a wetter cycle because our livelihood depends on it," Talley said.
"If [the drought] develops into a situation where we receive less and less rain then we will have to evaluate what we are doing out here, and whether we … transition into other crops or stop growing if it becomes no longer viable." 
Rutiz Family Farms face a different issue regarding the drought. Jerry Rutiz took over the 28-acre farm in 2001. Since then, he has used organic farming methods to cultivate the soil and grow produce for the popular Rutiz Family Farm Stand.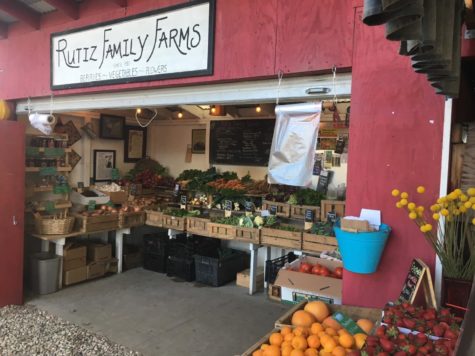 Due to the drought, these organic farming methods have faced a cutback. Rutiz generally grows a cover crop on his land, not for production or monetary gain but to help the soil maintain its nutrients for crops they plant and sell. With the water shortage, he is forced to prioritize crops for the produce stand over cover crops. This does not pose an imminent threat; however, continual drought implications for a water shortage could create crop issues in the future.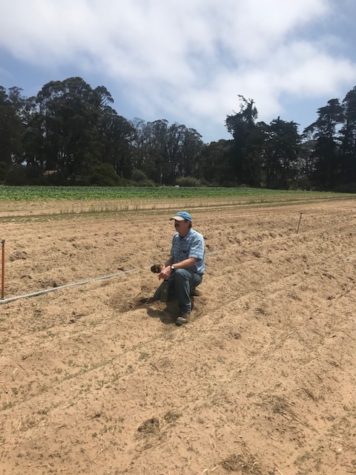 "If I can't get cover crops into the ground again it's going to hurt the ground and in subsequent years crops won't be as healthy," Rutiz said. 
Similar to Talley, Rutiz farms are experiencing well water issues. 
"I'm concerned," Rutiz said. "I've never seen the wells go down in volume as much as they have in the 18 years I've been here… if it keeps on going down we are going to be in trouble." 
However, the well water shortage experienced by both farms stems from different water sources. Unlike Talley, Rutiz farms are dependent on Lopez Lake water to replenish their well water aquifers.  
The issue of water in Lopez lake is familiar to those in SLO County. There has been an increasing concern as the water levels went down to 25% capacity over summer.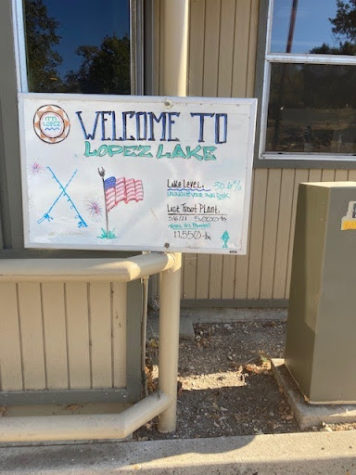 Lopez Lake has been used to provide water through the Arroyo Grande creek for many years, which replenishes the city water and the Rutiz farm wells. As water levels decrease, the threat of Lopez Lake officials not allowing water to flow incrementally throughout the year into the Arroyo Grande creek increases. The farm would essentially be left stranded without water since Arroyo Grande is not a part of the California State water project.  
"We are dependent on Lopez lake and natural rainfall…  they've always let water out of Lopez to refill our aquifer but it's never quite gotten this low before, but we will see we hope it will rain," Rutiz said. 
If Lopez Lake were to get so low that they could not let water into the Arroyo Grande Creek, the issue of saltwater intrusion is a potential threat to Rutiz's farm. This is a major issue to coastal aquifers and on the Central Coast, Rutiz Farm is located only a few miles from the ocean. If Rutiz farm was to deplete their aquifer, then the seawater would come into the valley and pollute the well. Rutiz Farm has implemented water conservation farming techniques to prevent depletion of their wells similar to Talley farm through the use of drip line irrigation. 
Both Talley and Rutiz farms have harvest boxes available for purchase. The Talley harvest box that started in 2010 has been unaffected by the drought. 
"We have eliminated some of our crop mix due to the drought…such as some of the commodities in the fresh harvest Talley box. We won't grow certain products but I wouldn't say we have stopped growing one certain commodity specifically due to drought," Talley said.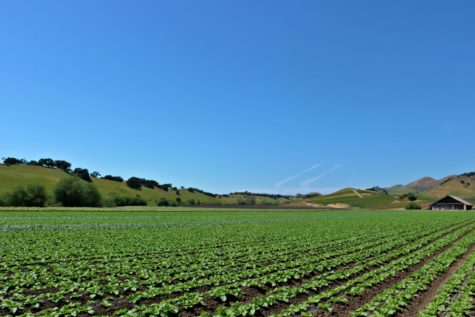 The Talley Harvest box's profitability tripled in size and growth during the pandemic. 
"Our customers can get the absolute freshest produce sometimes in the same day, we could harvest something in the morning and you could be eating that from our box that same day," Talley said. 
"The freshness of what you get in the Talley box is pretty hard to beat." 
While the pandemic did stifle some of the unique attributes of Rutiz farms, their Harvest box was still able to bring the community and new customers together. 
"The first part of last year, people didn't want to go to a store and they felt that our farm was a good alternative so we got a lot of new customers from the community, " Rutiz said.
 "We try to bring the community in and make the community feel that this is their farm.. we invite people to the farm to see how things are growing and have them pick berries and we invite school groups out here … this is what we can do that's different."
Hopefully the much-needed rain this winter will bring enough water to ensure these farms' future stability. 
"We have done well in the last couple of years… if we get some rain the sky's the limit," Rutiz said.
Leave a Comment
About the Contributor
Sofia Perrine, Co-Managing Editor
Sofia Perrine is a senior and a returning staff member of the AGHS Eagle Times. Despite not considering herself much of a "writer" she finds journalism...