Children's Resource Network encourages donations of gently used or new clothes
The Children's Resource Network is a non-profit organization that gives out free clothes and school supplies to local students in need by collecting donations. 
Joan Taylor is the assistant programs manager of this organization.
"I help out with all the programs and events by organizing our inventory and assisting our outreach events. I am very passionate about helping people in need," Taylor said.
The network helps people who cannot financially afford clothes, families in transition, single parents, undocumented families, children with medical concerns or disabilities, emergency foster care children, the LGBTIA+ youth, and so many other types of people. 
"We focus on ages birth through 18. Anyone who needs clothing or school supplies and other kinds of resources can come to us," Taylor said. 
Some of their partners that help with donations include local stores, businesses, law enforcement agencies, state parks, individuals, and more.
"We are so grateful to have so many partners and our list is growing," Taylor said.
There are locations at Nipomo High School and Santa Maria High School. Volunteers open classrooms for students to go shopping during lunch breaks. NHS is open on Wednesday at lunch and SMHS is open on Tuesdays at lunch.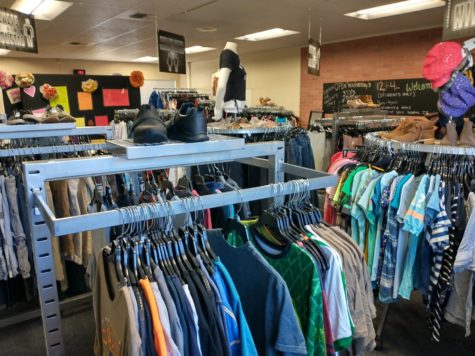 "We don't require any documentation for people who want to come to get free clothing. Students can pick up clothing for themselves or we can create a bag of clothing for them. All we ask is the size that they need," Taylor said.
It is easier for the students to pick out the clothing themselves as opposed to the workers picking out the clothes for them. 
"If you say you need an article of clothing you can just take it. There are no questions asked," Taylor said. 
They help over 30,000 students each year with clothes. 
 The network not only asks for clothing donations and school supplies but also toy donations. During the Christmas Toy giveaway, they donate over 3,000 toys to local children in need. 
"Our biggest outreach event of the year is the Christmas Toy giveaway and we are partnering with the CHP this year. We have been doing this every year since 2009 and choose different local businesses or organizations to partner with," Taylor said.
They use donation bins because of the many students and families coming and going to schools that are in the same age range. It is convenient for families to drop off their donations. 
"The bins are in front of AGHS, Harloe Elementary, and Shell Beach Elementary. They are the easiest place to donate clothing because of how visible they are. We are very grateful that the schools are allowing us to use their campus," Taylor said. 
The organization has a trailer that families can go into during events and pick out the clothing they want.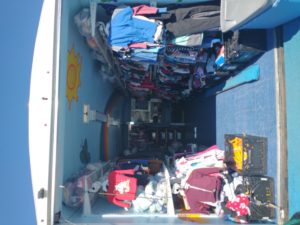 "We don't sell anything and that's why we need funding from outside sources. On our website there are lists of items that we want and don't want for donations," Taylor said.
Students are encouraged to volunteer with them at the Christmas Toy giveaway or trailer events. The Children's Resource Network will be collecting toy donations the weekend of Dec. 4 and Dec. 11, the actual drive is on Dec. 18 and Dec. 19.
"We do really appreciate our volunteers for those events and we definitely like students helping us… if you are interested please contact us by email at [email protected]." 
Leave a Comment
About the Contributor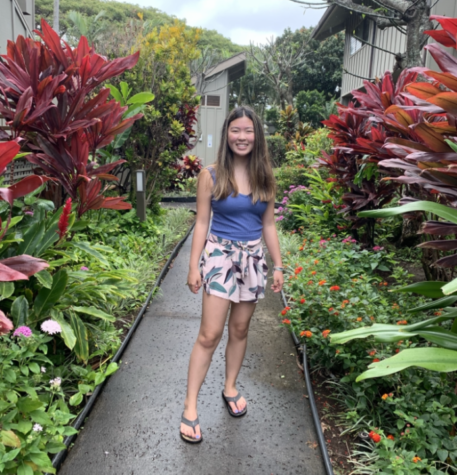 Marissa Sabo, Reporter
Marissa Sabo is a freshman at AGHS and this is her first year on the newspaper staff. She enjoys hanging out with friends, watching movies, and playing...