Greener Pastures Farm Sanctuary Offers Volunteer Opportunities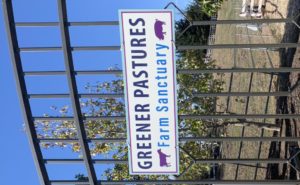 Greener Pastures Farm Sanctuary is a non-profit organization that rescues, rehabilitates, and provides care for previously abused and abandoned farm animals on the Central Coast.
Diane Dieterich is the executive director and owner of this non-profit organization. 
"It was always a dream of mine to do something like this and once we held a few events in SLO that raised money…it just all fell into place," Dieterich said.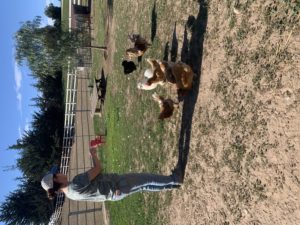 Greener Pastures' goal is to rescue animals that are in danger or sick. Volunteers then share the animal's stories and teach people to expand their empathy for all living things.
"We realize that there are so many really good organizations for dogs and cats, but very few for farm animals," Dieterich said.
At Greener Pastures, they encourage going on a vegan diet and researching modern-day animal agriculture.
"Farm animals do not always have to equal food which is often a stigma that we are trying to educate people on about. People don't usually give them a second thought. They can be the same as a pet and it is all about perception," Dieterich said. 
All 40 farm animals at the sanctuary come from a variety of situations.
"Our chicken hens came from the egg-laying industry and were crammed into tiny cages where they didn't get to see sunlight, our horses came from a kill pen in Oklahoma, two of our sheep came from FFA where the kids didn't want them to be slaughtered for meat," Dieterich said.
Another rescued animal is Dinkey, a potbelly pig who lost her home in the LA saddle ridge fire.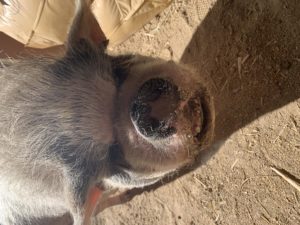 "Her owners had to evacuate and when they took her to a shelter they were going to euthanize her because of how she looked. She was almost 300 lbs and was fat blind. Dinkey was also sunburned and was scared when arrived here since she couldn't see," Dieterich said.
Dinkey is has lost 190lbs and is about 110lbs. She got a facelift at UC Davis where they took out the fat which made her incapable of seeing.
Greener Pastures not only rescues poorly conditioned animals but also seeks volunteers to help out at the farm.
"Weekends are ideal for volunteering and it is mostly scooping animal waste and cleaning/refilling water bowls. We prefer that if they are under 18 to have an adult with them for liability reasons and a three-month commitment for training," Dieterich said.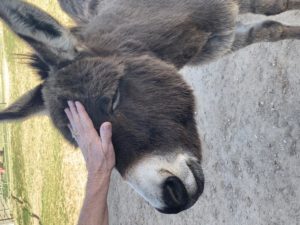 Due to COVID, a few volunteers were lost and they haven't been able to do their usual fundraisers because they took place indoors.
"In the early stages of COVID people were not sure about doing extracurricular activities. It has taken our funds and volunteers away," Dieterich said. 
On Dec 4th there is an event called "Peck The Halls" where volunteers are needed. 
"It is from 12-2 pm and is a self-guided tour where people walk through the decorated pastures and get to meet and hear the animals' stories," Dieterich said.
All of the donations and proceeds from this event go towards helping the animals.