New Teacher on Campus: Shayna Citrenbaum
Shayna Citrenbaum is a new teacher at Arroyo Grande High. Citrenbaum teaches 9th and 11th grade English, but her favorite grade to teach is tenth. 
"[10th graders] are just in the middle of everything,"  Citrenbaum said, "but I love 2nd-semester freshmen as well."  
Though it's her first year teaching at AGHS, Citrenbaum was a teacher in the Bay Area before moving to Arroyo Grande. 
"There was a larger student body and a more diverse population," said Citrenbaum. "[The ideal student body] comes in all shapes and sizes, everybody's unique and that's what makes up a really good class."
She is a strong believer that diversity in school gives a more realistic view of the world past graduation.
Before Citrenbaum was a teacher, she worked in a coffee shop in the small town of Bishop nestled near the California-Nevada border. 
"… [It is] a very very small town, approximately 4000 people live in Bishop, actually Ms. Hoover, another English teacher who teaches 11th grade also grew up there," Citrenbaum explained.   
In most cases, from a teacher's perspective, a student is always a kid, and from a student's perspective, a teacher was never a kid. Citrenbaum breaks this illusion.
"I was an A- kid, I did what I needed and nothing more, but I really did love English. I was very determined in things that interested me and zoned out in things that didn't," Citrenbaum admitted, although she does not advise her students to zone out.
"I was just silly in high school, I loved spending time with my friends. I was probably a little too mischievous," Citrenbaum said. 
After finishing high school, Citrenbaum continued on to receive an English degree from Cal Poly Pomona and her degree in Education from UC Berkeley, while simultaneously "tutoring and writing stuff in college." 
Beyond traditional education in a classroom, Citrenbaum learned a lot from traveling as well. 
"[After UC Berkeley] I was a political science researcher and taught abroad in Malaysia."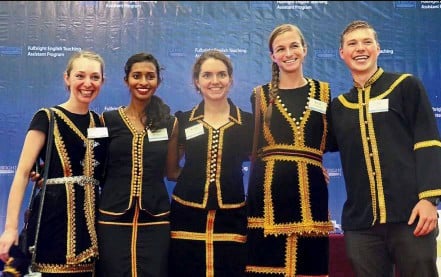 Citrenbaum taught in Malaysia with a program called Fullbright as an English Teaching Assistant. Citrenbaum wrote about her experience teaching and living in Malaysia in an article called "Where the Doors Stay Open."
She says her experience teaching in Malaysia in 2016, "Undoubtedly changed and opened [her] worldview." 
Despite her many different jobs, she chose to be an English teacher because it is her passion.
"I have always loved reading and writing, and I really liked working with young people," Citrenbaum said.
Citrenbaum also understands the pressure of her job, as her job prepares kids not only for graduation, but also the skills they need in daily life. 
"I think good teachers see how smart their students are and how capable they are and hold their students to high expectations, but at the same time [they] recognize that their students are human and treat them kindly and with warmth,"  Citrenbaum said. 
She understands she needs to guide her kids from a place of kindness and compassion. 
Citrenbaum's advice to her students exhibits her understanding of how hard and confusing the reopening of school and re-emerging into pre-COVID life is for them.
"They are living in a very complicated, fraught world and I just hope they can stay grounded in themselves and who they are," Citrenbaum said.
Citrenbaum's gravitas is heavy.
When she is not teaching, Citrenbaum is a full-time mom… to her new puppy!
Louie, her young labrador retriever, has taken up all of her free time. 
"He's the light of my life, he's a little tyrant and demands 24/7 attention from me," Citrenbaum said.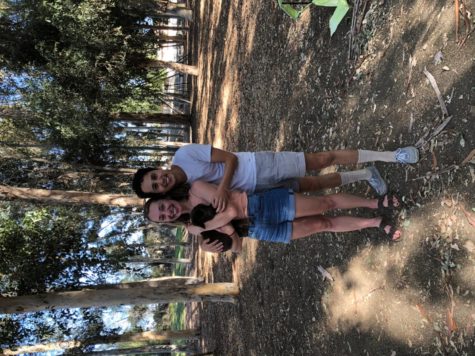 Along with a new puppy, Citrenbaum recently married her fiance Leo. She made the decision to keep her last name despite tradition.
"I decided to keep my last name because I love my last name and also my husband's last name almost rhymes with my first name, it doesn't roll off the tongue," Citrenbaum said. "Having a unique name you can become really attached to it."   
Citrenbaum, Arroyo Grande High School's latest addition to its staff, is a compassionate, smart, and incredibly kind person. AGHS is lucky to have her. 
Leave a Comment
About the Contributor
Pema Secrest, Reporter


Pema Secrest is an incredibly average human being and wannabe writer. She is a sophomore at Arroyo Grande Highschool and is ready to leave. ...