"Focused On Abilities": Amp Surf hosts ISA World Para Surfing Championship
Pop-up tents with judge's tables and surfboards lining the pier are not an unusual sight for locals to see— the Still Frothy Surf Festival occurs every September at Pismo Beach.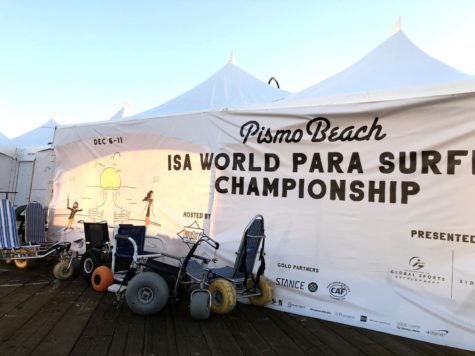 However, in addition to surfboards, the pop-up tents occupying the Pismo Beach Pier this week also shelter several fat-tired wheelchairs.
These wheelchairs escort competitors across the beach to the shore, where some are assisted onto their boards and out into the surf. These athletes have permanent impairments, some of which hinder their ability to walk unassisted, yet their skills and capacity to maneuver the surf become clear when they catch a wave.
They are competing in a global championship practically in our backyards, and it is an impressive sight to see. 
This unique event is the ISA World Para Surfing Championship, hosted by Amp Surf. The competition began December 6th and concludes tomorrow, December 11.
These Para Surfers from over 20 different countries are classified into one of nine categories, including standing, sitting, lying facedown with assistance onto the board, and standing with vision handicap, based on the level of their impairment to ensure competition fairness.
Without regard to physical ability, surfing holds a reputation for challenges and legitimate dangers to athletes of all levels. It demands exceptional endurance, timing, strength, and balance, not to mention substantial swimming skills to endure the inevitable wipeout.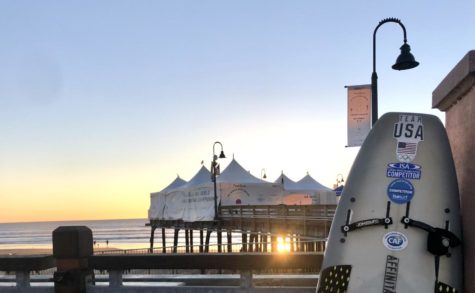 Perhaps the most unique aspect of surfing is its unpredictability. There is truly no way surfers can control the weather, they are subject to every sudden change in the ocean.
For this event, there are attendants in the water with certain competitors to ensure their safety, as well as wearable flotation devices for those unable to swim while they wait to be assisted back onto their boards. Many of the surfboards have modifications such as handles to help the surfers to stay balanced.
Aside from these few differences, the championship functions like a typical surfing contest, with divisions for men and women split into heats, priority given to competitors for waves, as well as similar scoring and time constraints.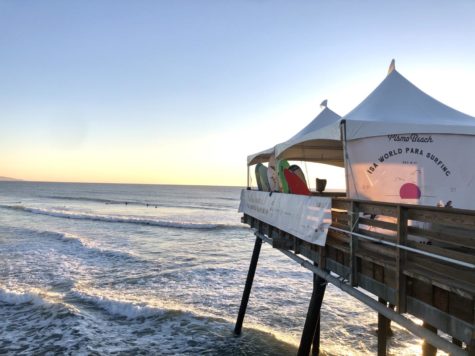 There are 14 U.S. athletes competing from ages 18 to 51.
"[I am a] triple amputee Army veteran that survived a 60 lbs I.E.D. I was told I would be confined to a wheelchair for the rest of my life, [and] now I'm showing the world how to truly live and thrive no matter the circumstances," 32-year-old Prone 2 competitor Jose Martinez explained on the ISA roster page.
Those wanting to spectate the finals tomorrow can watch from the beach or the pier, as well as tune into the competition via the live stream. Last year's championship took place in La Jolla, CA, so Pismo Beach hosting this competition is likely a one-time event.
Leave a Comment
About the Contributor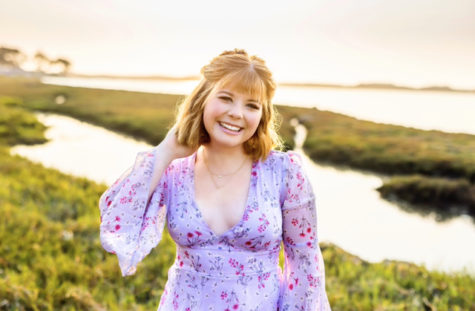 Erika Schiesl, Co-Editor-in-Chief
Erika Schiesl is a senior and is excited to be a part of the Eagle Times again this year. Aside from writing stories, she also enjoys photography, art,...