Fall Sports Wrap-Up
As Fall Sports have now come to an end, it's time for a wrap-up of the season.
Football
As for football season, it was certainly an entertaining season. This year Mike Hartman coached the boy's varsity football teams, with the help of Mr. Coville, and Mr. Flowers.
The team had a weird off-season because of COVID, playing during the spring, then having some time off before this fall season. They began practicing without helmets or shoulder pads for about a month, then the gear was introduced.
COVID did not significantly affect the practices, as they only needed to be masked indoors during meetings, or while training in the weight room, so the team was able to have normal practices outside.
Overall, the team had a good season. They faced some difficult teams at the start but slowly began to learn from past games.
"We learned a lot and we grew from it. We always say that it's not where you started, it's where you finish. And this team got better each and every week so by the end of the year, we were playing much much better football than we were at the beginning of the season, which is what we want," head coach Hartman said.
"But we also aren't afraid to challenge ourselves."
The team's main goal was to be competitive and to win the mountain league.
"And we were tied for the mountain league title this year. So we accomplished one of our team goals," Hartman said.
Girls Volleyball
Arroyo Grande's Girls Volleyball season consisted of many challenges to overcome, including COVID complications and athlete injuries. Since the previous year was difficult due to COVID, this year was the first 'normal' season since 2019. 
After Weeks of practice and pre-season games and tournaments, pre-season ended with the SLO girl's volleyball tournament. The week of the tournament did not go to plan exactly, with the possible exposure to the Covid virus brought to the team's attention. 
Along with classroom exposures, this caused the team to complete the tournament with half the team, and make last-minute changes to the lineup, including position changes. 
After the complications, the season began to run more smoothly, until the athlete injuries. During practice, a middle on varsity, Zoe Lodge injured her arm, and was unable to play for the rest of the season. After having to make adjustments for another middle, senior Jordyn MacCuish faced an injury as well, leaving the team with two players having to change positions. 
Though the season faced complications, the team culture persevered and was able to overcome the challenges. The season ended during the second round of CIF second division in the Exitor game in 5 sets, with a record of 14 wins to 2 losses.
A word from Chip:
"I am so proud of these girls and how far they've come, it's been an honor to coach them and I look forward to next year."
Girl's Tennis
This season the girl's tennis was coached by Lori Hollister, who has been coaching at AGHS for 15 years, and Mark Scribner. Because of COVID, last year tennis was moved to the spring season, so there was not much time for a break before this year. The team was able to continue outdoor workouts during the summer for a few weeks, then began their official season in August.
Restrictions from last year had been lifted for the most part, but the team continued to stay safe. With everyone adhering to protocol, the season ran smoothly, aside from a few minor injuries that were healed within a short time.
The girls played a wonderful season and were able to make great strides of growth, making it to CIF, first division. The team had set a goal to be first in the league, which they came close to achieving, coming in second. 
"Even though we did not achieve that particular goal, we made a lot of great accomplishments," Varsity Coach Lori Hollister said.
"We accomplished a lot through our endurance through the COVID and had to really work hard together, to be honest, and to uphold our character. And we had a very bonded team."
Through the season, the team came together and formed strong relationships with each other, which resulted in a successful season.
This year, the team was half made up of seniors, and the younger side, freshman and sophmores.
"A highlight for me was kind of seeing the team come together, even though we had some difficult losses, and working together as one because they were pretty bonded," Hollister said.
Unfortunately, both Coach Hollister and Coach Mark will be stepping down next year, as they feel this year was the right way to end off.
A final note from Coach Hollister:
"We're always proud."
"The team came together very well, and we had very good leadership with our seniors, our two captains, Ellie Fuller and Olivia Theaker, who, for the last two years, have led not only the girls, but the boys in organized practices and whatnot. And they were very good role models."
"We had five seniors who did a good job balancing with…all our strong players, since a lot of them were younger and stronger. I think they did a really good job and I think we had a really good season."
Girl's Waterpolo
This fall season, girl's waterpolo was coached by Steven Allen, who has been coaching for 21 years. The girls participated in a summer program overseas, to help practice and prepare when league began in August.
Water polo was mostly unaffected by COVID, given that it was an outdoor sport, so that aspect of the season was simple when it came to practices.
Over the season there were occasional complications as expected, either COVID or injury related. There were a couple times when girls had to be quarantined, and some positive cases and as far as injuries, some players experienced concussions during practices and games.
The main goal of the team was to win the league title, which they were able to accomplish. With this, they were able to compete in CIF, where they made it to the finals of the central section. Although losing in CIF, the girls were able to go on to win the division two regional title.
"It worked out great for us to have a good finish," Coach Steven Allen said.
The team enjoyed playing together and accomplishing their goals, being undefeated for the 19th year in a row.
"My favorite event of the season was really our regional championship. That was a really good finish for the girls to get that championship finish and kind of give them a bow for the end of the year as seniors," Allen said.
The season has come to an end, and while Allen will be coaching next year, the 11 seniors on the team will soon be graduating this spring.
"Most of this group was seniors so they dealt with the COVID two years, and we really lost no seniors due to that. They all stuck it out and continued to play through those years. We were pretty happy to keep that group together," Allen said.
"We are going to be doing a little bit of rebuilding next year. The younger group that we have coming in is extremely talented and we're in good hands.
The Eagle Times would like to congratulate all of the fall sports teams for their accomplishments throughout these past months.
Leave a Comment
About the Contributors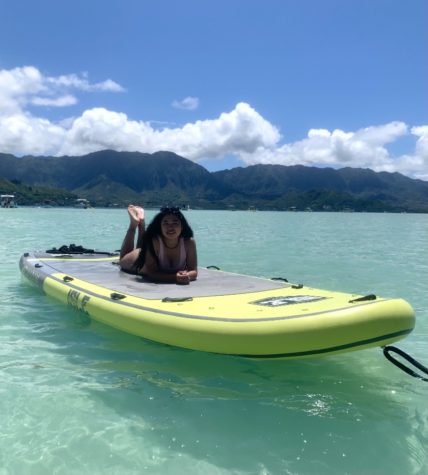 Alexa Min, Reporter
Alexa Min is a junior and new member of the newspaper club this year who enjoys painting, drawing, and other artistic activities. You can often find her...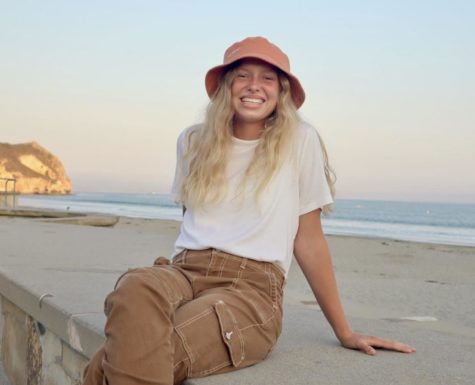 Olivia Theaker, Co-Editor-in-Chief
Olivia Theaker is a Senior and she's stoked to be on the Eagle times Staff for a second year. She enjoys listening to music, spending time outside, creating...