Tuning in to "103.5 Dawn FM" will be the last thing you ever do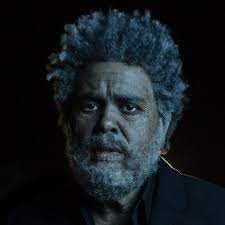 Abel Tesfaye, better known as "The Weeknd," released his fifth studio album, "Dawn FM" on January 7th, 2022. The album has sixteen tracks and features narration from comedian and actor Jim Carrey; vocals from Tyler, the Creator, and Lil Wayne; as well as spoken word features from producer Quincy Jones and actor Josh Safdie. 
Star-studded appearances aside, what truly makes this album something special is Tesfaye's conceptual and theatrical efforts. The album is a radio station broadcast reflecting on the past, and the listener is in between life and death. "103.5 Dawn FM" will be the last radio station you ever listen to. Jim Carrey is here to "guide you through this painless transition" into the afterlife, but first, you get to spend 51 minutes in synthy purgatory! 
As the listener is traveling to their death, Tesfaye reflects on different aspects of his life including his relationships with past lovers, drugs, as well as how his trauma affects him. 
In the second song, "Gasoline," the lyrics speak of a dependent relationship and his reliance on this person through his drug addiction. He juxtaposes the heavy lyrical content with a bright, pop sound reminiscent of the '80s. I personally think this is one of the strongest tracks on the album and is a raw look into Tesfaye's toxic behavior towards the people he cares about. He further explores that toxicity in track five, titled: "Sacrifice." In this song, Tesfaye sings of his hedonistic lifestyle and his lack of commitment. He says, "When you cry and say you miss me/ I'll lie and tell you that I'll never leave." Tesfaye is aware of his manipulative behavior throughout this relationship but continues to lie to his partner. The biggest takeaway from this song is that he sucks, but at least he is taking these final minutes to be self-aware. 
Throughout the album, Tesfaye pushes for a retro-futuristic tone. It can be quite challenging to make something sound both nostalgic and modernistic; however, he utilizes samples from 80's pop songs such as, "Midnight Pretenders" by Tomoko Aran and "I Want to Thank You" by Alicia Myers to achieve this effect. He also takes inspiration from both Michael Jackson and Prince. In "Phantom Regret," a poem written and recited by Jim Carrey, he says, "When the purple rain falls, we're all bathed in its grace," which is a direct reference to Prince's classic album, Purple Rain. Tesfaye has been very open about his love of the late pop star, and the two had plans to work together at Paisley Park (Prince's private estate & production complex) before Prince passed away in April 2016. 
The aforementioned song, "Phantom Regret," is one of my favorite "songs" on the album. I think this spoken word poem nicely wraps the entire concept of the album in a bow. This is the final song and it sends listeners off to their "death" with a request to self-reflect. Carrey asks the listener to release burdens from the past in order to become at peace and to reflect on their current actions and if it's helpful or hurtful. He says, "Heaven's for those who let go of regret/ And you have to wait here when you're not all there yet/ But you could be there by the end of this song." Closing the album in this way really drives home the message of self-awareness. Tesfaye wants listeners to experience his music beyond just hearing it and possibly learn something about their own lives as they listen.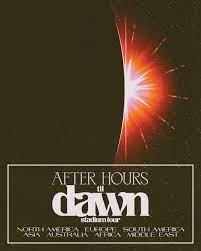 While I found a few of the songs to be less than memorable, I think overall, "Dawn FM" is worth a listen. Conceptually this album is very unique and stays consistent both musically and thematically throughout. It has aspects that we have seen throughout Tesfaye's musical career. For example, he explored his hedonistic tendencies and how he uses women to rehabilitate himself throughout his previous album, "After Hours." Tesfaye has also hinted that his previous album, "After Hours" as well as "Dawn FM" are a part of a trilogy, tweeting "i wonder… did you know you're experiencing a new trilogy?" on January 10th, 2022. This leads fans to believe that there is a new album on the horizon. Many are speculating that in "After Hours" the protagonist dies, leading into purgatory in "Dawn FM," and finally the concluding album will reveal whether he will go to heaven or hell. Whether these theories are true or not remains to be seen, but with his next tour, "After Hours Til Dawn" in the works, it's safe to say that this is by no means the end for Tesfaye.