LMUTA Negotiations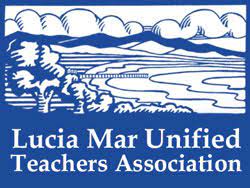 Many AGHS teachers have been showing support for LMUTA in the recent negotiations with the Lucia Mar school board.
The Lucia Mar Union Teachers Association, or LMUTA, is run by president Cody King. Outside of teaching PE at Nipomo, King plays a huge role in making sure Lucia Mar treats their employees fairly during the creation of each new contract. 
"Our contract always has an expiration date," King said. "So before it expires the teachers union and the district meet to create a new contract."
On October 28th, 2021, LMUTA shared their initial proposal. This included the following:
A 7% increase to our salary schedule

Tiered contributions to our health benefits

A change in the structure of late starts to give teachers time for additional self directed professional development

Supplemental COVID-19 leave

Additional SPED release days to capture SPED meetings during the day
In response to LMUTA's request for a 7% increase in salary, the school board offered a 2% increase instead, which many teachers felt to be unfair.
"When we decide what we tell the district they can afford, we look at their budget to see what they can approve," King said. "[The offer] was surprising and a lot of teachers feel their work isn't valued."
When comparing Lucia Mar to the other districts in SLO County, Lucia Mar ranks in the bottom half, paying the 4th least out of 9 schools. With a 2% increase, Lucia Mar moves up barely one position in comparison to the other districts.
Although there is a teacher shortage across the state, Lucia Mar is hit particularly hard, likely due to neighboring districts paying better. Teachers aren't the only members of the Union who feel that they aren't being fairly compensated for their work. 
"We represent teachers and specialists," King said.
Specialists include people like nurses and speech therapists. LMUTA especially believes that nurses are treated unfairly. On December 9th, LMUTA included this in a message to its members:
"Nurses were asked to step up to help keep schools safe when the district wasn't prepared with proper staffing for contract tracing. The district received about $20,000,000 in money to be used for COVID expenses and applying this rate to our nurses would only cost around $10,000."
"They were working 70-80 hours a week," King said.
But when staff works overtime, they receive a pay cut, meaning they make far less per hour than they normally would.
"They should be compensated at an adequate rate," King said.
When Lucia Mar doesn't spend the money received from the state on increasing the wages of existing teachers, the money often sits in the reserve.
"They find a lot of creative ways to spend money," King said. 
This often means adding positions that perform administrative duties, which aren't necessarily essential. LMUTA particularly believes the curriculum office is overstaffed.
Unfortunately, there doesn't appear to be an end in sight to the negotiations. At the last meeting, the district talked about a two-year contract that
could draw out the process.
Leave a Comment
About the Contributor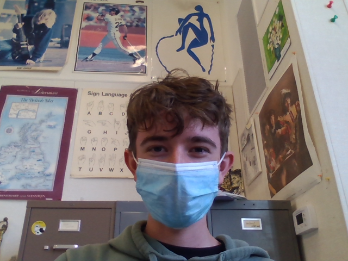 Jeremy Slayter, Reporter
Jeremy Slayter is a reporter from the Eagle Times. He is new to journalism but is excited to dip his toes into the world of objectively recording events....