AVID field trips
AVID, or "Advancement Via Individual Determination," is a school program for students grades 7-12, designed to improve career and college readiness in students, particularly students from minorities underrepresented in higher education. It was founded in 1980 by Mary Catherine Swanson, an English teacher at Clairemont High School, and was later adopted by more than 7,500 schools, including Arroyo Grande.
Morgan Conrad has been working at Arroyo Grande High School for six years and running AVID for three. 
"The point of AVID is to support and get first-generation college students to college," Conrad said. "What we hope to accomplish is a higher chance of these students actually going to a four-year school after graduation."
Every year, AVID students at AGHS take field trips during which they see about 23 colleges across the state of California.
"Freshman year it's just a day trip to Monterey Bay… sophomore year it's two days and one night, the junior year it's three days and two nights."
"We do a tour," Conrad continued. "Sometimes it's what's called a formal tour where actual students are showing us around, it's their job. Sometimes it's our own graduates who go to that school. They have to figure out what campus and what college is best for them, and the best way to do that is to actually visit."
Barbie Teodoro ('22), a senior at AGHS, has been a part of AVID for the last six years. She has been going on these trips since she was in 7th grade.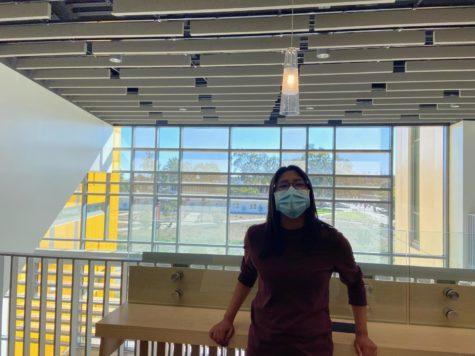 "I visited Cal Poly in 7th grade, University of [California] Santa Barbara in 8th, Monterey Bay [State] University in 9th… I went on a "north trip"… in October, visiting six colleges up north, including UC Davis and UC Berkeley."
Conrad explained how these trips can be beneficial at getting students excited for college, as well as giving them a taste of independence.
"Sometimes we give them time to explore [the campus] on their own," Conrad said. "They love it, it reminds them of what they're working towards, and puts things into perspective. They get to experience freedom and independence, being away from their family, something they don't get a lot of. There's a lot of bonding that happens for the people who go on these trips."
Field trips in high school are rare, and AVID provides an opportunity to get out of the house and visit new places.
"All of my trips have been very fun, of course, [but] they are exhausting at some points just because there is so much walking and getting on and off the bus, and the amount of information that you are given can be overwhelming. However, it is nice being able to experience this with your friends," Teodoro said. "My favorite part about visiting colleges is being able to explore with a smaller group. Usually, at the end of every group tour, there is some downtime where we are able to go into the school's shops, or just walk around and think about, or talk to others about the school."
Teodoro believes that while they were draining at times, the trips were worthwhile.
"The biggest part of these trips is having the opportunity to decide on what you like and dislike about a school. The reason we have these trips in AVID is that a lot of us wouldn't have the opportunity to see these colleges outside of school," Teodoro said. "Personally, I've been able to learn that I don't like big schools, there's always so much going on and people have to bike everywhere. But I've also learned that I like schools with a lot of trees… Also, college libraries are like a different world, usually, they have different levels of quietness and the higher you go the quieter you have to be."
These trips, however, are not just handed out. Students need to work for them.
"It's the best part of the program, in my opinion, it's an opportunity that is a privilege… [students] have to have a 3.0 GPA or above, and no D's or F's, the students need to earn their way onto this trip, it's like a gift."
Because AVID is dedicated to helping students make it to college, these trips are important for taking the next step of their college journey. AGHS AVID students welcome back AVID field trips and are excited for more to come!
Leave a Comment
About the Contributor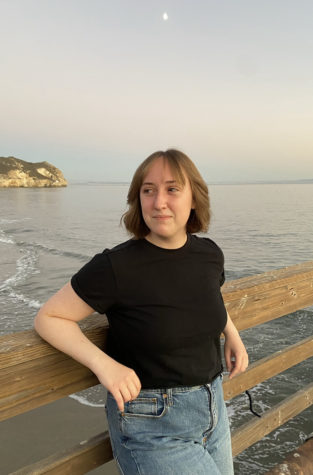 Grace LeVeque, Reporter
Grace LeVeque is a senior at Arroyo Grande High School, and she's ready for her second year in Newspaper. She loves listening to music, reading books,...