A wonderfully wordy recap of Bridgerton's second season.
A review of Bridgerton's second season and how they perfected their modern take on history
The talk of the ton: season two of Bridgerton. Fans thought the first season would be impossible to top with its drama following the eldest daughter of the Bridgerton family, Daphne, and her struggles being the season's diamond. The season finale revealed her emotional off and on relationship with the Duke of Hastings, Simon. Despite this fictional couple's enormous fan base, season two's viewership is higher than ever. 
The second season follows the Bridgerton family in the matchmaking of their second eldest daughter, Eloise, and the man of the house, Anthony. It brings back the wonderful costumes and the elegant sets that transport the audience right back into soiree parties, fully entrancing them into the predictable, yet giggly fun romance that only Bridgerton could pull off. The perfect mixture of modern-day romance tropes: the innocence of the 1800s and strict regulations that lead to suffocating romantic tension everyone secretly wishes to experience.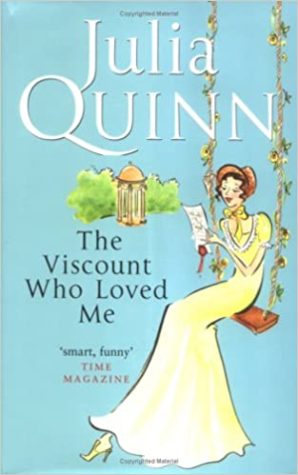 Julia Quinn is a master of historical romance praised for her works such as "The Duke and I," the book influencing Bridgertons season one. Her most recent novel  "The Viscount Who Loved Me," was the basis of Bridgertons' second season. This season the viscount, Daphne's older brother, Anthony Bridgerton gets his own romantic storyline instead of playing Daphne's meddling overprotective older brother. 
His romantic interests are Kate and Edwina Sharma. In the novel "Viscount who Loved Me" these characters were originally blonde and white, known as the Sheffield sisters traveling to the Bridgerton manor from the rural English countryside instead of returning from India. Julia Quinn, a creative consultant on the show, wholeheartedly agreed with Shonda Rhimes (the producer's) decision to make the cast more diverse, saying in an interview with Insider, " I love the changes that they made, Simone Ashley is perfect as Kate."  Quinn also supported the added plot layers of their disgraced mother and Kate's ambition to gain Edwina dowry money from their estranged grandparents. 
Tiktok is ablaze with content from everyone's new favorite ship, Anthony Bridgerton and Kathani (Kate) Sharma. They are officially the new owners of the enemies-to-lovers trope, no one does it better than them. At the beginning of the season, the upcoming presentation of young ladies that hope to be married sets Anthony out to find a wife, not for love, but to uphold his duties as man of the house. He believes he needs to find a woman suitable to be a proper wife and addition to his family, uncaring about any emotional connections.  His lofty expectations and an extensive list of demands make his quest to find a wife near impossible. Kate Sharma, older sister to Edwina, is this season's favorite of the queen and the "diamond" of the season, meaning she is the most eligible lady of the season. Kate overhears some unsavory talk from Anthony demanding many needs a wife must provide for her husband. From then on out she is determined to protect her sister from Anothony's misogynistic views of women. Anthony and Kate have many verbal jarring sessions as well as a few horse races, displaying themselves as two very competitive characters set on beating each other. Their competitive spirit sparks the beginning of their enemies-to-lovers storyline. Anthony and Kates's hate for one another ultimately leads to the incredibly similar feeling of love and it would take them just one dance to change or reveal their feelings. I've said too much. No spoilers. 
In Bridgerton's second season: Forbidden kisses and brother's best friend trope is out, enemies to lovers are in, scandals are everywhere. Unlike Simon and Daphne's romance in season one which could only be described as passionate and a typically forbidden romance, this season's main couple Anthony and Kate develop their relationship from competitive and hateful feelings, letting the tension build until the very end of the season. 
Aside from being a wonderful romantic drama, season two of Bridgerton illuminates the early beginning of feminism, the discovery of self-identity, and more diverse background stories.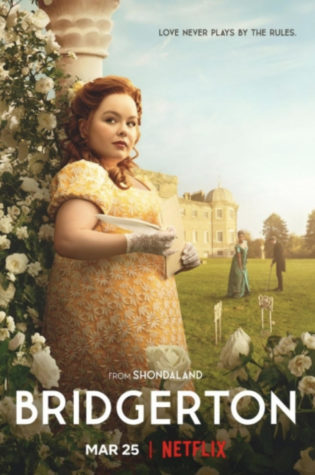 This is seen through the storyline of Bridgeton's second eldest daughter Eloise. Her refusal to become the season's jewel shows how not every girl wants to become a perfect wife and shows how little opportunity there was for women to have any other type of lifestyle in this time period. This season also reveals Eloise's privilege in that her families' wealth and prominent title as well as her being the second daughter allows her not to take marriage seriously. The Featheringtons, on the other hand, represent how reliant women are on a man's wealth and how a man was a woman's only source of protection and financial stability. Lady Featherington is so desperate to marry her daughters and find them, husbands, that she risks her daughter's reputation in a scandal setup. She lures Mr. Featherington, her cousin from America into a "compromising position" with her daughter. He has two choices: marry the daughter or risk his own reputation as a gentleman. This shows the absolute desperation Lady Featherington had to resort to making sure her daughters had the protection of a man's power and wealth, showing how little power a woman carried back in 1813. 
Adding the East Indian background to Kathani and Edwina Sharma added such a nice layer of diversity not often seen in historical dramas due to fear of portraying an inaccurate representation of the time period. The Sharma sisters were different, their culture shined through in such an elegant way. Little scenes like the hair oiling before bed and the traditional Haldi bridal tradition (where turmeric paste is applied to the bride before the wedding), showed their culture's traditions without them feeling forced or over shown. They just seamlessly meshed with the storyline creating a beautiful representation of an East Indian girl of the time.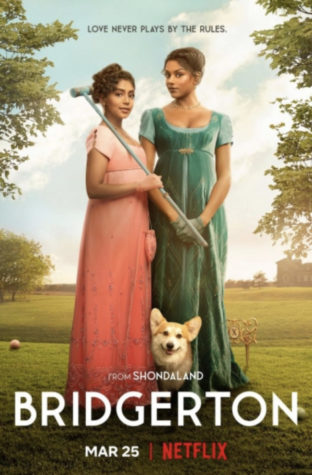 Their beauty wasn't portrayed as exotic or odd, simply beautiful and elegant. Their costume designer, Sophie Canale also played a big part in their elegant portrayal.
"We had lots of discussions about how their gowns—the embroidery, patterns, embellishments—need to be an amalgamation of Indian heritage with them now being part of the ton," Canale tells the A.V Club.
She also points out the difference in cuts of the skirts. Typically British dresses had center-front splits in the skirts. 
"When possible, we moved [the splits] a little to the side to give it a sari-like influence," she explained to A.V Club.
Another big player in the Sharma sisters' beautiful looks was Poonam Thanki who was on the accessory team.
"She was constantly bringing new ideas to the table," Canale said. "We both wanted to ensure the matching jewelry has Indian notes."
We see this with Kate's famous jhumka earrings and her mother's bangles that she plays with during her sister's wedding.
Overall season two of Bridgerton was wonderfully done and covered a lot of heavy topics while still maintaining a light energetic movie pace for the audience to enjoy. It's definitely worth the watch, you won't be disappointed. 
Leave a Comment
About the Contributor
Pema Secrest, Reporter


Pema Secrest is an incredibly average human being and wannabe writer. She is a sophomore at Arroyo Grande Highschool and is ready to leave. ...