Treating with Respect: local Pediatrician Dr. Rene Bravo on treating Central Coast children for 3 decades
"[I remember] his kindness, [how] he was gentle, soft spoken, [and] empathetic, all the things you look for in a care giver."  Despite being a patient of his in the late 1990s and early 2000s, Daniel Perez will never forget what it was like to have Rene Bravo as his pediatrician. 
A fixture in the local community since he first started in the 1980s, Dr. Rene Bravo has continuously served others. Born in Miami to a Cuban mother and a father from Ecuador, Dr. Bravo was inspired to become a doctor at a young age.    
"My desire to become a pediatrician grew from several of my experiences growing up," Bravo said, referring to his diagnosis of Lymphoma at age 14. "I saw what it was to face your own mortality and out of that, I developed a desire to serve people through medicine."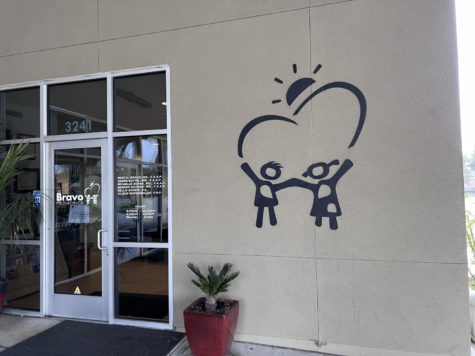 His family soon moved to California in 1962, and from there he went on to attend Point Loma Nazarene University, and University of California, San Francisco (UCSF) for medical school. He completed his residency at Stanford, and since 1986 has been serving the SLO county community. He became a primary care pediatrician and since 2007, and has been seeing his patients in an office specially built to accommodate his practice.  
Dr. Bravo does far more than simply treating and taking care of his patients. He is also an advocate for numerous issues. He attributes his advocacy to his faith and moral compass.
"I think it's very important to be a productive member of the community because I have a personal viewpoint that if you are given a lot, you should give back a lot. Being a member of the community means caring about all the members of the community," Bravo said.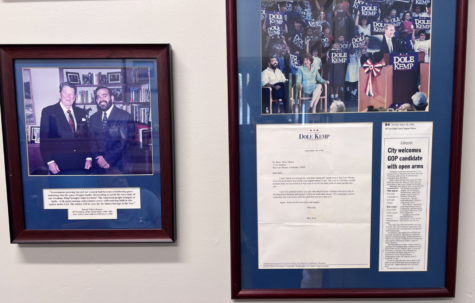 He has invested his time in numerous causes such as ending child hunger and child cancer. In the past Bravo's been politically involved as well, speaking at Bob Dole and George Bush's visits to San Luis Obispo in the 1996 and 2000 presidential elections. While he has dedicated his time to so many prevalent issues, there was one that he and no one else saw coming; the Coronavirus pandemic. 
"Very few physicians in the modern history of medicine have faced a brand new disease. [COVID-19]  acted very differently… Suddenly all of the public health mechanisms we have had [national and international] were suddenly pushed to the forefront and were tested greatly," Bravo said. 
    He hopes that when the COVID-19 pandemic is written in the history books, that context will be considered. He added that our decisions and actions have changed from March of 2020 until now, as a result of the growing information that we have available to us. 
"The COVID epidemic has some adverse consequences on human culture and society," Bravo said. 
He cited a significant increase in development of depression and anxiety especially among young people. In addition, he mentioned an incline in suicide rates and suicide attempts since COVID-19,  something he saw up close because of his work as a pediatrician. 
Bravo hopes that despite the major challenges that came with COVID-19, one silver lining of the pandemic will never be forgotten; the vaccine.
"It was the equivalent of a moonshot down at a global level…It showed that mankind unifying across divides can solve big problems," Bravo said. 
The resistance to vaccines was something that saddened him. However, Bravo believes that as a doctor, it is his role to bring truth and clarity to counter all the misinformation, while still being civil.
"I would be respectful of their decision… each individual comes to different conclusions when it comes to their own health… I would gently remind them that there are still vulnerable people in society," Bravo said.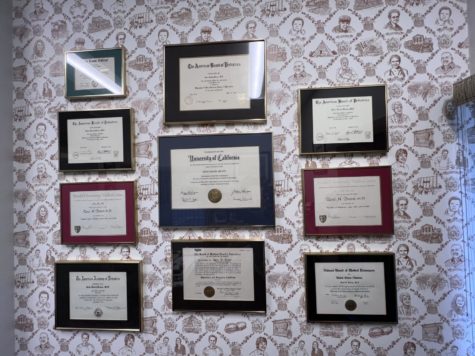 All his work across multiple fields was recognized when the Chamber of Commerce awarded him the citizen of the year award. 
"Dr. Bravo's willingness to impact and better our community through devoting countless hours outside of the workplace has positively affected countless lives in our community…Driven by a professional and personal passion for justice and accessibility in the medical field, believes that investing in a child is investing in the future. The tens of thousands (and counting) of youths' lives he has directly impacted, both in our community and abroad, shows a strong commitment to that belief."
 "I was very blessed and humbled by that award, but there are a lot of people who deserve that more," Bravo said.
Looking forward, Bravo, like other leaders in public institutions, believes that it will be important to restore trust to his profession. 
"Trust comes with time and experience. Trust has been shaken by misinformation, division and by those using the intensity of the pandemic to generate their own agendas, " Bravo said.     
In the future, Bravo hopes to see the community come together. "People need to learn to respect each other again, and we need to vigorously reject those things that divide us."
Leave a Comment
About the Contributor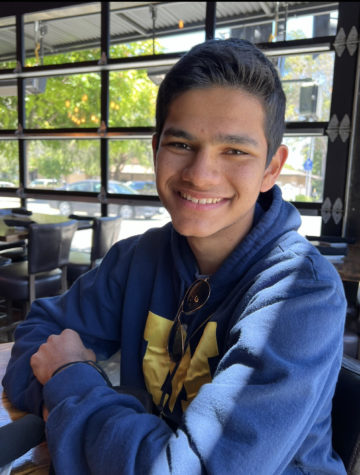 Melih Dookie, Reporter
Melih Cevik is a senior and in his second year with the Eagle Times.  He enjoys reading the news, following current events and watching college football....