AP and DE: Cutting Cost, Earning Credit
Whether students seek GPA boosts, more challenging class material, or simply to present a more impressive transcript to colleges,  advanced placement courses are at peak relevance with AP exams coming up in May and students registering for next year's classes.
Laura Wade has been the AP coordinator at AGHS for over 30 years. Her duties include making sure that every AP class offered at AGHS has met the rigorous requirements instituted by the College Board as well as scheduling where and when AP exams will be taken, something that drastically changed in the 2020 and 2021 exam periods, when students took the exams from home. Now that the exams are back to their traditional in-person format at the Oceano Community Center, Wade has to coordinate other challenges. She has to handle the administration of  having 4 exams in one day, as well as making sure that the dates and times of the exams fit student schedules. 
Cristel Penton is the counselor responsible for coordinating the Dual Enrollment program. Her duties include making sure that students are able to earn both college level credit and high school credits by taking Dual Enrollment classes.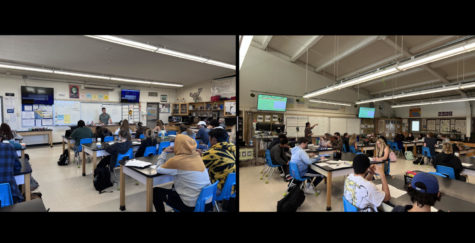 This year Arroyo Grande High School is offering 21 AP classes and 14 Dual Enrollment courses. These classes range from social studies and history courses to classes in science, mathematics, english, and elective courses. These classes provide students with numerous opportunities and benefits ranging from earning college credit to getting a boost to their GPA. 
Advanced Placement classes are of high value because they demonstrate to college admissions officers that students are attempting to challenge themselves. 
"When you see AP on a transcript, you know that's a student who is very dedicated academically and strives to challenge themselves,"  Wade said.
Dual enrollment classes are beneficial for students looking to earn college credit for the CSU and UC systems, or for California Community College career pathway programs. For example, a student looking into the Cuesta College culinary program would benefit from taking the Dual Enrollment culinary class at AGHS. 
An additional benefit is that all AP classes, and a majority of the Dual Enrollment classes, have a weighted GPA. This means that a student would have the potential to have a GPA higher than 4.00, depending on how many courses they are in and their grade in these courses. 
Taking AP exams and earning college credit provides a tremendous benefit for college-bound students, according to Wade. 
"We have students who leave this school as [college sophomores]… it saves them money, it saves them time," she said.  
Students also see the benefits of taking AP and DE classes, especially those looking at college in their future. Tyson Schmidt, believes that AP classes will save him both money and time in college. 

"It is something that will benefit me because classes in college cost way more compared to the AP exam," Schmidt said. His sentiment was confirmed by a recent study of how AP credit programs would save money. The study, which looked at four school districts in the Metro Atlanta area concluded that " 3,000 successful AP exams could have saved the students $2.2 million per year. This is roughly eight times the cost of these AP exams or $273,000."
 Carlos Leiva ('23) will have taken 12 AP and Dual Enrollment classes by the time he graduates high school. He believes that earning college credit and lowering the cost of college motivated him to take on such a rigorous course load. 
"That's the reason why I plan to take so many AP classes," Leiva said. 
Both Penton and Wade hope that more and more students will look into enrolling in these classes.
"One thing we are already doing as counselors [is] we always try to remind students of the option, we remind them when scheduling that we have these programs… especially with history and science classes," Penton said.
Wade believes that students should not be intimidated by the intensity of taking college-level courses in high school, especially if the students are interested in the subject.
"You never know what you can do until you try, if it is something that you are interested in, I think you should take it, because what do you have to lose?" Wade said.  
 She suggested talking to the teacher of the class about what to expect before registering, and making sure that the workload can be balanced with other duties in life.
Leiva believes that beyond high school, the benefits of AP and DE courses will outweigh the extra workload. 
"It is difficult and some classes do have higher workloads than others, but it's ultimately worth it because it helps you save time and money," he said. 
Leave a Comment
About the Contributor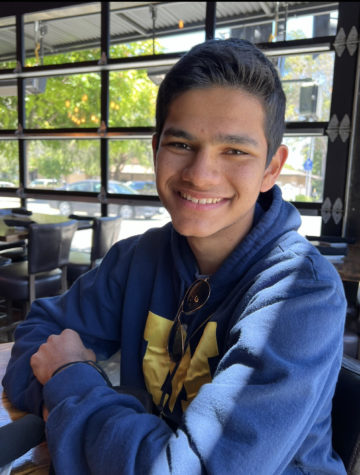 Melih Dookie, Reporter
Melih Cevik is a senior and in his second year with the Eagle Times.  He enjoys reading the news, following current events and watching college football....