Daniela Ruelas committed to Dartmouth track team
Arroyo Grande High School used a dirt track up until 2019, displaying how the track team goes more unnoticed than other sports. The track and field team's lack of recognition has caused many students to overlook the massive success of many athletes at our school, including Daniela Ruelas ('22).
"I just think track is a very underrated sport," Ruelas said.
Ruelas is one of the most accomplished athletes at Arroyo Grande High School, yet not many know of her success.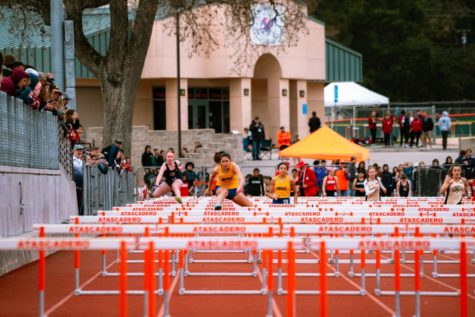 Ruelas is first in the Central Coast Athletic Conference for 4 events. In her previous season, as a junior, she broke the school record for both the 100-meter and the 300-meter hurdles. This year she is currently 6th in state for the 100, and 3rd for the 300. 
Ruelas began running track in high school, and quickly found out she was a talented hurdler. 
"Freshman year I was introduced to [the hurdles]," Ruelas said. "Everyone else was too scared to do it so I was like 'I'll do it."
Over 4 years, through the pandemic and even a recent injury, Ruelas has remained invested. Her dedication to the hurdles has panned out, as Ruelas will be attending Dartmouth University next year to compete on their track team.
"I chose Dartmouth because it is an amazing school," Ruelas said. "Moving to the East will be a whole new experience."
Attending Dartmouth will open up many opportunities for Ruelas in athletics as well as her education and career.
"Hopefully I will make it to the Olympic Trials, it sounds crazy but I think it would be really cool," Ruelas said.
Ruelas is just as committed to her education as she is to her athletics.
"I decided to go into [the medical field] because there aren't a lot of women, especially Latina women in the medical field," Ruelas said. "I want to show the world that a brown girl can do it too."
Ruelas' NCAA athletic career will be worth following in the years to come. Whether she finds professional success on the track or in the medical field, it seems she has a bright future ahead.
Leave a Comment
About the Contributor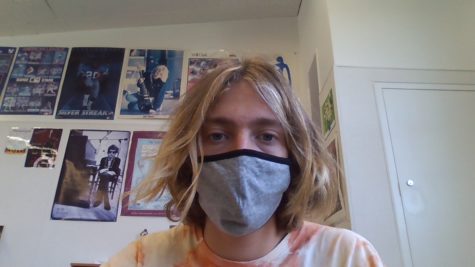 Cory Wack, Reporter
Cory Wack is a senior, assistant to the editor in chief, who has an undying love for objective journalism. Besides his consuming devotion to the news,...