Teacher Feature, Mr. Scott Shepard: respect, maturity, and growth
Shepard's background, inspirations, and reputation:
At the end of this year, Mr. Shepard is retiring from his position at AGHS. But now, he is going to leave some of his wisdom behind for us to learn from and reminisce on memories made with the many great people he has known throughout his career. 
Part of what inspired Shepard to be a teacher is his family and other teachers that impacted him throughout his education. Shepard's mother and grandmother were both teachers, and his aunt was a substitute teacher.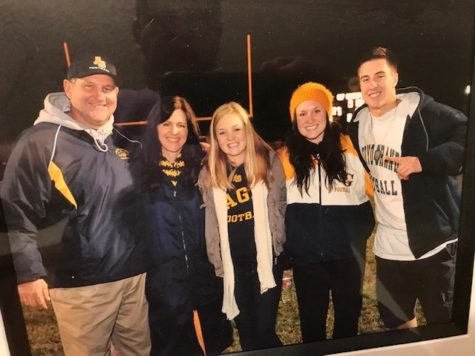 "There were many of my teachers and coaches that inspired me… I truly feel blessed to have had such great professors over the years," Shepard said.
Hired in the fall of 1986, he started his first year at AGHS as a substitute teacher and went on to spend 35 more years teaching Health Education and Driver's Training from 1988 to 1992, and 25 years of the Alternative/Opportunity program.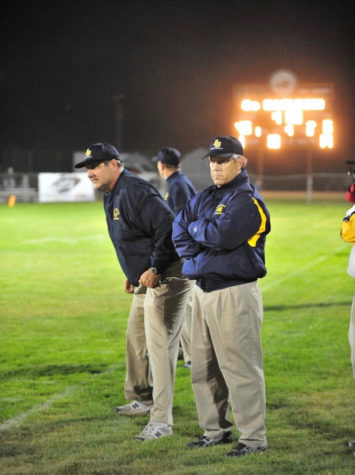 His 30 years dedicated to the role of football coach combined with his other commitments to make 65 years of serving youth in his community.
Shepard has earned a great deal of respect over the years among peers and students, for his modesty, professionalism, and thoughtfulness.
"I have been blessed to work at such an awesome place with such awesome people," Shepard said. "Mr. Jack Cline was the leader of the Alternative/Opportunity program the first year I started here. Mr. Cline told me, 'Scott, no matter how mad or upset a student may make you feel, always give that student his/her dignity.'"
"I have always tried to treat other people the way I want to be treated. I truly care about other people. If I didn't, people would be able to see right through me.  I try to practice what I preach," Shepard said.
Shepard's observations and experiences regarding student success and behavior: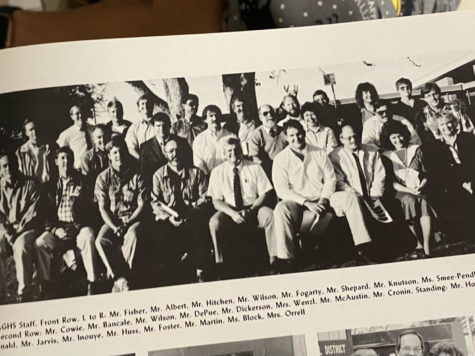 Mentoring and teaching young people for 65 years has taught Shepard much about the behavior of students, and one of the greatest rewards of teaching is seeing his student's growth as people and young adults.
"I feel if I can reach out to that one student who is struggling and convince that student that I am pulling for them and that I genuinely care about them, I can see them improve not only in the classroom but outside of the classroom as well," Shepard said.
"One of the most rewarding things I have witnessed as a teacher is having a difficult student in my class their freshman year, and by the time they are juniors or seniors, they have matured and have grown up. Some of the students who were difficult as a freshman, know that they were difficult, and will actually apologize for their behavior," Shepard said. "It is very pleasing seeing them taking responsibility for their actions".
Shepard has seen many qualities in young people that are predictors of success in their lives.
"I admire… their character, work ethic, honesty, manners, are they responsible, do they get along well with their peers, and can they be trusted. I believe the most influential quality that is a great indicator of a student's success is their work ethic. To succeed in life/school, you have to work; you can't be lazy," Shepard said.
Shepard emphasizes the importance of maturity and growth.
" Sometimes students will make a mistake and feel remorseful and have some regret for what they did, and then they will make a change for the better. Unfortunately, sometimes students keep repeating those mistakes…I have talked to former students that had to be removed from our school, and most of the time they know that they messed up and they wished they would have done things differently," Shepard said.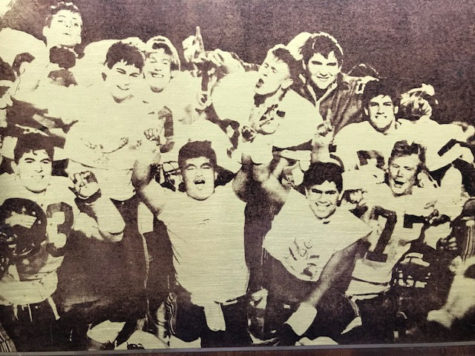 There are a variety of ways to coordinate teaching people, but Shepard prefers a more personal approach that helps students visualize the subjects he teaches.
"In my classroom, I share many stories about life, and I try to relate those stories to the subject matter that the students are learning about. I feel this has worked the best for me and my students," Shepard said.
Here are some of the most inspiring instances of student growth that Shepard has personally experienced. 
"Over the years, there have been many success stories about students turning their lives around and becoming better human beings. Here are a couple of success stories that I witnessed over my time at Arroyo Grande High School. 
Many years ago I coached a young man in football that played on the offensive line. Our team was getting on the bus to go play in a playoff game, and this player was told, right before we were getting ready to leave, that he didn't make grades and couldn't play in the game. This was definitely a heartbreaker for this player and his family. Fortunately, this situation occurred during his junior year, and his senior year was a completely different story. He had NO problem keeping up his grades, and he played so well that he was voted the league's offensive lineman of the year! He is now a teacher, and I am sure he is witnessing many success stories throughout his career," Shepard said.
"Another success story that I witnessed has to do with a student who was abusing drugs when he was in high school. This student was in my Health Education class when he was a sophomore in 1988. Fifteen years later, I was walking by Mrs. Tellez's (one of our secretaries) office and she told me there was an envelope for me. When I opened the envelope, it was from this former student who was abusing drugs while in high school. This student stated that he had a substance abuse problem while in high school. He mentioned the dark path where drugs took him. Thankfully, he was able to overcome his drug addiction. Many times throughout my teaching career, I would have recovering alcoholics and/or recovering drug addicts come to my class to educate my students about the dangers of using alcohol/drugs. This former student thanked me for having the recovering addicts come into my classroom. He stated, "Listening to the recovering addicts always gave me hope that I could change and get off drugs." He went on to mention how well he was doing and was so thankful that he turned his life around," Shepard said.
Shepard's gratitude to those around him throughout his career:
"I want to thank everyone (within AGHS and the community of Arroyo Grande) who I have been associated with during my 36 years at AGHS for helping to make my teaching and coaching career one that was filled with many, many fond memories. This is one very special community, and I am honored and blessed to be a part of it and to raise my family here," Shepard said.
"There are too many people to name them all for helping me or inspiring/motivating me. I do want to mention a few people that gave me some guidance early in my career…" Shepard said, "Mr. Jack Cline, who was the leader of the Alternative/Opportunity program the first year I started here".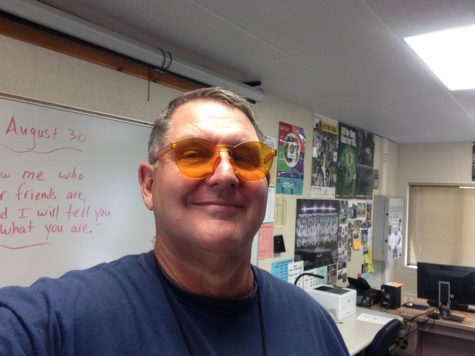 "Another person, Mr. Doug Hitchen, who was our principal when I first started, told me before my very first time stepping into the classroom, 'Scott, if you do a great job in the classroom as a substitute, you will keep working.'"
"His statement motivated me quite a bit," Shepard said. 
"Former Head Football Coach Mr. Jon Huss was the first person I spoke with about teaching and coaching at AGHS. He told me what I needed to do to seek employment in Lucia Mar Unified School District. Coach Huss had a huge impact on me becoming a high school teacher and football coach," Shepard said.
Mr. Shepard will long be remembered as a respected member of the AGHS staff.