Introducing Brianna Boyd-Dotson and her College and Career Center
Although the AGHS College and Career Center has sought to make its way onto the radars of students more this year, it has provided guidance for years past and extends its services under the leadership of new College and Career center technician Brianna Boyd-Dotson.
Once an Eagle herself, Boyd-Dotson jumped on the opportunity to return to her high school.
"I worked with Mrs. Penton when she was a career counselor over here…when I first started about eight years ago… it just looked like a really fun job, so when this [position] opened up, I decided to go for it," Boyd-Dotson said.
Working where she once attended high school is a strange experience, but provides her with unique insight.
"It takes me back to my time here for sure," Boyd-Dotson said.
Reflections on her time spent at AGHS dredge up both the successes and regrets of her high school experience. She imparts some words of advice she wishes her teenage self had considered.
"…Enjoy your time here because it goes by so quickly and then… real life starts. Be as involved as you can be while you're here and just have fun," Boyd-Dotson said.
Boyd-Dotson enjoys the research aspect of her job and finds purpose in helping students discover the path that best fits their desires, as well as the steps necessary to get there.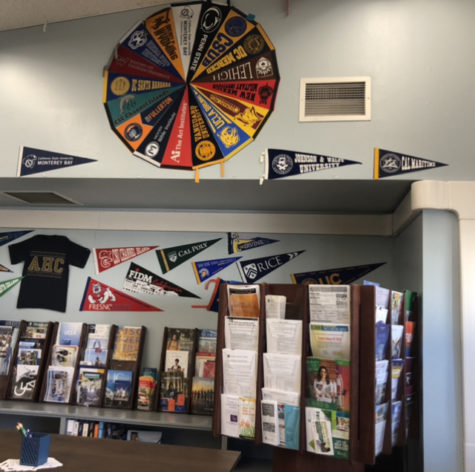 "When I hear that students are interested in something, I love to research it and find out as much as I can to help them figure out where they need to go," Boyd-Dotson said.
She welcomes all students in any stage of preparedness for their future plans, as long as these students have interest. She wants to empower them to make a start.
"…Not everybody is college-bound. Some people want to go to a trade school or they have a family business they're going to be a part of… so it's interesting to research all the different careers and see what goes into that," Boyd-Dotson said.
Outside of work, Boyd-Dotson also has a love for camping and supporting the passions of her own children.
"Right now [my family and I] are very much into camping and hiking and being outside as much as we can when we get the chance…We have two kids in high school, one in junior high, and one in elementary school… so [my time's]  just keeping up with them and their activities," Boyd-Dotson said.
While a number of AGHS seniors recently decided where they will attend college, there are still many who are figuring out their next step after graduation, as well as younger high schoolers who will be investigating different pathways in the near future. Boyd-Dotson offers a variety of resources to help students navigate this territory, including one-on-one appointments.
"You can sign up [for an appointment] online or you can always email me, there's a clipboard [by my desk] so anybody can walk in at any time and just sign up. [The appointment] really just depends on what you guys are wanting to research. So, we can just talk," Boyd-Dotson explained. "Or if you wanted me to try to figure out what you want to do after high school, if you want to talk more about colleges…it can be anything and everything… Nothing [is needed] to prepare for it."
In addition to appointments, there are many presentations and other sources of information available in the College and Career Center.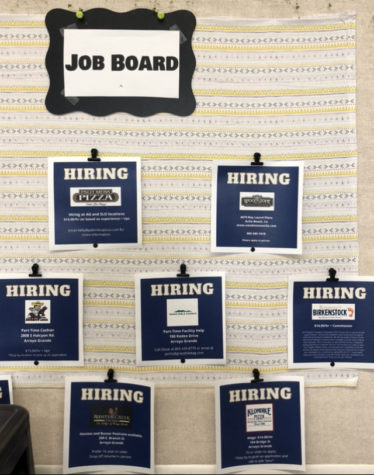 "We host college presentations [and] career presentations…We also do career exploration. There's a career zone [website], and if students don't know what they want to do, they go through this little questionnaire and it gives them an idea of what they might be interested in," Boyd-Dotson said.
The College and Career Center is also an excellent place to start for students looking for employment.
"We have businesses that call me looking for high school students, so we try to keep up with the job board in here…[I want to] reach out to more businesses and trades and that kind of stuff and have them come in and talk to the students," Boyd-Dotson said. 
No preparation or prior experience is necessary to utilize these career resources.
"…If you've never had a job, that's okay, I can help with resume building. [Business owners] don't expect high school students to have a lot of experience…everybody has to start somewhere," Boyd-Dotson said.
Boyd-Dotson does her best to make the career center as accessible as possible.
"If the doors are open, it's open…Students can come in here at any time, and I might not be able to help [them] right away with what [they] need, but we can schedule an appointment…I try to be open during break and lunch and after school, I'm here until 4:00 on Mondays and Fridays," Boyd-Dotson said.
"Don't be afraid to stop in here… even if I can't answer a question, I can find out or guide you to the right person that can answer your questions."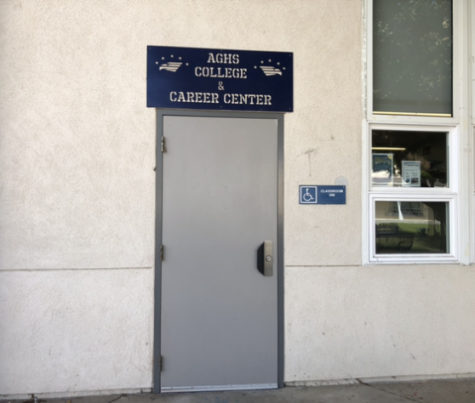 Despite attempts to make these extensive services known, many resources of the career center go unused, likely due to a lack of awareness.
"I don't think a lot of students know about it, especially with…the whole COVID situation…the only thing I ever hear is, 'Oh, I didn't even know this was here'," Boyd-Dotson said.
With this lack of student awareness, it is difficult to provide her services to everyone. Regardless, Boyd-Dotson offers some words and questions to consider for any student feeling overwhelmed about future choices.
"I guess the first question would be, do you see yourself going to college or not right after high school?… I feel out if they have any preference as far as that goes and go from there… If anybody is interested in a different kind of job, it's always good to try to get some experience before going into that field," Boyd-Dotson said.
Most importantly, Boyd-Dotson seeks to reduce the fear of seeking knowledge and trying out different interests prior to making such significant decisions.
"[Students shouldn't be] afraid to ask people questions and try to get experience before they get out in the world and try and figure it out. [It's tough when] you spend a lot of money [working] towards a goal [for it to possibly] not be what you want to do  in the end."
Leave a Comment
About the Contributor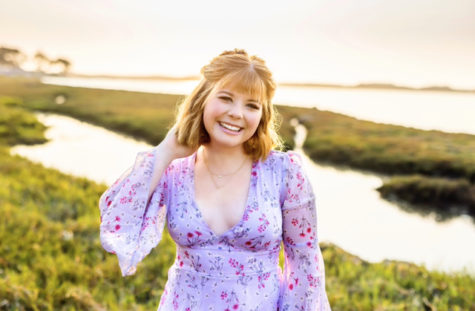 Erika Schiesl, Co-Editor-in-Chief
Erika Schiesl is a senior and is excited to be a part of the Eagle Times again this year. Aside from writing stories, she also enjoys photography, art,...