Anastasia premiering Thursday, May 26th at 7 pm in the Clark Center main stage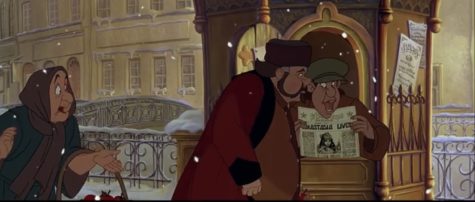 Both the theater company and pit orchestra are proud to announce that after months of preparation, Anastasia will be hitting the Clark Center main stage this Thursday, May 26th at 7 pm for opening night. The following shows will take place on Friday, May 27th at 7 pm, and Saturday, May 28th at 2 pm and 7 pm.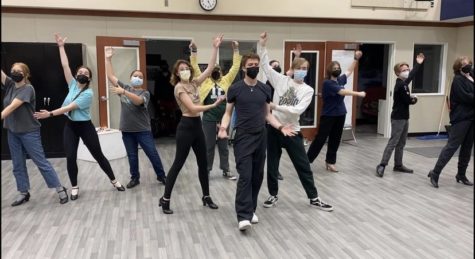 "It's been a long long process rehearsing from January until pretty much the end of May [about] a semester," Nolan LeMay ('22) said. "A lot of work has gone into what will be premiere on Thursday."
For those who didn't grow up watching the 20th-century Fox motion picture Anastasia, LeMay offered some background on the plot.
"The princess Anastasia is the presumed last living daughter of the Roman family, but she was lost and she might be alive or she might not be, no one really knows, but her grandmother, since the family died so many years ago, has offered a large royal sum for her return," LeMay explained. "Many people have tried to pretend to be Anastasia, but… Mr. Vlad Popov and Dimitri decide that it's going to be their turn to try and get a girl to fake…so they get this girl named Anya and they train her to be royal and to be the old Anastasia… they get out of Russia, they go into Paris, and the rest of the story continues from there."
Despite challenges with potentially not having enough people to fill the large cast of Anastasia, director Sean Blauvelt and theater board members Annabelle Oglesby ('22) and LeMay decided to find a way to make the show happen.
"At first we didn't know if we could do Anastasia because we lost a lot of people last year due to COVID and we had a lot of seniors," Oglesby said. "But Blauvelt was just like 'You know what, this is a really good show to come back to, it's a great story, and people love the movie,' so we just decided to go with it and it has become very loved by the company."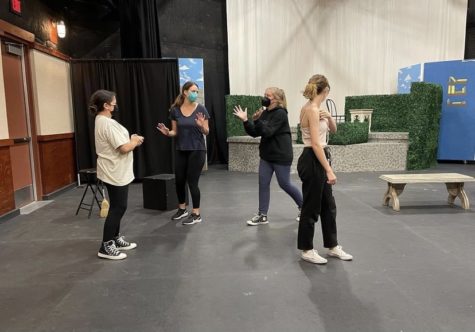 The AGHS theater company's board decided to choose Anastasia not only for its appeal to those who may be familiar with the storyline, but also because there may not be another opportunity to perform this story for quite some time.
"We decided on the show because this is the last year that Anastasia will be available for high schools to perform before it goes on its national tour," LeMay said. "We are, if I'm not mistaken, the last high school who gets to do this show before it goes on its tour for [about] five or ten years." 
The invigorating music of Anastasia is likely one of the reasons that the story garnered a large enough audience to call for a national tour. According to Lynn Ahrens, composer for the original Anastasia, "the songs came first before the animation, so [animators] were actually drawing pictures to [the] existing songs." Many believe the scores in Anastasia provide the sense of anticipation, fear, wonder, and liveliness that carries the show. 
This is why it is so exciting that the AGHS pit orchestra will be joining the AGHS theater department to play each and every song live in order to enhance our campus's performance of Anastasia. 
"We are performing the entire thing. It's not just like some songs for some scenes, it's the entirety. So even background music when they're talking or transitioning we are [playing through] all of that," Amelie Guerrero ('23) said. "I think there's about a total of twenty-six songs."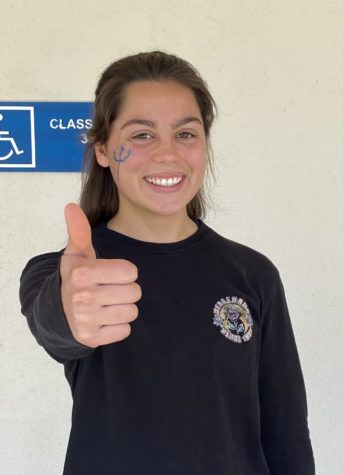 Guerrero has been playing clarinet for six years and is very involved with music, but performing with the theater company is a brand new experience for her. 
"Theater is so good…all of them are so talented…It's really cool playing with singers, I've never gotten to do that before," she said.
This is a new opportunity for pretty much all of the pit orchestra in fact, because the last time pit orchestra and theater collaborated was pre-COIVD with different members.
"This is definitely a new thing for me," Tom Taylor ('23) noted. "It's been a while [since pit orchestra and theater have had the opportunity to collaborate] but I think we've done it before probably three or four years ago. I don't think any of the people that are in pit orchestra right now remember doing it previously."
Like theater, pit orchestra has done a lot of preparation for this show, with practices beginning in late February/ early March. Through this time, members have grown to appreciate different aspects of the show in terms of how the music combines with the theater elements.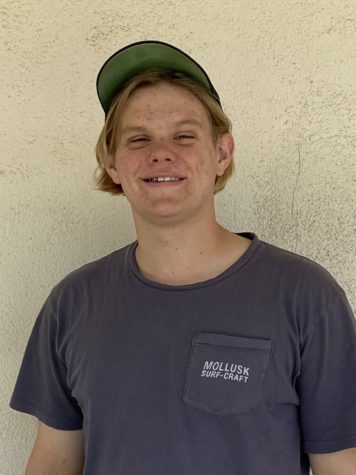 "For pit orchestra, I am in percussion, specifically with drum set, so I get to do all of the pop-type songs… [Something I enjoy about performing with theater is] just being able to add more to the atmosphere of the entire play and support the actors that way [with music.] Especially with percussion, it's a lot of small little details like clicks that really do add a lot in terms of the polish of the score, at least I think," Taylor said. "That may be just percussionist pride though."
While the addition of a live orchestra does bring a lot of life into the performance, it does not come without some challenges. 
"One of the main [challenges] especially for Dunsmoor, since he's the conductor, is keeping track of peoples' lines. We'll have background music and then we'll have a section we repeat until a certain person finishes their line, then we have to go on. So you cannot go on autopilot at all…Even if you are just counting rests not playing anything, you've got to be like this," Taylor said with his eyes open wide, mimicking counting in his head. 
However, the extra practice to overcome these obstacles is well worth it, as those involved with theater see the pit orchestra as a great addition to the performance of Anastasia. 
"The director of the play [Sean Blauvelt] said that this was the best orchestra he's been with in the past ten years, for high school, which is really good," Taylor said.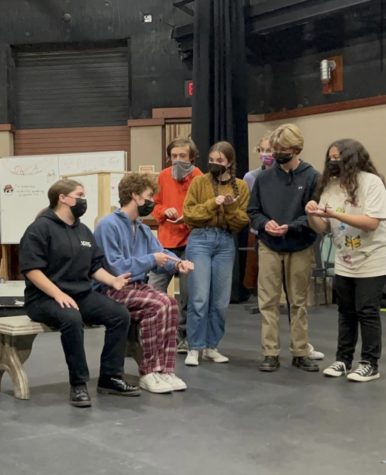 While each member of the pit orchestra perfects their sound for the show, theater students have been dialing in their characters. 
Oglesby will be the lead actress in this story; Anya/Anastasia. 
"[Anya/Anastasia] has amnesia so she's very much like 'I don't know who I am but I'm determined to find who I'm supposed to be and what my purpose is,'" Oglesby said. "She's very strong. I make her sarcastic in the show. I make her have a pretty cool personality."
LeMay will be playing one of the male leads; Mr. Vlad Popov.
"I love playing Vlad… It's a fun role, I get to be with Anabelle and Andy a lot… and I kind of act as their mentor… Old men are fun to play regardless," LeMay said.
Olivia McDonald ('25) is taking on the role of Countess Lily.
"She's a dowager empress lady-in-waiting. She is pretty fun. She lives in Paris and Anya and Dimitri and Vlad come to Paris to see Lily before they can try and find their answers in Paris," McDonald said.
For those fairly new to the AGHS theater company, Anastasia presents a unique storyline to explore, unlike past performances of this year. 
"This show is pretty different from the other shows we did this year and I'm playing a character that's a little different than anything I've ever done before, so that's been kind of fun to figure out," McDonald mentioned. 
For more seasoned drama students, preparing for Anastasia has given them an opportunity to see the growth of their peers and friends.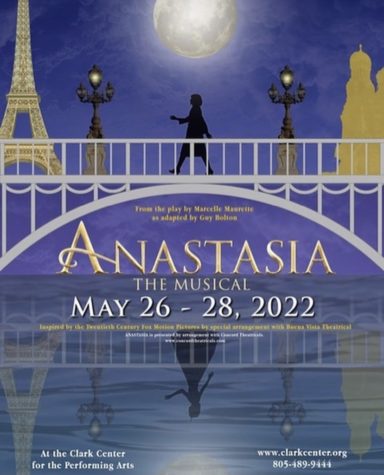 "It's the end of the year show, so everyone's already super close and it's really fun to see where everyone's been and how they've grown and what roles they are now since the beginning of the year," Oglesby said. 
Recreating Anastasia has also been a great point of connection between members of the pit orchestra and theater. 
"One of my favorite parts about it [had been] meeting some of the theater kids and being able to talk with them and collaborate with them creatively, that's a lot of fun," Taylor said.
Now is your chance to experience the product of theater and pit orchestra's hard work.
"Come see it! We've been so away from the arts for so so long at this point…I think that if you're looking for an opportunity to get back into that, be a little bit enriched by the performing arts then this is a great opportunity to do it. It's in the main stage at the Clark Center on Thursday, Friday, and Saturday. On Saturday there's a matinee at 2 pm, everything else is at 7 pm," LeMay said.
Oglesby added, "You can get your tickets at the Clark Center box office or at clarkcenter.org and it's in the bio of aghstheatrecompany on Instagram." 
Leave a Comment
About the Contributor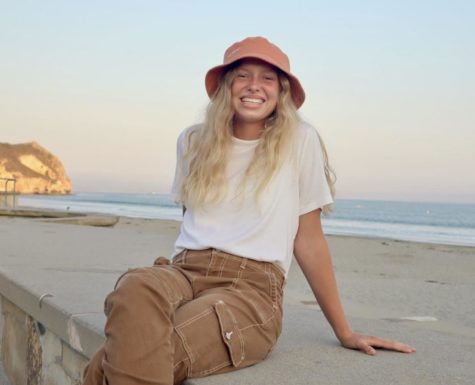 Olivia Theaker, Co-Editor-in-Chief
Olivia Theaker is a Senior and she's stoked to be on the Eagle times Staff for a second year. She enjoys listening to music, spending time outside, creating...