When will it Stop?
The cost of inaction is children's lives
"Up against your lockers, and out of sight from the window." Those words, from my Kindergarten teacher at Butler Elementary School in Arlington Texas, are words that I will remember as much, if not more than when I learned the ABCs and how to count. That is what we were taught to do if our school ever went into lockdown. 
    It's something that nearly all American students have learned since their elementary school days. As they have grown up, the protocols for what to do with an active shooter incident changed as well. In part, because as more of these events occurred, the American public became more and more prepared that this could happen at their children's schools. 
     The most recent shooting, at Robb Elementary in Uvalde, reminded me more about the awful gun violence epidemic the United States faces. Robb Elementary School reminded me of Butler Elementary School. When I learned that the victims were in the 4th grade, I remembered my time in the 4th grade. I was fortunate enough to have spent 2nd, 3rd, and 4th grade outside of the United States in Germany. Not once did I ever undergo a lockdown drill. Because the act of an individual seeking to inflict pain on the most innocent members of society is not a common occurrence outside the borders of the United States. 
    For schools to reach their true full potential, they must be a place where all stakeholders have a peace of mind when it comes to their safety. It should be the responsibility of our elected officials to fulfill this basic premise. That doesn't mean, either "hardening" schools by improving fencing and adding resource officers, or implementing common-sense gun safety legislation. It means doing both, because if there is one thing that we learned from the pandemic, it is that a multi-layered approach is the best approach.
    As politicians lament the decline of the United States' credibility on the global stage, they often forget to ask themselves why? The United States has lost its credibility in part, because it is the wealthiest, most powerful country in the world, yet it is unable to provide parents of children the basic peace of mind that they will be safe as they pursue their education. It's time that this changes, because the costs of inaction are far too high. 
Leave a Comment
About the Contributor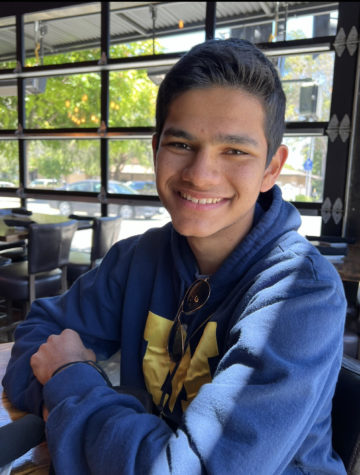 Melih Dookie, Reporter
Melih Cevik is a senior and in his second year with the Eagle Times.  He enjoys reading the news, following current events and watching college football....