The Yellow House Project
The fight against food stigma and diet culture
The Yellow House Project is a group nutrition practice and recovery community consisting of 5 dieticians and an occupational therapist working with all kinds of dietary issues but primarily eating disorders.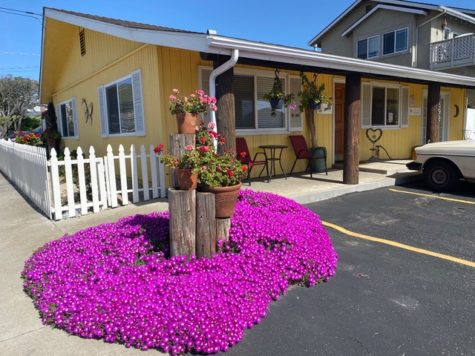 The founder of the Yellow House Project, Marlena Tanner, RDN, CEDRD-S is also an eating disorder specialist. Tanner had an individual private practice for about 10 years before expanding to a group practice and creating the Yellow House Project.
¨It was the increase in disordered eating and the increased need for care in our community that prompted me to hire other clinicians and supervise and train them. There simply weren't enough providers and then the pandemic made that even worse, as you can imagine." Tanner said. 
The Yellow House Project was always an ever-evolving Project for Tanner.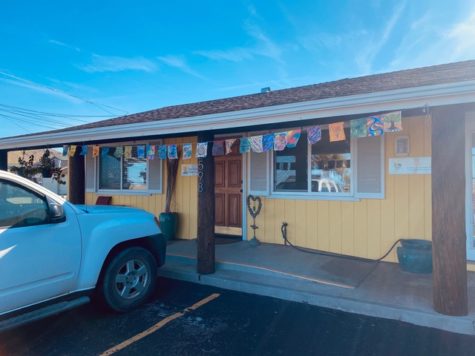 "I just always saved [the idea for a group practice] under The Yellow House Project. I couldn't think of any other name, so it was just my yellow house project, eventually, I thought I was going to have this yellow house and the group practice was this project that I was working on…when it was finally opening and you know, needed a name I was like, well, I'll just keep the Yellow House Project." Tanner said. "I've always liked yellow houses, so the house here in yellow is just a happy color and it's inviting to help with much of the grief and depression a lot of my clients deal with." 
For many of Tanners client's genetic or biological factors that contribute to disordered eating may be compounded with mental health issues such as anxiety, OCD, or depression, where a person might develop an eating disorder as a coping mechanism. 
 "We know that if you have eating disorders in your family or even disorders in your family that there's a higher risk of developing eating disorders. In fact, anorexia nervosa is highly genetic… There can also be environmental factors and other psychological factors like bullying and trauma that might happen in a person's environment, which can sort of trigger the beginning of disordered eating. I will say that is the case for a lot of people." Tanner said. "It's kind of a mix because we know that we've got tons of cultural pressures to look a certain way to be fit and healthy…we live in such an externalized culture of pressure and that can definitely create issues."
The Yellow House Project has always worked to change stigmas surrounding disordered eating. Often these perceptions of disordered eating center on emaciated bodies which is a great misunderstanding as "less than 6% of people with eating disorders are medically diagnosed as "underweight.".
"I think there's a lot of misunderstandings in terms of what kind of people develop eating disorders. We often still think of mainly young white females but the reality is that we have great diversity…so we have certainly all genders and honestly, all ages, I mean, I have clients who are kids from the age of six and as old as 73. So across the whole spectrum and people from different backgrounds, ethnicities, and races," Tanner said.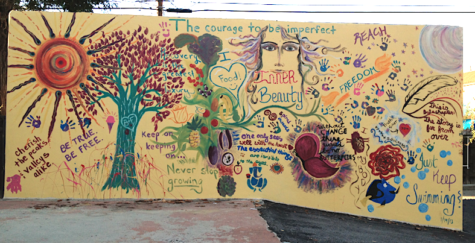 Understanding the realities of disordered eating is incredibly important to help support those who may struggle with eating disorders. For all clients at the Yellow House Project alleviating this struggle starts with self-acceptance and body neutrality. 
"A lot of what we say is that all bodies are good bodies, you know, and we want everyone to feel really included in that. Intuitive eating is definitely part of my goal for most clients to return to a state of intuitive eating, and the idea that kind of all foods fit," Tanner said. 
To ensure all feel welcome at the Yellow House Project there are many accommodations for all clients including those of larger size such as furniture to accommodate all bodies and ramp accessibility so no clients worry about fitting comfortably or fear that they might break something. Having such accommodations makes the Yellow House Project a better environment for all struggling with disordered eating. 
Brianna Loudermilk, RDN was the first dietician hired at the Yellow House Project. She has been working as a dietician since her certification in 2011 and had always wanted to be in the medical field. Her original aspirations to go into pediatric work changed later to dietetics due to personal issues she faced with disordered eating and food sensitivities to gluten. 
Previous to her work at the Yellow House Project Loudermilk had worked in private healthcare in an acute hospital's long-term care and recovery facility. She also worked at a drug abuse rehab facility and in another long-term care facility with Compass Health. 
Loudermilk's previous work experience has helped her grow compassion and understanding for people which she states, "a big part of the job is having compassion, having understanding and learning how to connect with different people."
The disordered eating she experienced is valuable in helping her connect with and work with preteen and teen clients with food allergies or disordered eating or those who need help with sports nutrition. 
"I think that because that's when my own disorder was at its peak it's an area that I'm really passionate about and find really relatable but also in working in a practice that I've expanded my bandwidth and I've had an opportunity to connect with a lot of people have a different sort of behaviors of all ages," Loudermilk said. "So I think it's just interesting because there are no clients who are exactly alike…my desire is to help people see food as good and as fuel."
As a mom of three Loudermilk hopes to work with pregnant women in the future. 
"I think I'd like to connect with more moms… I think that [working with pregnant women] can be something that… embraces the body image and change that goes with [pregnancy]." Loudermilk said. 
Another dietician at the Yellow House Project Cameron Jung, MS, RDN has been licensed as a dietician since 2006. Her interest in dietetics stems from her childhood. 
"I came from a family that had grocery stores in the Central Valley, all up and down the Central Valley… and as a child, I spent a lot of time in the grocery store…I noticed at a pretty young age that some foods were better for our health than other foods and I had family members who didn't really have good eating habits…they drank a lot of sodas, ate a lot of frozen foods, a lot of fried foods because they were working so long, really long days, like 12 hour days, so they would just eat what was convenient and easy" Jung said. "As a kid, I ate a lot of frozen food and also a lot of convenience foods and like sodas and things like that so as I got older, I wanted to learn more about healthy eating just for myself because I knew there was a better way to eat and feed myself." 
Jung went on to take a nutrition course at Cuesta College. She became fascinated by the purposes and the functions that food serves in the human body and would take more nutrition classes until transferring to the Cal Poly nutritional science program.
After becoming a dietician in 2006 Jung worked with the US federal Supplemental Nutrition Program for Women, Infants and Children or the WIC program as a dietician and nutritionist providing healthy food and information about healthy eating to indigenous groups. 
"I worked with two groups of indigenous people. I lived in American Samoa and worked with the Samoan population through the WIC program…and that's when I ended up working in Humboldt County for a year, and that's where I worked with the Native American tribes that are up in Humboldt," Jung said. 
Jung has used her previous experiences with the WIC Program in her current work at the Yellow House Project with clients that have immigrated to the US from other countries.
"I feel like I have a better understanding of where they came from and they pretty much encourage them to stick to their native foods as much as possible and carry on their culture," Jung said. "I very much understand that because my parents all come from different cultural backgrounds as well as economic backgrounds and religious backgrounds. So I really try to consider where the client is coming from and meet them versus giving dietary recommendations for a bunch of foods they never eat or never buy that kind of thing." 
For Jung, a lot of her work as a dietician is trying to help her clients understand that they need a certain amount of calories each day to support the physical needs of their bodies. 
¨It's important to consider and think about what the physical needs of our bodies are…feeding yourself well, is the first form of self-care," Jung said. "I think a lot of people eat without regard to what the food doing to their body, they just kind of eat based on preference and what they like what they can, access and easily get, but it's worth it to put, more thought and intention into what you're putting into your body.¨
Kelsey M Umansky RDN is the newest addition to the Yellow House Projects team of dieticians. Umansky has been working as a dietician for 5 years and joined the project 6 months ago. Her interest in dietetics stems from her family relationships and personal life. 
"My dad is a doctor so I grew up seeing the behind-the-scenes of a healthcare worker and although I definitely saw the challenges that come with this line of work I saw the fulfillment it could bring as well. I also started cooking with my mom at a younger age and loved making food and being creative in the kitchen." Umansky said.  
She started working in a clinical setting providing medical nutrition therapy in an inpatient setting and also worked at a hospital's outpatient cancer treatment center where she counseled cancer survivors and patients undergoing cancer treatment. After working there for 2 years, she started working for Cal Poly Campus Dining 2 years working with first-year students with various food allergies and dietary needs to help them navigate campus dining and develop meal plans. I also worked closely with the CalPoly foodservice team to conduct allergen training and food safety and sanitation in-services and audits.  
Her previous work experience has helped Umansky work with clients at the Yellow House Project.
"At the hospital, I learned how to understand and help treat various disease states and work closely with an interdisciplinary team. At the cancer center, I was able to develop counseling skills and learned how to work closely with patients to provide nutrition education and support during a very challenging time in their life. And my time at Cal Poly allowed me to enhance my knowledge of food allergies and become very familiar with Campus Dining offerings which helps me now when working with cal poly students." Umansky said. 
In her work at the Yellow House Project Umansky describes herself as an anti-diet dietician using her background in nutrition and dietetics through an intuitive eating framework to help clients reconnect with and make peace with food while educating them on food and nutrition. She works with a diverse group of clients, most of which are struggling with disordered eating patterns or diagnosed with eating disorders including anorexia nervosa, bulimia, binge eating disorder, or ARFID. 
"As an anti-diet dietitian, I also explore with my clients the havoc that restriction and diets wreak on the body both mentally and physically and counsel from a health at every size perspective," Umansky said. "I utilize my knowledge of nutrition to explore with my clients the history of their relationship with food so they can better understand where their belief systems came from and learn how to combat any harmful food rules that may have developed along the way. Through this, we work on making peace with all foods, reconnecting with their food preferences, and discovering the pleasure and satisfaction that food can bring when eating intuitively."
Umansky hopes to help as many people as she can heal their relationship with food and their bodies to fight back against the narrative diet culture has constructed around what a "healthy" or "beautiful" body is. Her goals for the future include going further in dietetics and receiving more certifications besides being a Registered Dietician and Nutritionist such as specializing and becoming a certified eating disorder counselor or a certified eating disorder dietitian. 
At the Yellow House Project, The COVID 19 pandemic contributed to many clients' unbalanced relationships with food. 
"During the pandemic, a lot of us felt really out of control. It was like what's happening, are we going to die? And are we going to go back to our normal life? Are we going to have an end to this shelter in place? There were so many unknowns and anxieties with not knowing what was coming next and was a very unsettling time" Tanner said.
Throughout the pandemic, many people attempted to mediate their anxieties by getting healthy or fit as the at-home workout business flourished. Others faced issues with food and couldn't understand how to feed themselves anymore. 
"I think it just showed how emotionally isolated people were during something that was very unprecedented and very unexpected…our relationship to food often reflects our way of living and being at the time," Tenner said. "This was the first time ever that I that there were literally no beds available for people that needed them in the hospital… that was definitely very real at all eating disorder treatment centers. the tremendous increase in need. people were waiting months just to get into treatment, and even individual outpatient providers were all full. So I will say, the worst I've ever seen."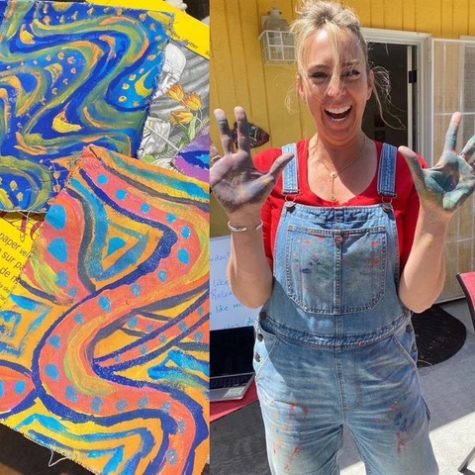 The Yellow House Project is working to ensure that all needs are met in the future for those in need of help with disordered eating in SLO County. Part of this calls for change in the way disordered eating and treatment are viewed. 
"I feel like culturally, we all need to be better about how we treat each other and I think that we have to be aware of our own internal bias in terms of what we say and fatphobia," Tanner said.
For more information about the Yellow House Project visit their website.
https://www.marlenatanner.com/
Visit Marlena's blog to get a better understanding of disordered eating and stigmas.
https://www.marlenatanner.com/blog