Student opinions on closed campus bathrooms
Starting at the beginning of this year at Arroyo Grande High School, there has been a notable shift in the level of activity monitoring and authoritative presence, especially in the women's bathrooms. The longer lines plaguing these parts of campus can be attributed to the largest bathroom, located in Eagle Hall, being locked throughout the day.
Noelle Salas ('23), believes that this new normal isn't all that bad.
"I was there when [a bunch of girls vaping] got caught … that was the first day they weren't monitoring the bathrooms," Salas said. "It's one of those privilege things, if you're not gonna use the bathroom for what it is, then bathroom privileges get revoked."
On the other hand, Gina LaBrie ('23)  has a different idea of what is fair.
"It's not like all the girls are vaping, it's not that big of a problem. It's a problem on an individual basis," LaBrie said. "If these kids are vaping in the bathroom then you should discipline them, and not think the bathroom is a problem."
Many students have taken issue with the closure of the girls' bathroom because of the perceived lack of discipline and authority bestowed upon the men's restrooms Olivia Heyde ('23), is disappointed by this inequitable treatment.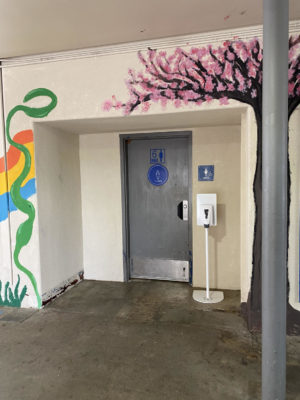 "It seems unfair how the boys' restrooms aren't as monitored as the girls' restrooms. I never see staff telling them to stand outside and wait," Heyde said. "The boys [restroom] in Senior Hall is open and the girls' one is closed, which I find to be extremely unfair."
Alyssa LaBrado, a counselor at AGHS, says that this arrangement is fair and that the bathroom monitoring applies to everyone.
"Both female and male restrooms are monitored at break and lunch and throughout the day," LaBrado said. "We have campus security officers who check bathrooms periodically throughout each period… unfortunately, this is the result of an increase in negative activities in the bathrooms. In order to keep our campus and students safe, we close certain bathrooms at break and lunch so that the ones that are open can be easily monitored by staff."
While bathroom closure isn't ideal for students and staff around campus, it is clear that bathroom etiquette and administrator responses must change to optimize time and efficiency.
Leave a Comment
About the Contributor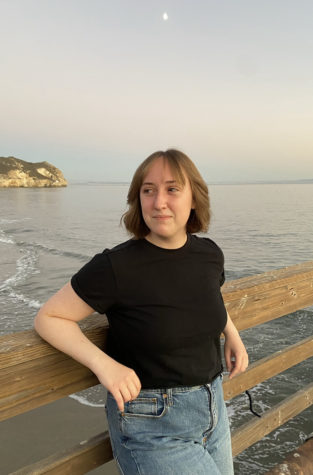 Grace LeVeque, Reporter
Grace LeVeque is a senior at Arroyo Grande High School, and she's ready for her second year in Newspaper. She loves listening to music, reading books,...