Homecoming Week 2022: Just Dance Like the 2000's
AGHS will be having its annual Homecoming Adventure hosted by the Link Crew and AIM leadership classes on October 22, 2022. There are going to be many changes being made to the dance's organization due to the lack of COVID-19 restrictions this year. Last year, the dance had a limited number of attendees and needed to be held outside for the safety of the students.
This year, students without activity bans will have the opportunity to attend the dance as well as have the option of bringing guests from other schools by filling out the proper paperwork. Tickets are available for purchase online at the AGHS Student Webstore or in-person at the Student Business Office. Tickets cost $20 with an ASB discount and $25 without. Guest contracts are due by Thursday, October 19 and student activity contracts are due by October 20 at 4 pm. The dance starts at 7 PM and all students planning to attend must arrive by 8:30 PM. The dance ends at 10:30 PM.
Leading up to the dance is Homecoming spirit week. The week will be filled with dress-up days and lunchtime activities. Monday is High School Musical-themed, so students should wear a jersey and the lunchtime activity will be 2000s-themed crafts. Tuesday is Adam Sandler day, so dress like a slob and play Knockout on the basketball court at lunch. Wednesday is pink out for Mean Girls, and at lunch, there will be Burn the Burn Book where you can write compliments to send to your friends. Thursday is Country vs Country Club for Hannah Montana, and there will be line dancing at lunch. Friday is the final day of Homecoming week so there will be a rally held in the gym after second period. The theme is blackout for the varsity football game against Santa Ynez and the lunchtime activity is Zorb Soccer.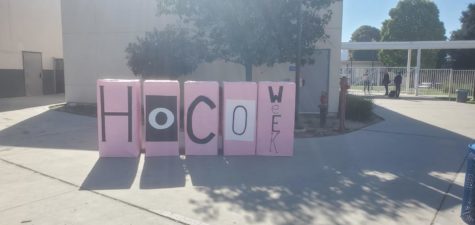 There will be many fun activities at the dance to partake in. Link Crew is running different rooms including the video game, lounge, buffet, and casino rooms, as well as a photo booth. The video game room will have Mario Kart and Just Dance available for students to play. The Buffett room will have 2000s-themed desserts and drinks. The photo booth will be Angry Birds and Mean Girls themed. Teachers will be working in the casino room dealing cards for the games, and the lounge will offer coffee and karaoke. 
AIM will have smores available for students to make as well as movies for the students to watch. These movies include 13 Going On 30 and Mean Girls. They will be running pizza and water stations as well as the shoe and coat check room. The dance portion is being held in the MPR, and there will be a DJ this year. 
Have fun at Homecoming, Eagles!
Leave a Comment
About the Contributor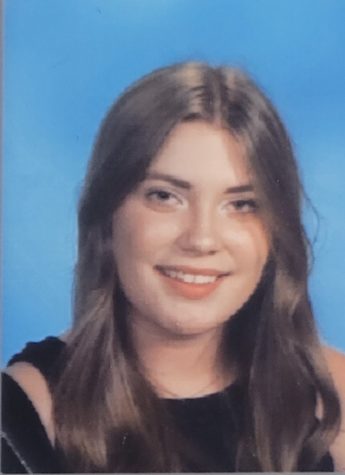 Layla Wallace, Reporter
Layla Wallace is a senior at Arroyo Grande High School. Outside of school she enjoys reading, watching Disney movies, going to Raising Cane's, and taste...