Club Fair Beat
All is fair in clubs and more
A large portion of AGHS students do not participate in the clubs available on campus. Many have apprehensions about joining a club or are not well-informed enough to feel confident to join one. A majority simply do not understand or believe in the benefits of joining a club. 
Lack of student participation on campus is one of the primary reasons why the annual AGHS Club Fair is so important, to spread awareness and facilitate greater student involvement. Clubs offer an opportunity to get involved and become a part of a strong community. 
This year's turnout was quite large for both the club organizers and the attendees. There were 24 clubs represented this year out of the 39 listed on the AGHS website. Curious students from all grade levels filled the quad looking to see what clubs had to offer. The candy each booth threw out to garner attention didn't hurt attendance. 
Each club had various ways of advertising itself, but the general process included giving information about what day they meet, how often, what time, and a short brief on what the club is about.
"
"Colleges love when students are involved in more than just academics. Sometimes students do not know what's out there and don't get involved" "
— Gail Varvel
The Environmental Club, for example, led by Club President Talia Conn and advisor Katie Boos, informed students about the club's goals for the year. 
"We meet every Friday at lunch (in room 707). Right now we're talking about getting to recycle," Conn said. "In November we're going to be planting trees… we do a lot of things and get community service hours."
Some clubs reported being stressed to present themselves to the rest of the campus but overall found the club fair to be a worthwhile success.  High participation from AVID students contributed to the success.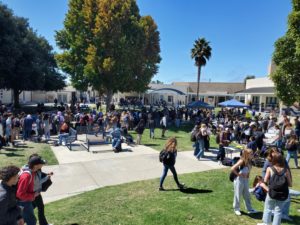 The AVID program, taught by Gail Varvel and Morgan Conrad, requires their AVID students to attend the AGHS club fair and explore the clubs. AVID is a program available to students on campus whose parents did not attend college but who wish to attend college themselves. 
"Colleges love when students are involved in more than just academics. Sometimes students do not know what's out there and don't get involved," Varvel said. 
AVID students are required to visit at least four clubs and learn about them and what they do. They are strongly encouraged, but not required to attend these clubs after they have signed up. 
AVID students prove their attendance at the club fair by having a small sheet of paper in which they fill out what clubs they attended and have the club president's signature. This makes it easy for those who host the club fair to see who is there for the fair and who is there for the assignment. However, just because an AVID student attends as an assignment does not mean they do not go on to attend and enjoy the clubs offered. 
"50% of [AVID students] actually join clubs and actually get something out of it," Varvel said.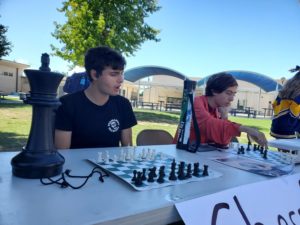 Varvel is herself an advisor for the AGHS R.I.D.E.R. Club which is led by Club President Junior Anisah Ahmadi bimonthly in room 303 on Tuesdays and Thursdays. The club intends to reinforce the core values of the school. 
"[Club members] are going to kind of survey kids. They want teachers to follow these core values just as much as students and then they're just gonna kind of do ways of promoting it around campus like a slight reminder," Varvel said. 
The club wants students to remember that the Eagle Expectations are not just a one-time thing and equity will improve campus morale. 
Conrad also advises a club of her own. The Hispanos Unidos club meets in room 209 on Wednesdays to "unite Hispanics and non-Hispanic students to provide representation and culture awareness."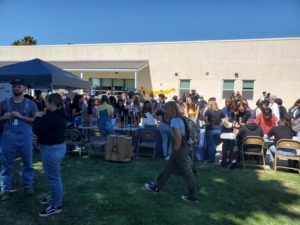 "Truly, AVID does a lot of things on this campus and are big leaders," Varvel said. 
AVID is a long-lasting program that has a reputation for knowing what is best for its students. The significance AVID attributes to joining a club on campus reinforce a club's benefits in school. 
The club fair is a large school event that stresses the care and effort put into the clubs at AGHS. It is an important day for many people who have picked up a club they have become invested in. Clubs are a great low-pressure opportunity that anyone can easily partake in, whether the plan is to create a club of their own or just to check one out. 
Leave a Comment
About the Contributor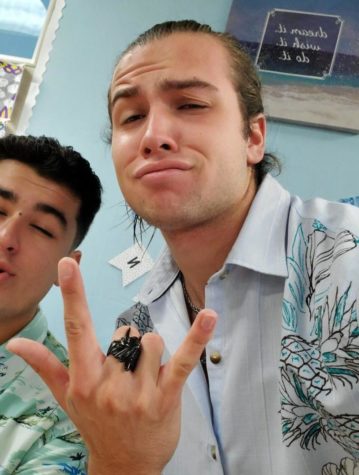 Ethan Weller, Reporter
Ethan Weller is a Senior and first-year newspaper student. He enjoys drawing, creative writing, and music. He is also an avid dog lover and quite regrettably...