Inflation Nation: Housing Hardship
Real Estate Developer Nick Tompkins and 5CHC Director Janna Nichols on the high cost of housing.
Inflation and the rising cost of living across the country is of concern to many, especially on the Central Coast, where many families' largest expense is housing. As a result, homeownership, once a staple of the American dream, has begun to drop for the first time. 
In addition, finding affordable rent has also become more difficult in San Luis Obispo County, over 50% of renters are considered rent burdened, increasing their likelihood of entering homelessness. 
Real Estate Developer Nick Tompkins and his son Paul seek to make  homeownership attainable for those on the Central Coast. 
Additionally, 5 Cities Homeless Coalition (5CHC) Director Jana Nichols spotlights their upcoming Cabins for Change project. 
"
Since our beginning, our trajectory [for the demand of our services] has been like a 747 taking off,"
— Jana Nichols
For Nick Tompkins, what had initially been a side passion morphed into a career. Tompkins originally founded a packaging produce company but soon moved into real estate. As manager of NKT Development, Tompkins' company portfolio includes a list of notable local projects ranging from the buildings that house Rooster Creek Tavern, Mason Bar and Kitchen, and Jaffa Cafe to the corporate headquarters of Mindbody. He was also responsible for the Enos Ranch Development in Santa Maria. Tompkins also serves as a board member of People's Self-Help Housing, a nonprofit affordable housing organization.  
Janna Nichols is the executive director of the 5CHC, an organization that follows the housing-first approach to homelessness. 
Nichols characterizes the demand for the services of the 5CHC as dramatic. 
"Since our beginning, our trajectory [for the demand of our services] has been like a 747 taking off," Nichols said.
She attributed numerous factors to higher housing costs on the central coast, including rents increasing after the pandemic, a low vacancy rate, and a lack of development. 
"There are a variety of issues that have driven up the cost of housing," Tompkins said. He went on to cite construction costs and regulations, but also noted that the demand for housing is simply larger than the available supply.
"We live in a beautiful area and people want to move here," Tompkins said.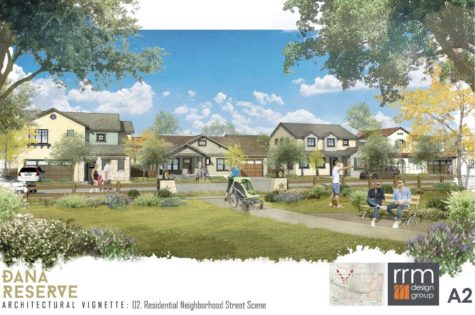 His son, Paul Tompkins, who is the COO at NKT Development knows about the housing crisis on a personal level. He asked 30 of his closest friends from childhood if they would like to live on the Central Coast if they could. 27 replied yes, but only 3 currently do. 
Paul says this is in part because of high housing costs and that there is a "missing middle" type of housing. Currently on the Central Coast, there is a lack of housing for sale that would be in reach for teachers, firefighters, and younger professionals starting their careers.  
Creating housing for the "missing middle" inspired Nick Tompkins to propose the Dana Reserve. 
"Our goal was to by design come up with a means to have ⅔ of the homes fit the missing middle," Tompkins said. 
He added that the housing is meant to meet the market needs, with proposals ranging from a partnership with People's Self-Help Housing for affordable housing to neighborhoods with larger sized lots. 
In addition to the 1,289 housing units that are proposed, Tompkins says that the Dana Reserve will seek to create a sense of community within the 200 acres where it will be situated. He cited the 7 ½ miles of trails, 9 different parks as well as the proposed village commercial area complete with a hotel, grocery store, and gathering space. 
"This is meant to fit in Nipomo, in a way that respects Nipomo's history and meets the desires [of the community]," Tompkins said. 
While the proposal has garnered some criticism from residents concerned about environmental and infrastructure impacts, Tompkins hopes that increased education and outreach will help. He noted that they have held over 60 neighborhood outreach events, and are working on educating the public about the extensive conservation efforts they will undertake.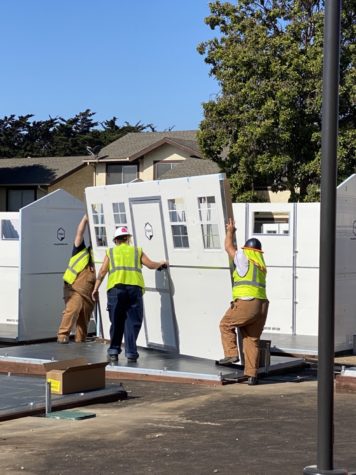 At the same time, the 5CHC is actively working to help those that are currently unhoused transition into permanent housing. They hope their new Cabins for Change Housing Project will help them achieve this objective. According to Nichols, the project will seek to help 20 individuals move from homelessness into permanent housing with a 90-180 day timeline. Located on the county site in Grover Beach, this project is a non-congregate shelter. Each individual will be in their own cabin, as opposed to all being under one roof. The 5CHC hopes to open its shelter by fall this year.
This provides benefits over the traditional shelter model. 
"People have their own space… their dignity… and people will be able to bring in their pet," Nichols said. This new shelter model enables a sense of safety at a time when many would feel at their most vulnerable. 
"
More discussion about affordable housing matters "
— Nick Tompkins
Nichols emphasized that while the project is on land owned by the county, the 5CHC worked with others including the city of Grover Beach. 
"It's a community collaboration… we are hoping to engage community members once we get the project running," Nichols said.
The project construction was funded by the Cares Act and the continuation of the operation will be funded in part by the American Rescue Plan. 
Overall, both Tompkins and Nichols agree that the affordable housing issue on the Central Coast is urgent to address. 
"More discussion about affordable housing matters," Tompkins said 
He added that he hopes that this will help find solutions to the complex and wide-reaching problem that the affordable housing crisis is. 
Nichols believes that the adverse consequence of a lack of affordable housing, homelessness is something that cannot be addressed by one individual or solution. 
"The breadth and complexity of homelessness is something that we have to address as a community."
Leave a Comment
About the Contributor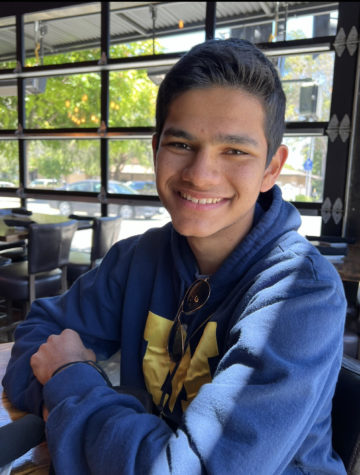 Melih Dookie, Reporter
Melih Cevik is a senior and in his second year with the Eagle Times.  He enjoys reading the news, following current events and watching college football....