AGHS has an angel on campus
Katie Boos rescues animals in need.
Approximately 6.3 million companion animals enter U.S. animal shelters nationwide every year according to the American Society for the Prevention of Cruelty to Animals (ASPCA). As hard as shelters and humane societies try, they can't help the millions of stray animals who roam the streets or are stuck in unhealthy environments. 
The overflow of animals in need makes the work of volunteers like Arroyo Grande High School chemistry teacher Katie Boos so important by stepping in and aiding shelters and humane societies. 
Boos, known around campus for her empathetic heart and soft spot for animals, has worked at Arroyo Grande High School for the past 6 years, and has always kept her classroom open for any hurt or endangered animals students find. Taking care of animals comes naturally to Boos as both her husband and her father are vetranairans.
"I've just always grown up around animals and really liked them," Boos said. 
There are always animals in need of help and a safe place, and luckily, Boos is that safe place. From a young age Boos showed this; at just 8 years old she saved a hurt blue jay she discovered while camping with her family. 
"And here I am, eight years old, and chopping up worms and ramen for this bird," Boos said.
Animals of all kinds are put in dangerous and harmful situations each day and are often looked over by those who come across them. That's why humane organizations and no-kill shelters like Santa Barbara Humane Society (SBHS) are so important to Boos.
Santa Barbara Humane is a no kill, non-profit shelter and campus located in both Santa Maria and Santa Barbara. They dedicate themselves to the wellbeing of animals and have done so since 1887. The ASPCA states on their website that "approximately 920,000 animals are euthanized in U.S. shelters every year," but SBHS has taken a stand against these killings. 
The SBHS website states that "dogs and cats can wait as long as needed to find their forever homes with no danger of euthanasia."
Many animals have found shelter with Boos, but she is especially sentimental about one animal in particular that had the biggest impact.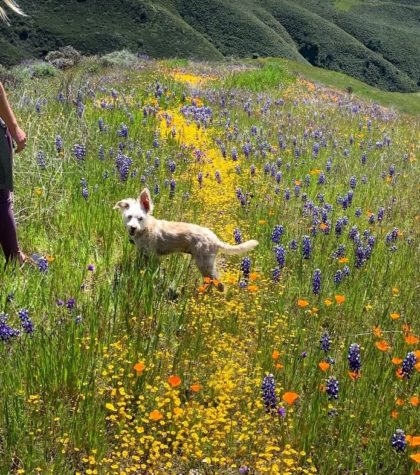 During Boos' first year teaching, her students brought in a puppy in rough condition, with matted fur and gum stuck in his hair. Boos took home the dog, where Boos and her husband loved and cherished him for years, naming him "Tulow." Despite the love and affection they granted Tulow, he was diagnosed with a rare form of cancer at the beginning of Summer 2022. Vets had told Boos and her husband that Tulow was only supposed to live a couple of weeks after that, but Tulow pushed through.. 
"He was only supposed to last two weeks, and he lasted like the whole summer….until the first day of school, and it felt like he knew he could let go after that," Boos said. 
Boos currently owns a variety of animals her and her husband love greatly, and continue to go above and beyond to ensure the safety of so many animals. If you are interested in adopting an animal, donating, or volunteering, please look to the Santa Barbara Humane website.
Leave a Comment
About the Contributor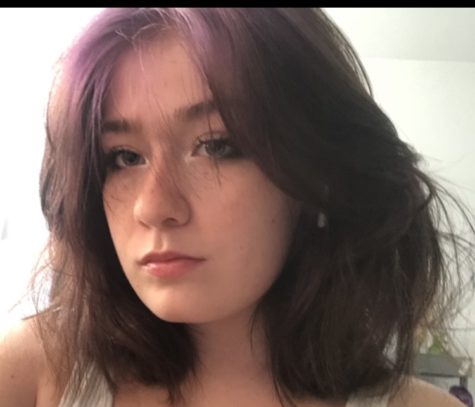 Beth Dowdy, Reporter
Beth Dowdy is a junior in her first year at AGHS. She enjoys going to the beach, Coldplay, movie production, Beluga whales, and writing poetry.