Living with a teacher : Mizuki Nakamura and Stoddard's experiences
Mizuki Nakamura ('23) is the first foreign exchange student AGHS government teacher Jason Stoddard has housed. Since Nakamura's arrival to the Central Coast on August 6 from Japan, Stoddard has undergone an entirely new cultural experience. 
Exposure to new cultures can often prove to be a welcome challenge.
"Learning the cultural differences, and making sure that we're not doing something that would be insulting to her and her culture [is important to us], and trying to teach her the same things here," Stoddard said.
Such a drastic change in living circumstances for both of them has generated more issues than cultural differences, with talking starting out as a slight problem. Time spent together has helped them overcome those communication issues. 
"[Mizuki was] very quiet at home for a while, and it took her a bit to open up, now though, that has changed," Stoddard said. "We have a lot of conversations and stuff like that."
 More conversations allow both of them to be more comfortable with each other, and they have gotten to know one another much better. 
"It's funny hearing and talking about all the differences between Japanese lifestyles and American lifestyles. That's been one of the biggest eye-opening things, for me at least as a host-parent and as a teacher," Stoddard said. 
Nakamura has grown much more talkative and comfortable with Stoddard and his wife.
"[Stoddard] always makes me happy, and makes me laugh all the time… and his wife is also nice. They don't have children, but I usually don't feel uncomfortable because (they are) always nice to me and care for me," Nakamura said. 
Some things we see in everyday life can go unnoticed, but when mentioned you almost can't stop paying attention to it. Central Coast residents drive by landmarks every day.  The hills, the ocean, the pink of Madonna Inn; people often take the beauty and kitsch of these elements for granted.  
"All the little things that you and I see every single day are new and exciting to her, so it makes it new and exciting again to me in a way," Stoddard said.
Nakamura has noticed one of these aspects.
"In America, so many people like coconuts, like coconut water and ice cream," she said.
Stoddard's positive experiences with Nakamura so far this year have already led him and his wife to make future plans.
"We are considering (housing) another student next year or the following year, as far as my wife and I, we feel that things have been going very well, and we have thoroughly enjoyed having an exchange student, I would only hope that Mizuki, our exchange student would agree that she's enjoying it too."
Leave a Comment
About the Contributor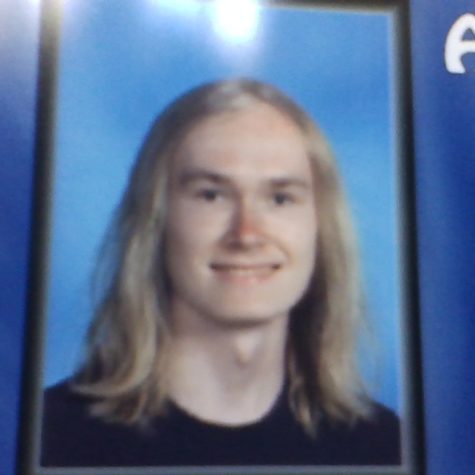 Darren Langstaff, Reporter
Darren Langstaff is a senior at Arroyo Grande High School. He enjoys listening to a lot of music, reading fantasies, and writing fictional stories every...