High School Graduation: What our seniors are doing to prepare
On June 8, the Arroyo Grande High School senior class of 2023 will be experiencing one of the most pivotal moments in their life: high school graduation. With this upcoming event, there is much to prepare. Here is an outline of events, experiences, and advice:
Most college application windows open online in August and October and close in late November, at this time of the year, this is the main priority for college-bound seniors. 
Seniors are currently driving to finish their CSU and UC applications, as the window closes on Nov 30.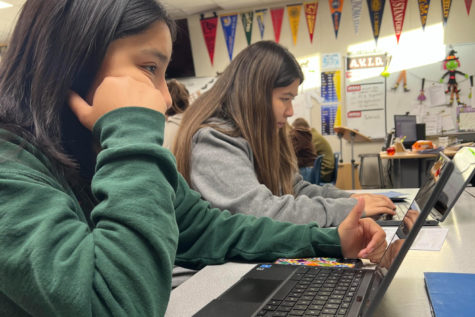 Here are the websites where seniors are submitting their applications: 
Applying to colleges is a time-consuming process. "You need to take your time, in one thing, and actually read all the wording/questions," Edith Rodriguez ('23) said. 
There are numerous resources to assist with the college application process. One of those resources is Brianna Boyd-Dotson, AGHS' College and Career Center technician. 
Boyd-Dotson has worked at the AGHS Career Center for the past two years. She has shared that as AGHS alumni, her experience of high school wasn't completely flawless. With a lack of resources (such as a career center) and the availability of counselors, she did not feel adequately prepared for what was to come after high school. Finding motivation within this, Boyd-Dotson wants to do her part of bringing improvement to our campus by providing resources and preparing students for life post-high school. 
"We didn't have a career center and I don't think our counselors were as available as our counselors are to students… back then. I didn't know what I was doing." Boyd-Dotson said. 
Through experience, Boyd-Dotson has noticed a common obstacle seniors run into while completing college applications; procrastination. 
 "I think if they can get started early on and…not rush through [college applications], take their time, and don't procrastinate on [them], then I think it will be a lot less stressful," Boyd-Dotson said. 
Applications are only one aspect of the list of things seniors must do to prepare for college. After finishing their college applications, seniors will begin to focus on scholarships and financial aid. 
There are many resources available to students as far as funding for college. A large sum of financial aid comes from students filling out their FAFSA. FAFSA is the Free Application For Student Aid, something that starting this year, all prospective college students in California are required to fill out. Students can get assistance with this application at the College and Career Center's "Cash for College" nights, which are held three times a year. Upcoming Cash for College Nights are on Nov. 16 and Feb. 8. 
In addition to FAFSA, seniors can work towards collecting aid from scholarships. Scholarships are available and posted throughout the year but are mainly focused on and celebrated towards the end of the year, as this is when donors will often select the recipients.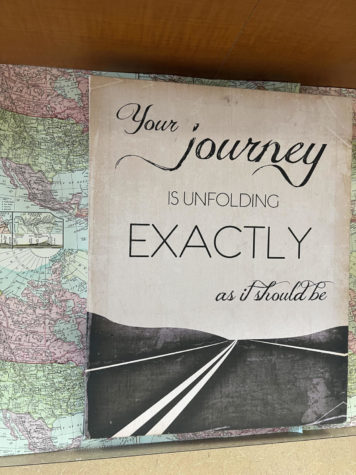 But not everybody goes to college, and the AGHS Career Center also offers students opportunities to explore other paths, such as trade schools or military careers.  
Boyd-Dotson plans on getting industry workers to give presentations during the year's second half after seniors have gotten through their applications.
 "This year… I'm going to try to get some industry people… to come in and talk that second part of the year. More career-focused.. maybe the trades to come in and talk the second part of the year, because not everybody is going to go to college and that's okay. So there might be a trade that they're interested in or just learn about different areas and lines of work they can do." Boyd-Dotson said. 
Whether it's College or Career focused, the senior class of 2023 is working diligently to pave the way for the road they take after high school. With their individual efforts and the efforts of the group of resources available to them, they will soon take on the world of colleges and careers. 
Leave a Comment
About the Contributor
Dakota Clark, Reporter
Dakota Clark is a junior. Her Starbucks order is an iced chai (with oat milk). She enjoys listening to Taylor Swift and getting free dinner rolls at fancy...