What's your favorite grade?
From preschool and kindergarten to the elementary grades. Middle school previews the high school experience. Most students are familiar with this pathway through their first-hand experience, and by the time they graduate, students will have spent at least 12 years within the education system. 
Depending on their experiences and interests and personalities, students' answers to the question of what their favorite year was will vary.  Looking back at their educational career, High School students believed that their best year occurred in high school. 
Kannon (Robert) Beckley ('24) enjoys being an upperclassman.  
"I'm used to high school now and being able to go off campus is fun and a nice thing our school does," Beckley said. 
Beckley said his favorite year has been this year, his junior year.
 "I know the year isn't over but its been a lot of fun."
Tristian Newman ('23) believes his final year will be his best year. 
"I'm excited to be a senior and get out of school. I'm not a big fan of school so getting out of here would be a blessing," Newman said. 
Torry Herlihy ('24) looks forward to completing high school. 
"I look forward to Senior year and just the experience of my last year of high school," Herlihy said. 
Mr. Tuller, the personal finance teacher at AGHS had his own opinion on his favorite year of education as well. 
"My senior year was my favorite year probably because it's the year I remember the most," Tuller said.
Leave a Comment
About the Contributor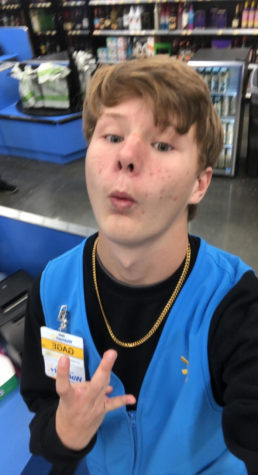 Gage White, Reporter
Gage White is a junior at AGHS. He likes to hang out with family and friends, play video games and play tennis.