Matt Quijano and His Life Saving Pathway
Matt Quijano is the Athletic Trainer and Patient Care Pathway instructor at Arroyo Grande High School. This is his 10th year teaching this particular pathway. During his first year at AGHS, students came to him and asked if he would be willing to bring back and teach the Sports Medicine class that the school had offered previously.
"They had talked to the admin, and I started teaching it," Quijano said.
The Patient Care pathway consists of two different courses: Intermediate and Advanced Patient Care, previously known as Introduction to Medicine and Sports Medicine. Intermediate Patient Care is dual-enrolled with Cuesta College's nursing program and Advanced Patient Care is dual-enrolled with Cuesta's kinesiology department. Intermediate Patient care focuses on the different body systems and how they all function together while the advanced class focuses on the body in a more "joint by joint" fashion, as well as discusses more injuries and what happens to the body during sports.
"For the [Advanced Patient Care] course, my favorite unit to teach is the head unit, and for Intermediate Patient Care my favorite unit is the digestive system," Quijano said.
This pathway is known for being very hands-on and helping students gain an understanding of what real-life situations may look like if they choose to pursue a career in the medical field. The COVID-19 pandemic changed the dynamic of some of the units in the pathway and became harder to teach. 
"Not necessarily due to distance, but the immune system was a lot harder [to teach] because [students] came out with a lot more specific questions to COVID that we didn't have the answers to yet," Quijano said. "Every unit in the Advanced Patient Care class was a lot harder because we couldn't be hands on and that's largely how that class is."
Now that school is back in person, Quijano has been able to create more opportunities for his students to further integrate themselves into the medical field. This year he was able to schedule an emergency helicopter landing demonstration for his students.
"So the whole concept was to show kids different career paths that may not directly be seen in the class. So we talked about nursing and being a physician but most people don't realize that on those helicopters are nurses, EMTs, and paramedics. It was very useful and very beneficial to a lot of students to be exposed to different pathways and go 'Oh, okay, yeah, I can do that.' or 'Hey, that looks interesting, let's do that,'" Quijano said. "Next year, we're going to modify a little bit so they're going to do more demos versus [the students] just watching the helicopters land. The CHP helicopter has offered to do a repelling demonstration. The sheriffs themselves have offered to do bite demonstrations with the dogs and detection demonstrations with the dogs, and hopefully next year, we'll get the ambulance to stay longer because this year they got called out on an emergency pretty quick."
In the Intermediate Patient Care class students have the opportunity to gain both CPR and First Aid Certifications.
"I really enjoyed the First Aid unit, [it was] very informative and I've actually used some of the things that we learned at home," Ryley Reynolds ('23) said. This was the case for many students in that class. 
"I honestly think that [Intermediate Patient Care] is just a good class to take in general because it goes over just basic first aid and health knowledge that everyone should know," Ruby Sheller ('23) said. Other students decided to take the pathway because they have intentions of entering the medical field.
"I took [Intermediate Patient Care] because I want to be a surgeon and I thought it would be fun," Vincenzo Di Carlo, former foreign exchange student at AGHS, said. Completing this pathway has helped many students go on to lead successful careers in the medical field.
"I have a few kids in Med school. A few kids who are certified athletic trainers, a couple of nurses, and a couple of EMTs," Quijano said. "So far, I think [the highlight of my teaching career] would just be having kids continue to go have success after high school, and a lot of them have come back and said 'your class really helped me in college to get where I wanted to go."
For students intending to take the pathway in the future, Quijano wants students to be aware of the fact that it is different from other classes they may have taken.
"It is a completely different style of class. It's a college class, So I give [students] information, and then [they] take that information and apply it in different scenarios and situations. So it's a different style of class that is challenging for a lot of students," Quijano said.
Through taking this pathway, many students aspiring to have a career in the medical field have found success and are now professionals in the field.
Leave a Comment
About the Contributor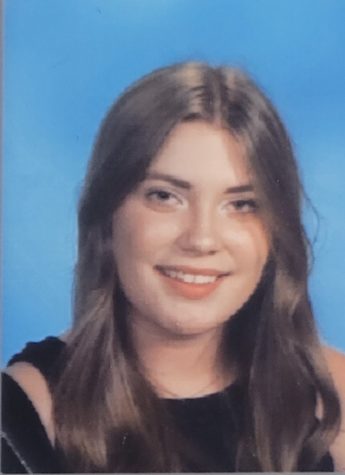 Layla Wallace, Reporter
Layla Wallace is a senior at Arroyo Grande High School. Outside of school she enjoys reading, watching Disney movies, going to Raising Cane's, and taste...