Inflation Nation: Student Spending
Across the nation, rising costs for goods and services continue to squeeze families' budgets. Combating inflation and reducing rising costs are continuously ranked as the issue most important to adults. However, adults are not the only ones impacted, as students and their spending habits face challenges. From gasoline for transportation to lunch and eating out, students are seeking to adapt to rising costs for their essentials. 
One of the most identifiable areas of price increases is at the pump. Students with gasoline powered vehicles, especially those with low mileage are feeling the pinch at the pump. Garrett Lehman ('23) is one student who has had to adjust spending habits in accordance with gas prices. Lehman drives a 2003 Chevy Silverado, which gets approximately 10 miles per gallon, a number far below the national average. 
According to Lehman, "[Gas] has been expensive for about a year now, the highest it got was about $7 a gallon, now it's about $5." 
Even with the drop from the peak prices he experienced over the summer, Lehman has had to redirect funds that might have been spent on other things toward gas. 
"I've had to cut back on traveling, I don't go out to as many places because once I made it, I wouldn't have as much money to spend," Lehman said.  
Gas prices have also impacted Eduardo Arevalo ('23). Though he has also noted that they have decreased from their peak in the summer, Arevalo says that they are still more expensive than when he began to drive. 
Arevalo has redirected money from one area, in particular, to fill up the tank; eating out.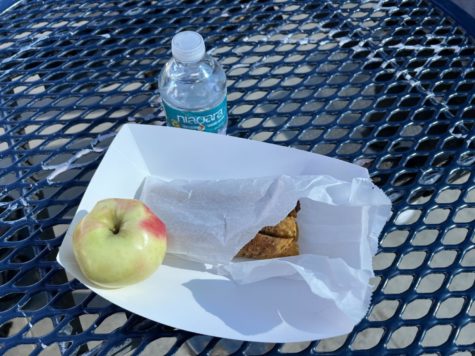 "I try to save money by not eating out as much because Instead of eating out, I'd rather save that money for gas," Arevalo said. 
  Other students also see eating out as a nonessential that they are willing to cut back on, including Ella Janzen ('23), who has found a viable alternative.
"I used to go to McDonald's, eat out at Chipotle, or buy a drink at Starbucks, but [their prices] have all gone up," Janzen said. She added that instead, "I eat the school lunch because it's free." 
Free school meals had been traditionally limited to low-income students, however, throughout the pandemic the federal government had expanded the program, providing states with resources to distribute free meals to all students. While families across the country have struggled after the federal universal school lunch program expired at the beginning of the school year, numerous states including California have continued the program on their own. On a daily basis, Lucia Mar distributes thousands of meals to its student population.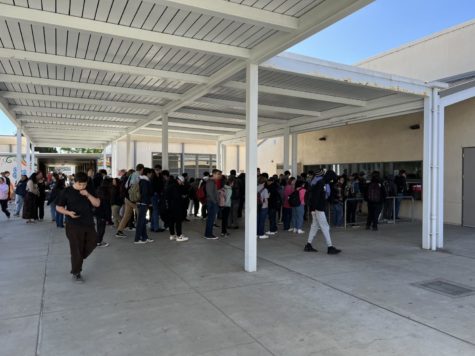 While prices on certain commodities are beginning to decline, students will for the foreseeable future continue to mitigate the impacts, seeking both traditional and alternative solutions to saving money.
Leave a Comment