Ranking 2023 Music Festivals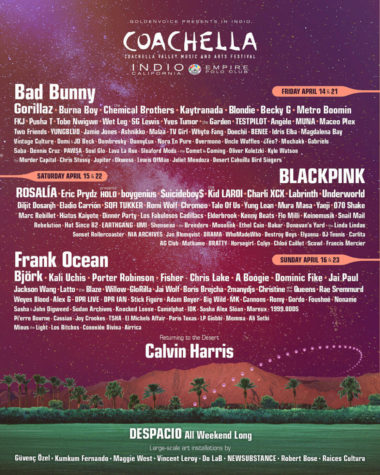 Coachella
Indio, California
Date: Weekend 1: April 14, 15, 16 Weekend 2: April 21, 22, 23
Rating: 3/10
My Top Artists: $uicideboy$, Dominic Fike, Metro Boomin, Frank Ocean, YUNGBLUD
This year Coachella's lineup is surprisingly disappointing. I'd say in the past there has generally been something for everyone within this festival's lineup, but this year, even I struggled to pick my top five artists. Given that I had to pick YUNGBLUD as one of my top artists… says a lot. The lack of well-renowned artists may have an association with the fact that Coachella is no longer as high-profile as it used to be, as fewer celebrities are attending and more of the general public is purchasing tickets.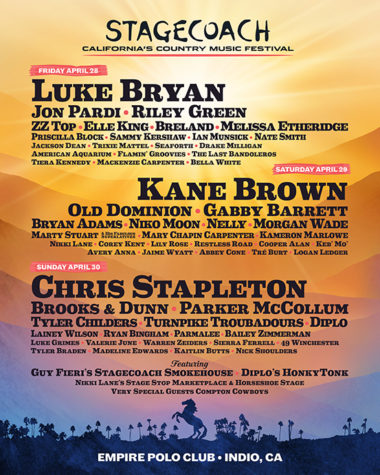 Stagecoach
Indio, California
Date: April 28-30
Rating: 5/10
My Top Artists: Luke Bryan, Lainey Wilson, Jon Pardi, Parker McCollum, Nelly
While this lineup is an improvement from Coachella, it is still quite underwhelming. As one of the most well-known music festivals, you would expect them to have a stronger and more compelling lineup. Stagecoach is also known as a country music festival, but many of the artists in this year's lineup could hardly be considered country. Artists like Kane Brown and Nelly should not be among the biggest names present in their lineup. Having a few songs with Florida Georgia Line does not make you country.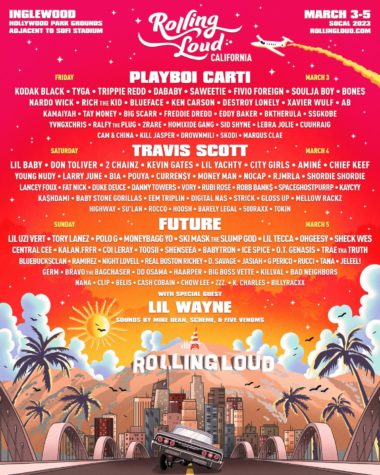 Rolling Loud
Inglewood, California
Date: March 3-5
Rating: 8/10
My Top Artists: Trippie Redd, City Girls, Chief Keef, Lil Wayne, Lil Uzi Vert
This year, Rolling Loud made some bold decisions in who they chose to headline and play their festival. Headlining day two is Travis Scott, an interesting choice, considering the still prevalent Astroworld Festival 2021 controversy where 10 fans were trampled and killed. Tory Lanez will be performing day three which is another decision that I strongly disagree with considering how in December 2022 he was found guilty on three charges related to shooting Megan Thee Stallion in 2020. Besides these two choices, this festival sports a strong lineup that I am sure any rap fan will enjoy.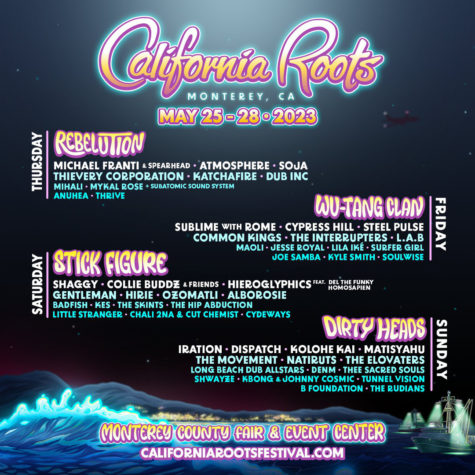 Cali Roots 
Monterey, California
Date: May 25-28
Rating: 9/10
My Top Artists: Sublime with Rome, Wu-Tang Clan, Soja, Rebelution, Stick Figure
So far this year, the Cali Roots music festival has already presented quite an impressive lineup even though they have yet to release a few of the headliners. This lineup consists of many well-known, upbeat, and fun artists that fit the vibe of the festival and will ultimately result in any reggae enjoyer. Taking place at the end of May, this festival is a great way to get into the summer mood.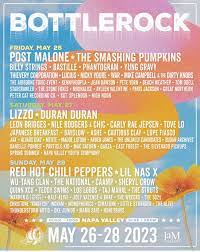 Bottlerock
Napa, California
Date: May 26-28
Rating: 9/10
My Top Artists: Red Hot Chili Peppers, Yung Gravy, Warren G, Post Malone, Leon Bridges
The 2023 lineup for Bottlerock has something for everyone to enjoy, whether you're a fan of some older 90s artists like Red Hot Chili Peppers and Warren G, if you are an avid Yung Gravy enjoyer, or if you are like me and enjoy the music made by all of them. This festival keeps it upbeat and fun by having artists known for always putting on a good show.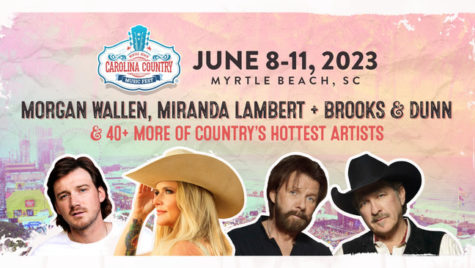 Carolina Country Music Festival
Myrtle Beach, South Carolina
Date: June 8-11
Rating: 10/10
My Top Artists: Morgan Wallen, Miranda Lambert, HARDY, Lainey Wilson, Brooks + Dunn
This is my personal favorite lineup considering three of my top artists will be performing. I believe that if you are a country music fan, this is the festival for you. With some of the biggest names in the industry such as Morgan Wallen and Miranda Lambert, there is no doubt in my mind that this festival is going to be a hit. They have already sold out of all passes as the excitement to see some of country music's top artists in the same place is prominent.