Crossing the finish line: Coach Reid qualifies for Olympic Trials
As we get closer to the 2024 Paris Summer Olympics, athletes worldwide are vying for a spot in the famous games. But before athletes can qualify for the games, they must first qualify for the trials. One of these athletes is Phillip Reid, a special education teacher and cross-country coach at Arroyo Grande High School. 
"The way the Olympic trials work for the U.S. is the top three men and the top three women qualify for the Olympics in Paris, 2024," Reid said. 
Reid, who grew up in Oxnard, California has been running for most of his life.
"I started youth track when I was 5 or 6 years old, and I fell in love with it very early, " Reid said. "I wasn't the most athletic in terms of hand-eye coordination; I wasn't super great at baseball or dodgeball or things like that. I naturally gravitated towards things like running because it doesn't require that kind of coordination… I would say in college I had [the feeling of wanting to do this for a long time]."
While he initially started running as a way to target his specific skill set, Reid also has found comfort in the sport. 
"I love being able to go out there and set goals, work towards them- just like I work with my athletes here," Reid said. "I like being able to set a goal and take steps to [achieve it]. Running is also my therapy; it's my release, escape, and safe place. Running has been an anchor point for me over the years."
In January of 2023, Reid decided to test his skills and compete in the Houston Marathon, gunning for a spot in the Olympic Trials.
"The Olympic Trials are being held in February of 2024 in Orlando, Florida. To qualify for the marathon, men have to run 2 hours 18 minutes or faster," said Reid. "[I ran in] 2 hours and 16 minutes. As a result, in February next year, I will compete in the Olympic trials."
For Reid, qualifying was a monumental experience. After years of training and practicing, it all paid off in a single moment.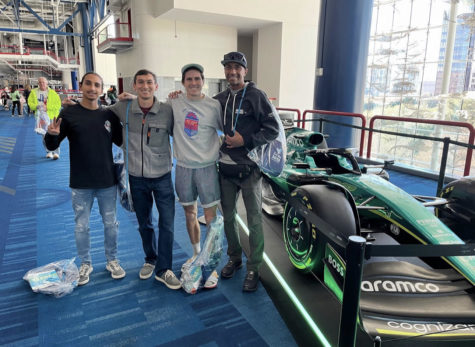 "It was emotional; I'm not going to lie. There's a lot of people [in Houston.]… it was just like 'I can't believe I did it.' I knew I could do it; I knew it was possible, but to actually do it is another thing," Reid said. "You start thinking about all the people who helped you get there, all the coaches and all the teammates. My wife, my son, my family- not just from the most recent several months, but going back to high school when I was a kid. You start to reflect on those sorts of things, all the important people… all of that kind of set in as I was wandering around this group of people."
Following the marathon, Reid has had time to reflect on his running career and what he is most proud of.
"It's been a journey… I think what I've been most proud of is that I've been able to stay relevant and I've been able to have objective results. I've been able to accomplish some memorable things, and I'm still improving," Reid said. "To be able to do that consistently over the past 25 years has been memorable."
Phillip Reid's story is one that shows that when you put your heart to something, when you put in the work and set goals, you can achieve anything.
"Just stick with it, whatever it is," Reid said. "If it's a sport, or if it's running- just stick with it. Trust those around you, and be around people who are positive, who are on your team. People who are there to support you."
Reid is currently running for a club called the HOKA Aggies Running Club. For the next year, he plans on continuing his running journey.
"I'm [planning on] doing some local road racing, maybe a track race here and there. In the fall I'll do some cross-country races. Probably nothing too crazy, I'll start focusing on the trials around December of this year. I'll kind of go into a bit of a focused mode but other than that- I have to find time for family and work and everything."
If you see Coach Reid around campus, be sure to congratulate him and wish him good luck!
Leave a Comment
About the Contributor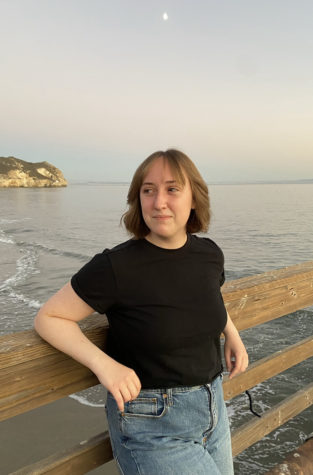 Grace LeVeque, Reporter
Grace LeVeque is a senior at Arroyo Grande High School, and she's ready for her second year in Newspaper. She loves listening to music, reading books,...