Mr. Neff is leaving "The Nest"
Dan Neff, AGHS principal for the past six years, is spreading his wings and flying away to the Atascadero Unified School District to take the position of Assistant Superintendent of Human Relations. This will be a big step for Neff, as it's his first time working outside of the Lucia Mar Unified School District (LMUSD). 
The position that Neff is taking is within the Atascadero district office is very different from the school setting that he is previously used to.
"You're not at a school working with kids every day," Neff said. "That dynamic is very different… you definitely miss knowing kids at a more intimate level than just shaking their hands or saying hi."
This new position, an excellent opportunity as Neff said himself, will allow him to get further administrative experience and workplace education. He will be involved in the hiring processes at Atascadero, conduct school visits, work with Title IX complaints or issues, and deal with conflicts between workers and supervisors. 
Neff is the third-longest running principal of AGHS within recent memory, after Doug Hitchen's seventeen years in the 1970s and 1980s and Ryan Pinkerton's eight years from 2003 to 2012.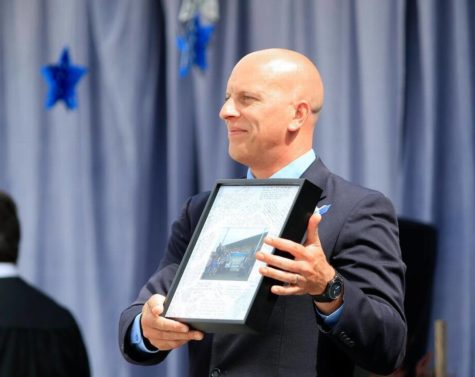 However, Neff's history with the school goes back much further than just the past six years.
"[My dad] was the welding and metals teacher when [those classes were] separate from agriculture. He did that for almost thirty years," Neff said.
The Neff family's involvement with AGHS runs deep, with several generations of Neffs attending and working at the school.
"All my brothers and I went to school here and graduated from here. I graduated in '95… my son just graduated from here last year… my youngest will be here next year, my daughter was here," Neff said.
In many ways, the halls and offices of Arroyo Grande High School are Neff's home, making the transition out of LMUSD a bit difficult.
"It's very bittersweet," Neff said. "I literally grew up at the school, walking the halls when I was little, walking down from Paulding when I went there."
Neff also taught biology at AGHS from 2003 to 2009, coached freshman and JV football for six years, and worked as a substitute teacher before picking up a few other administrative jobs within the distinct, ultimately coming back to AGHS as the principal.
Due to only working within LMUSD, Neff has developed many close relationships with staff and coworkers throughout the district.
"A large part of my life has been this school. I'm blessed to have a lot of really great relationships with people. That'll definitely be missed…I have the memories and all that is great, but [leaving] the relationships with everybody is going to be tough," Neff said.
He does have a lot to look forward to in his new position, including the potential to form new friendships and workplace relationships in a new district.
"Atascadero is a smaller district [than LMUSD], very family oriented and similar to here," Neff said. "A lot of the people that work there grew up there… I have a lot of relationship building to do which is exciting. I love getting to know people and spending time with them."
Neff does know the superintendent of the Atascadero school district, who himself is a formal principal of AGHS, Superintendent Tom Butler.  Their acquaintance stems from Butler's time with LMUSD and his wife's presence as the principal of Central Coast New Tech High School.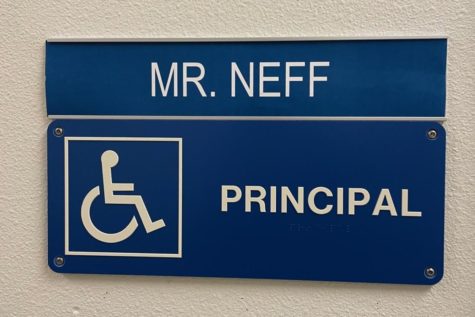 "Atascadero is a great district. I respect superintendent Butler and his team and their staff and their board a lot… it's just a really good opportunity," Neff said.
Though he will miss "The Nest" and the Eagle family, Neff is excited about what his new opportunity will bring, and he left Arroyo Grande with some parting words. These words are in part to whoever will fill Neff's shoes as principal next school year, which is unknown at this time. Due to the recent announcement and confirmation of Neff leaving AGHS, there has not been enough time to select and confirm a new principal yet.
He laid out some more interpersonal hopes, as well as practical job progression relating to the recent WASC reports and feedback.
"I hope they come to realize how special this school is, this community, and that they embrace it and become part of it and give to it and be able to enjoy it as much as I have my whole life. You know, it is really about being part of a team. You give to the team and you lean on the team when you need the team," Neff said. "My hope is I did a good job while I was here, and I was a good servant, and I laid a good foundation to keep building upon and so, hopefully, we've made some good progress, some areas that we stay focused on those things because there's still a lot of work to be done."
Neff thanked AGHS, the staff, and the students, for allowing him to be here and be part of their educational journey and formative years of life. 
"It's been a privilege and an honor," he said.
Leave a Comment
About the Contributor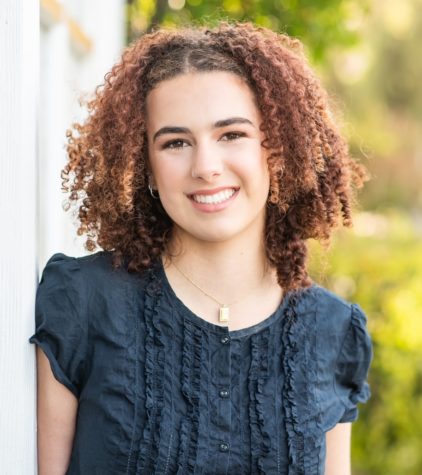 Zoe Lodge, Editor-in-Chief
Zoe Lodge is a senior and this is her second year at the Eagle Times! When she isn't writing (for the Eagle Times, for school, or creatively), you can...