The Poppys are Poppin'
California's rolling hills are painted with wildflowers for the first time in three years. This year's super bloom is so bright and expansive that locals, tourists, and even astronauts have taken notice of our local phenomenon. 
This year's super bloom is due to a particularly long and wet winter season with multiple atmospheric rivers smashing California out of the Pacific.  The California Nevada River Forecast Center claims California had been experiencing an ongoing drought since the "El Nino" torrential rains of winter 2017 the recent long and wet winter season made an unmistakable change to the dry grasslands of the Central Coast. Since there quenched and California blossomed. This new picture-ready landscape is social media's dream. 
Many online users claim that "California just needed a bath" which is what unlocked a luscious green and orange explosion on the Central Coast.
The once-in-a-lifetime beauty of the super bloom has attracted both California natives and out-of-state tourists. 
Connor Moreno visited the Carrizo Plains with his family on Easter and enjoyed the experience of being so close to the immense beauty of the super bloom.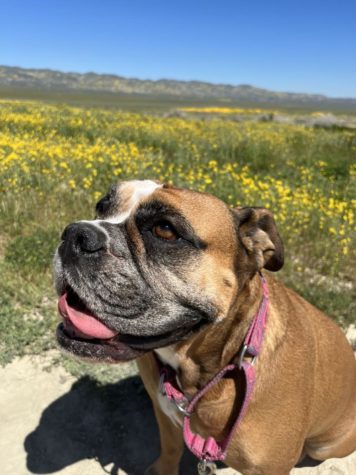 "Even though it's not my home, it's two hours that way and felt like [literally and figuratively] close to home."
These iconic plains are what Elise Flores ('23) calls, "California's best kept secret," home to wildflowers of all varieties. 
Bas Vink ('25) visited with his dad, dog, and sister.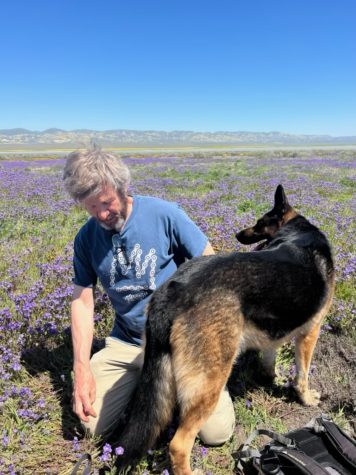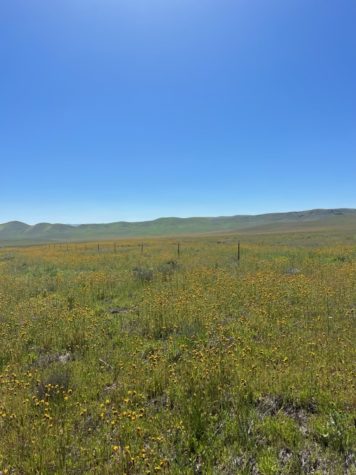 "We saw poppies: yellow ones, purple ones, and orange ones," Vink said.
We all know "the orange ones" as our beloved state flower, the California Poppy. Originating in 1909, it was chosen to represent our beautiful state's "Fields [riverbeds] of Gold" during the 1850s Gold Rush. 
Isabella Romero ('26) and Scarlett Laurent ('26) went exploring too.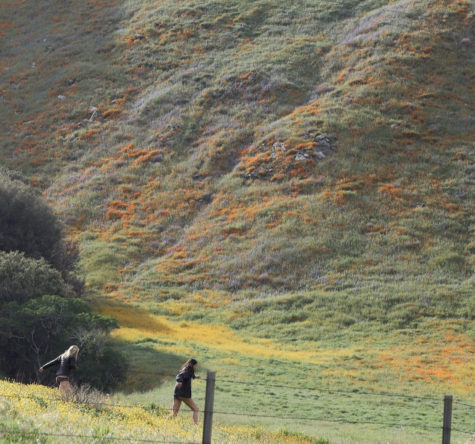 "We went over spring break just looking for flowers down south, but inland of Santa Barbara," Romero said.
Many locations are still in bloom. Some great hiking sports are the infamous Carrizo Plains, Antelope Valley (an actual poppy reserve), and Lake Elsinore, one hour north of Arroyo Grande, all along Route 46 where the rolling hills are decorated with yellow, tourists pull over on the highway to admire the scene.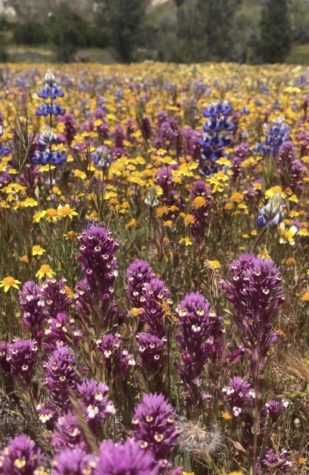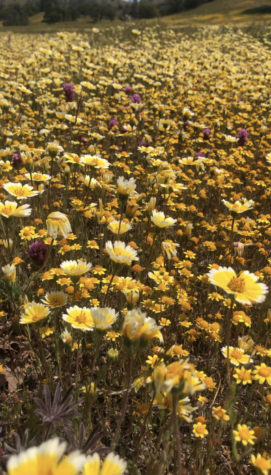 Though sometimes it may be taken for granted, the super bloom of 2023 will be remembered in history books as one of the great after storms that flooded the central coast of California. For that, we must cherish the moment and go out to appreciate the fleeting months of this colorful spring.
Leave a Comment
About the Contributor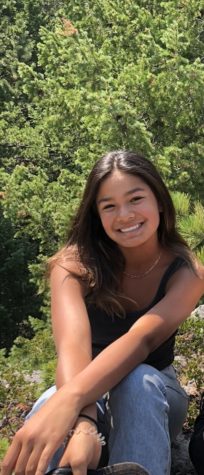 Jade Webber, Reporter
Jade Webber is a Junior at Arroyo Grande High School. She is very interested in international travel and playing soccer.  She listens to a wide variety...