Cal Poly SLO: What to Know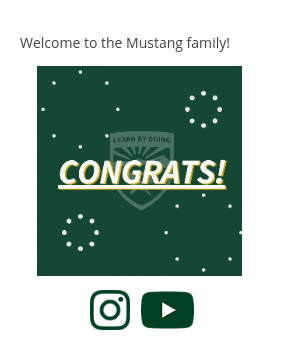 Unpleasant rumors often circulate about college admissions because students know so little about how the process works. It is easy to make assumptions, whether they're based on solid foundations or not. Certain rumors and theories are easily believed because they give students a false sense of security about the workings of the system.
Growing up in San Luis Obispo County, Cal Poly SLO is the top choice for a lot of college-bound high schoolers. Even for students outside of the county, it is a highly sought-after school for undergraduates. Cal Poly is an extremely competitive and well-respected university. The school has roughly 6,000 undergraduate spots and, according to the San Luis Obispo Tribune, "more than 73,000 applicants for fall 2023." Those statistics combined with the multiple awards they have received, according to Cal Poly News,  "Cal Poly as No. 2 overall in the West — up one from last year — and as the top-ranked public university in the region."
Along with prestige for their master's programs and more recognition with their undergraduate programs, the reputation that Cal Poly has earned over the years is reflected in those rewards and the competitiveness of the school but leads to disappointment for many students when they receive a rejection letter.
Terrance Harris, Vice President of Strategic Enrollment at Cal Poly, provided some insight into the admissions process and what Cal Poly looks for in applicants. Harris "oversees a series of groups that work, from recruitment of prospective students all the way through facilitating the process for students to efficiently and effectively go through their academic careers at Cal Poly."
With the insight gained from his position and the 18 years he has spent working at Cal Poly, Harris was able to answer questions about the admissions process and some traits they look for in prospective students.
High school students' GPAs have continued to increase over the years, where it used to be capped at 4.0 for many schools, things like AP and college courses have resulted in higher GPAs. The average GPA of undergraduate students admitted at Cal Poly fluctuates over the years. With only weighing 8 semesters of AP or honors classes for applicants, "there is an average of a 4.1, 4.2 GPA," Harris said.
While there are ongoing rumors and jokes that admissions officers take a stack of applicants and designate one accepted and one rejected, this is not true at Cal Poly. At Cal Poly student applications are run through a logic computer-based technology first. Selection criteria is modeled to screen scores, evaluating A-G course work in high school and community college courses, grades in those courses, extracurriculars and work experience.
When looking at what is most important on your application, or what is heavily focused on, "the courses and GPA are most heavily weighted. So what courses and really the more courses a student took on the on the A-G with the more competitive they appear. And then after that, again, the GPA is obviously really, really critical in the process and carries more weight than the extracurricular activities or those other cognitive variables that we're looking at," Harris said.
Noncognitive variables at Cal Poly include, "a student who was a local student from graduating from a local high school, and they meet some of our minimum academic standards. Our local students will get additional consideration in the process as well" Harris added. This supports the community and gives local students who meet the criteria the opportunity to attend their hometown school.
Most universities like to see students taking a rigorous course load along with extracurriculars. While doing their best is important, some students end up taking on so much that they are not able to give their all to anything because they are giving pieces in different places.
"We encourage students to take rigorous curriculum, but no more rigorous than you can handle, you're also a high school student. We'd love for students to engage in more than just classroom activities, right? So you want to be able to be well rounded and enjoy high school, while also preparing yourself for the next steps," Harris said.
While Cal Poly is a competitive school to get into and that may deter many students, "students shouldn't make an assumption that they can't get in just because of what they see on the surface. Students should put their best foot forward and see what happens," Harris said. Harris emphasized that admissions status does not reflect the level of work or effort a student puts in or their value as a student.
Harris added some final pieces of advice for Cal Poly applicants. "I would say I know that this can be a stressful time. But it should also be a joyful time. You've put in a lot of hard work, and you've done what you want. You can finish your senior year out strong. Stay true to who you are, and enjoy yourself. Your future is not determined by any acceptance or denial. Your future is determined by the work that you continuously do, regardless of your circumstances. So just keep putting your best effort out there and the results the results will come," he said.
Leave a Comment
About the Writer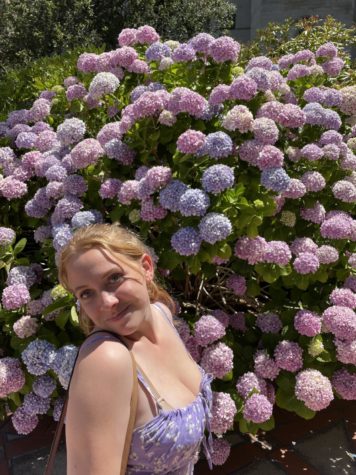 Samantha Davison, Reporter
Samantha Davison is a senior and it is her first year on the newspaper staff. She enjoys reading, traveling, going to the beach, and hanging out with friends....