David Ramirez: His Gymnastic Journey
David Ramirez ('24) a junior at Arroyo Grande High School, is not only a member of the AGHS dive team but also a nationally ranked gymnast.  Ramirez has been a gymnast for twelve years, traveling throughout the country for competitions. Over this past summer, he competed in the US championships and was ranked tenth in the nation for his age group. 
Ramirez has been a gymnast since he was a toddler, and for him, gymnastics started with a stop.   
"When I was three or four I started climbing stop signs and backstops to baseball fields, and my parents started getting worried, because I was climbing way too high when they weren't looking, so they were like, 'We gotta get this kid into a safe environment,'" Ramirez said. 
Each season, Ramirez and his team located in San Luis Obispo, travel across the state and have one larger travel meet, which this year was the Horton Challenge in Houston, Texas; an invitation regional and national qualifier.
Ramirez has currently "taken a break" from climbing stop signs. 
Ramirez's best events are the floor and vault. The floor is a rectangular floor, with foam, wood, and springs under it, and the vault is a long strip of foam where you run across a springboard and off a vault table, usually with your hands and doing flips. 
Junior year is known to many as the most rigorous year in High School and Ramirez is no exception to this. With a 20-hour training schedule, school work, and social life, there is a difficult balancing act. But after years of training, Ramirez has learned to overcome the boundary of time management. 
"It's definitely difficult, but after doing it for so many years, you start getting used to it, and you start creating your own schedules. It's a routine that I would follow," Ramirez said. 
Gymnastics has also opened doors for Ramirez socially and physically. 
"My socializing with others goes up because I have a very close family in there, the people that I train with and compete with. Gymnastics also helps you learn about your body and what it can do," Ramirez said. 
Learning about his body has also taught him about injuries, which he has experienced many throughout the years. 
"I've broken my finger, I've smashed my face into a bar before… constantly jamming my fingers is a big one, and a lot of sprained ankles," Ramirez said.
His worst injury was one that took about two years to recover from; stress fractures in his wrist, from which Ramirez and his family had to travel across the state to find out what the injury was. Recovery can be difficult for athletes, with possibly long periods to heal, and the risk of your skills worsening from being unable to do much training. 
"You kind of feel like you start backtracking a little bit, when you start getting back into it, and sometimes that's really hard for people," Ramirez said. 
While his journey with gymnastics has been difficult, Ramirez stays dedicated to the sport despite it all and continues to remain dedicated with hopes of competing as a D1 athlete in the near future. 
"I've just put so much time into it, so many years of my life have gone into the sport, that I feel like it's too late to just give up now, and how much money and effort that myself and my parents have put into this sport, and I feel like it's mainly discipline more than motivation- at some points, I'm just not motivated to go but I know that I have to in order to get better," Ramirez said. 
Let's wish David Ramirez luck with his ongoing journey and successes in his sports.
Leave a Comment
About the Contributor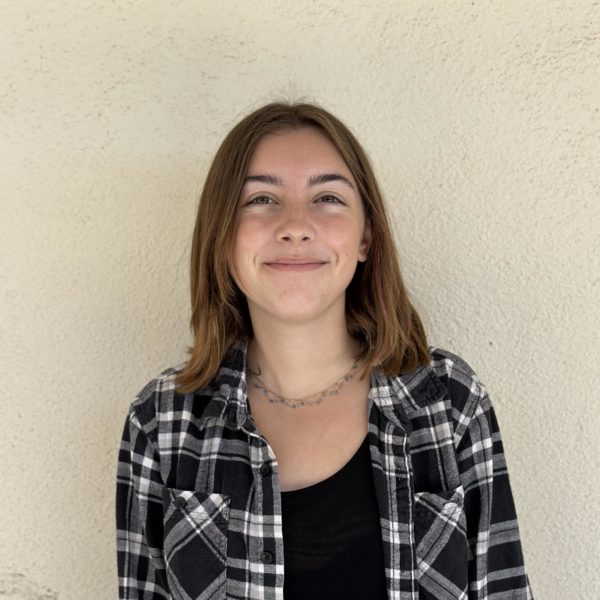 Dakota Clark, Reporter
Dakota Clark is a senior, and this is her second year writing for the Eagle Times. Her Starbucks order is an iced chai (with oat milk). She enjoys listening...