This year, students are required to have a parking permit, in the form of a sticker, displayed on their car. A change from last year's hanging permits, the stickers aim to prevent issues including lost permits, theft, or sharing permits with friends.
Lost permits cost $25 to replace. Students who have a different car for an extended period of time can go to the student business office to get a temporary permit free of charge unless they lose the temporary permit. However, if students get a new car, replacement permits cost only $5.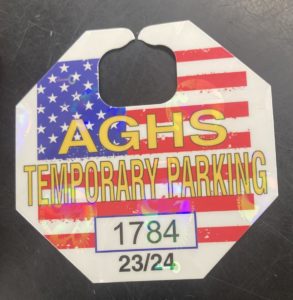 "We ask them to just scrape off that sticker and put it on any kind of piece of paper," Student Business Office Secretary Lisa Hall said. "Then [they] bring [the old permit] to [the Student Business Office] and it's only a 5-dollar replacement."
Students are now required to place sticker parking permits on their cars in the advised spots or receive a fine of up to $25. Refusal to pay their ticket results in the withholding of their diploma. However, students can dispute their ticket if they feel they didn't deserve it.
Sophomore Administrator Shayne MacCuish, is in charge of resolving parking disputes.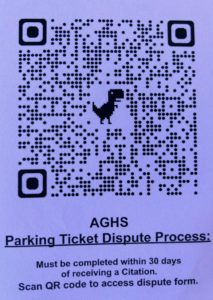 "Part of the reason we went to the stickers was because of the number of parking disputes that were based on, 'I lost my permit, or it's in my other car. My mom took my car, and I don't have it,'" MacCuish said. 
Administration's goal is to give out fewer tickets with the new parking stickers.
Permits are $20 for ASB holders and $25 for students without ASB. This hasn't changed from last year. However, instead of being able to remove permits whenever they need to, the switch to parking stickers requires students to permanently attach their permits to their cars. This sparked strong opinions amongst students regarding the new enforcement of sticker permits.
"If you have to switch cars, [because] sometimes if you're driving [your] parents car, [one day] it's gonna be like 'oh, you can't drive that to school,'" Zivah Hartman ('25) said. "So this switch, [and] getting a temporary pass every single time is just a waste of time, and makes it more difficult for [us] also [for] the [people checking] because now they're gonna have this temporary pass [that] isn't a sticker."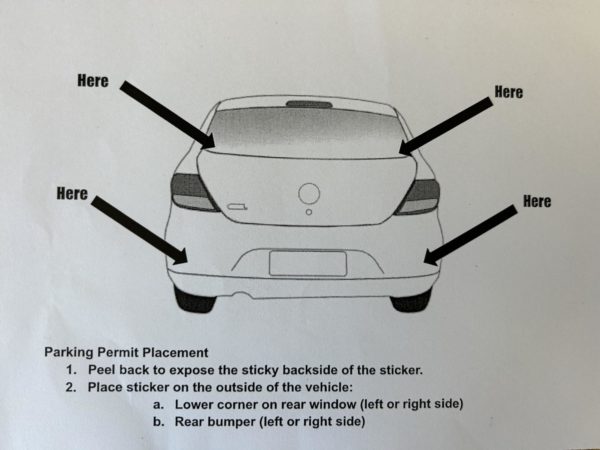 Anonymity on where students go to school presented as a concern with the new stickers.
"I don't want random people knowing I go to AG, [knowing] that I'm a high school student, it makes some people more of a target," Nevaeh Burton ('25) said. "I want to be able to take down the parking pass when I'm not at school so that I am able to go freely anywhere without people knowing where I am during the daytime."
Even after students' complaints, new sticker parking permits can be purchased in the Student Business Office.