AGHS takes pride in spreading kindness through Spirit Week. Spirit Week is a way for students to grow close and participate in a series of school events. This week promotes student positivity and kindness within the school. In addition to dress-up days, the AGHS leadership classes help put on different fun activities for lunch all week.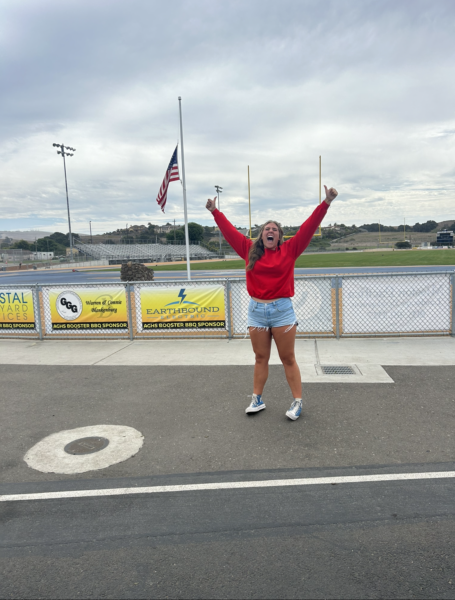 On Monday the theme was Miss Americana, in recognition of the Sept. 11 terrorist attacks on the World Trade Center. Students dressed up in red, white, and blue in remembrance of the tragedy of 9/11. ASB didn't just stop there. At lunch, students were able to write letters to first responders, police officers, firefighters, and paramedics.
Tuesday's theme was pajama day. Popsicles were provided during the lunchtime activity to encourage participation. Shannon Hurtado, leadership teacher and activities director was dressed out in her comfy pajama pants throughout the day.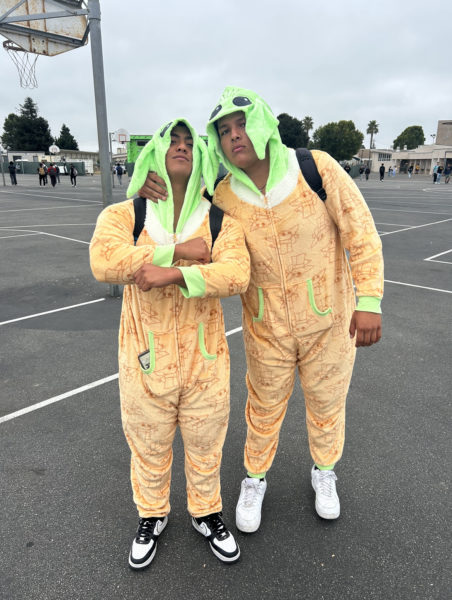 "I think I have one of the best jobs on campus," Hurtado said. "We have a saying that we make moments matter for our students." 
When Wednesday rolled around, the students and staff were told to wear fandom attire. This was paired with the Chalk Talk, an activity where students could draw on the sidewalk in the quad during 3rd and 4th period, or make friendship bracelets at lunch.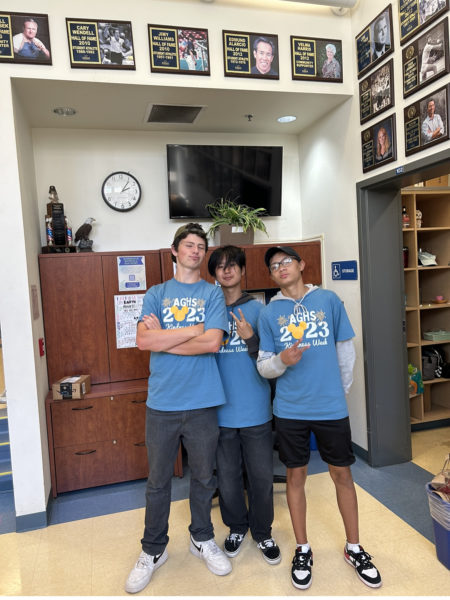 On Thursday, students and staff were encouraged to dress up in college, or career gear. Many students dressed up as their parents or family members' careers. During lunch, the students were able to write letters to their elementary schools.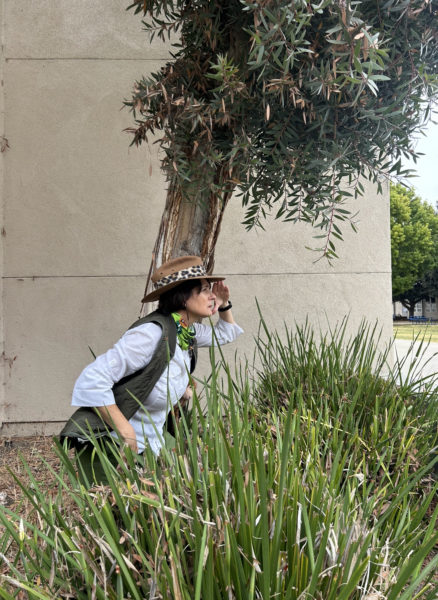 Lastly, on Friday students explored out into the wilderness for safari dress-up day. During the pep rally, students played games like Hungry Hippo, Leapfrog, and Monkey Stack. The dance and cheer team performed. Kayla Ceceña ('24), student and ASB president, spoke about kindness on campus and the impacts it has. 
"It's a way to put a positive spin for when school is sometimes stressful," Ceceña said.
She says this when talking about our school spirit week. How allowing there to be a fun week during the month can have the effect of lifting the spirits of the school all together. Spirit and Kindness Week go hand in hand when forming a close connection with all students on campus.