It's that time of the year for ghouls, ghosts, vampires and all things spooky. For me, Halloween is lighthearted and fun rather than gory and gruesome. My favorite way to get in the holiday spirit is by turning on a Halloween movie and eating some fall food. When I was younger, my favorite Halloween movie was "It's the Great Pumpkin Charlie Brown". While I have grown older, it's still one of my favorite Halloween movies. Here is a list of my Top 10 Halloween movies for this spooky season.  
1. Coraline (2009)
Coraline follows the story of a teenage girl's exploration of her new home. Upon discovering an entrance to a different, and what seems much better- world, Coraline must decide whether or not to stay in this alternate universe or try to return back to her family. This ominous movie is nothing short of horrifying.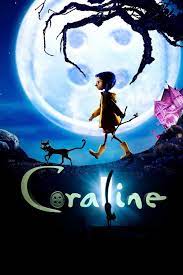 2. Nightmare Before Christmas (1993) 
The story follows a disheartened pumpkin king through his discovery of Christmas. With the help of all of his ghoulish friends, Jack Skelington tries to ruin Christmas, but with some holiday magic from Santa Clause, Christmas is saved, and normality is restored to Halloweentown. This musical movie is sure to get you in the spooky spirit.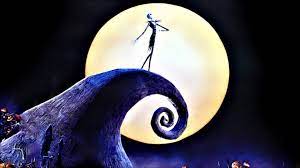 3. Hubbie Halloween (2020)
 "Hubbie Halloween" portrays an odd member of the Salem community and his devotion to Halloween safety. Hubbie attempts to protect the community against all things bad on Halloween night, but whether or not the community appreciates his help is a different story. This comedic film is nothing short of a lighthearted and hilarious Halloween movie for all ages. 
4.  Hocus Pocus (1993) 
This witchy movie is sure to get you in the Halloween spirit. The tale of the three Sanderson Sisters and their journey to redemption in Salem is heartwarming, comedic, and will leave you bewitched. From Winnie's creepy spell book to Mary's vacuum-riding, this movie is one of my favorites. It is the perfect mixture of comedy, spookiness and romance, and I'm sure it'll be one of your favorites too!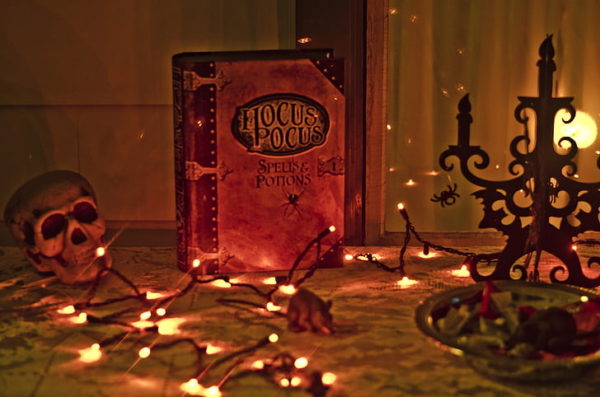 5.  The Addams Family (1991) 
"The Addams Family" will bring you both nostalgia and lighthearted fright this spooky season. This movie follows the Addams family and their reunion with Gomez's brother, Fester…but is it really Fester, or someone impersonating him? Full of monsters, magic, and mischief, this movie will be sure to have its viewers mortified.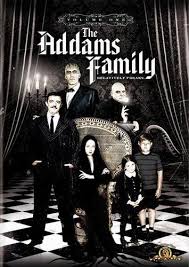 6. It's the Great Pumpkin Charlie Brown (1966) 
"It's the Great Pumpkin Charlie Brown" is one of my favorite fall movies. While it lacks the spooks and scares, the movie is nostalgic and full of wholesome comedy. This peanuts special follows Linus and Sally's long night in the pumpkin patch waiting for "The Great Pumpkin", while Charlie Brown and the rest of the gang go trick or treating. Most of the trick-or-treaters got lots of treats, but poor Charlie Brown got rocks. This autumnal movie is heartfelt, cozy, and appropriate for all ages.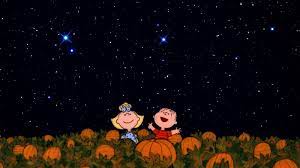 7. Corpse Bride (2005)
"Corpse Bride" follows the groom-to-be Victor and his journey back to the living world after being sucked into the underworld. While in the underworld, he meets a corpse named Emily who wishes to wed him, but will he make it back in time to marry his bride Victoria before the villainous Barkis swoops in? Packed full of skulls, spiders, and spooks, this ghostly romance movie is one of my Halloween favorites.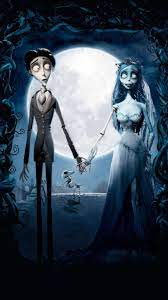 8. Sleepy Hollow (1999)
Sleepy Hollow is the movie interpretation of Washington Irvine's book "The Legend of Sleepy Hollow". Created with a spooky trifecta of Christina Ricci (well known as Wednesday Addams), Johnny Depp(who played Edward Scissorhands), and notoriously spooky producer Tim Burton, Sleepy Hollow combines horror, fantasy and adventure all together while leaving viewers with an eerie feel. When unexpected events unfold, the mystery of Sleepy Hollow will captivate its viewers. 
9.  Haunted Mansion (2023) 
If you're looking to kick off this spooky season with a thrilling adventure movie, Haunted Mansion is the way to go. This whimsical, eerie movie will give you all the frights, scares, and heartfelt emotions you could want. The story follows a widowed mother and her son through the journey of navigating their new house that may have some unwanted guests.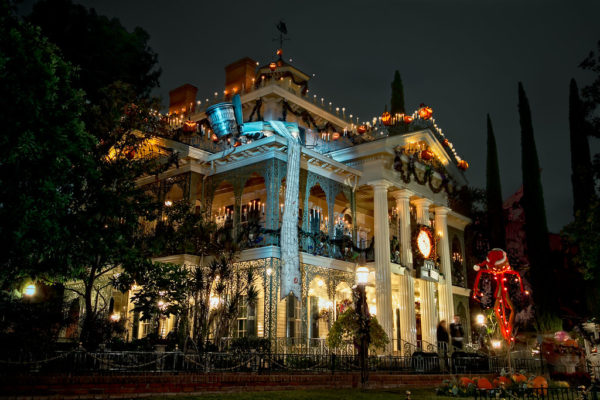 10. Casper (1995) 
Ghouls and ghosts are typically frightening, however Casper the friendly ghost tries his best not to scare you. This warm movie will gives viewers the Halloween experience plus adventure, mystery, and comedy. This semi-animated film is family friendly and one of my favorite go-to Halloween movies.