Homework is something most students at all levels are familiar with. Over the years and across the United States, students, parents and teachers have struggled with the question of: "Is homework beneficial or necessary?" The answer to this question for a lot of educators is simply, it depends.
At the high school level, homework is a part of most classes, but the amount of assignments and time required to complete those assignments can vary by the type of class.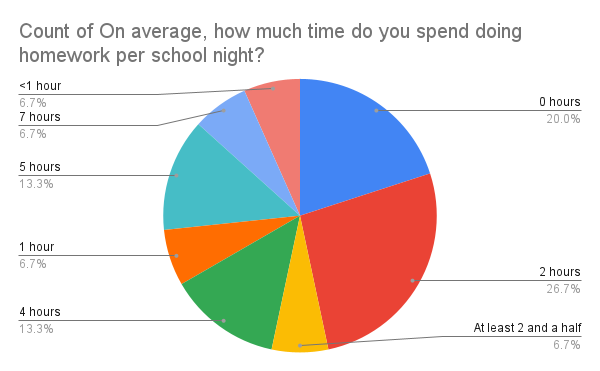 Students hoping to get into top colleges tend to take multiple challenging courses with the hopes of raising their GPA and showing course rigor. This can also drastically increase the amount of homework students have each night as well.
"Some nights I do around 30 minutes of homework, but it's ranged up to eight hours this year," Banyan Wenzel ('25) said.
Wenzel is taking AP Biology, AP Environmental Science, and AP Calculus AB alongside two semester-long enrichment courses at Cuesta College.
Many students are also involved in extracurricular activities like sports, clubs, dance, band, etc. Balancing homework and extracurriculars can pose a challenge to many students and cause unhealthy levels of stress. Some students, however, are able to balance academic workloads and extracurriculars.
A member of Dance Company, ASB Secretary, Book Club President, and Varsity Cheerleader Tiffany Hyun ('25) said that "with extracurriculars and sports I figure out what to get done first and manage my time well."
For Hyun, managing her time well includes studying on the weekends to get ahead of her busy schedule during the school week. Tiffany on average spends 3-4 hours per school night doing homework.
Hyun is taking AP Biology, AP Psychology, and AP English Language & Composition.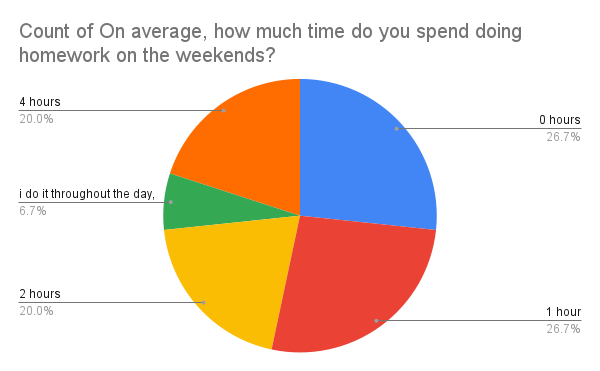 Students with full schedules are already at school for 7 hours, and many feel that they shouldn't have to spend large amounts of time after school or give up their weekends to get ahead for the school week.
"I'm not very keen on the idea of students having homework…with everything going on in a student's life, if they can get their work done in class, that's all they need," Miranda Gasenica, AP Psychology teacher said.
However, Gasenica also recognized that certain subjects like math may need more repetition and practice outside of class time, in which case daily homework may be appropriate.
Homework has the opportunity to strengthen students' understanding of classroom concepts, but oftentimes the amount of homework does more harm than good for students.