The AGHS Football Team is making a comeback this season. The Eagle's 2022-2023 football record shows that they won five games and lost a total of seven, yet this year the team has already improved drastically and has won seven games in the league having only been defeated once by Clovis East with the final score of 35-7. 
The Eagles conquered Saint Joseph and Mission Prep, their toughest opponents so far. Both teams had negative words to say about AGHS' football team before each game, yet the eagles defeated both teams. Instead of responding with a rude or negative comeback, the AG eagles showed their confidence and strength on the field.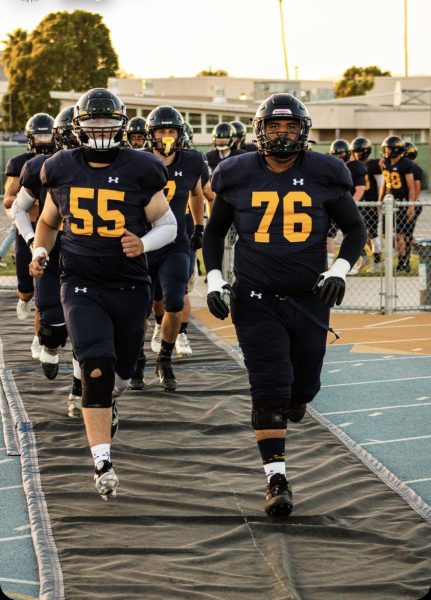 On KSBY, Conner Lopez, a player from the Mission Prep Team was interviewed about the game and his predictions. "I think they are going to face a tough defense. We really pride ourselves on tough defense… I think we really out toughen any team. We play and kind of take their souls," Lopez said.
 This interview aimed to intimidate the eagles, only seemed to motivate them.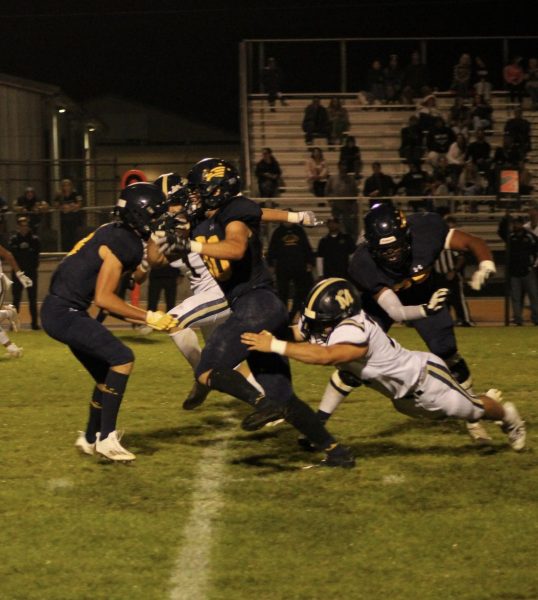 Junior Herlihy('24) in response to that quote stated, "At the end of the day it lit a flame in my heart to do my best and compete for my team."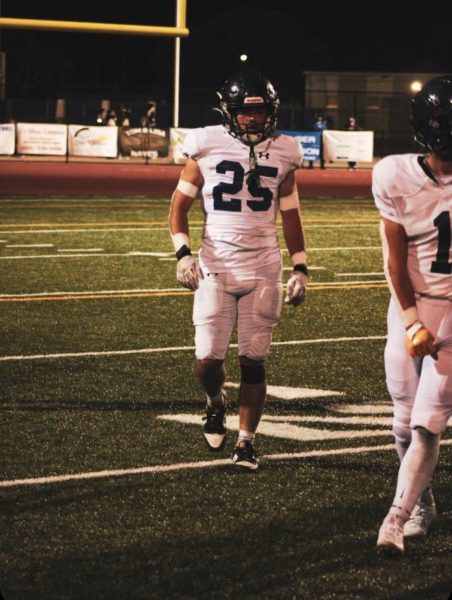 The intimidation that the Mission players were hoping for never occurred to AGHS's football team. Instead, the eagles worked out harder at practice preparing themselves for the game that would allow them to become first in league in Division 1. 
Paul Sisemore('24) talks about the team's goals at practice. "The team all had the same goal in mind, and we were all ready to play our part on the team. Working together instead of focusing on our own selfish goals." Sisemore said.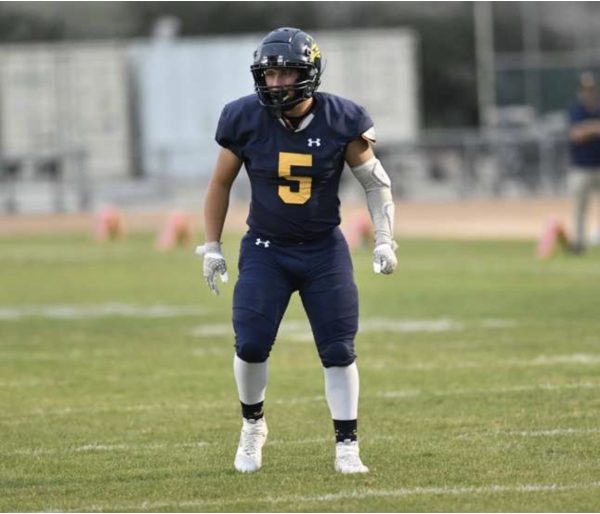 Sisemore's mindset entering the game against Mission Prep has remained positive.
"As a team we work hard and are determined. We go into each game thinking we are going to play our game and aren't worried about anything except ourselves, and how we are going to play together and come out with a victory," Sisemore said.
True to this statement the Eagles did come out of that game with a hard fought win with a final score of 10-3. The win allowed the team and spectators to see the change in team dynamic and determination each game. This is the effect of all the hard work and dedication the players put into the team and themselves. In the game they're able to see the players improve their skills each game.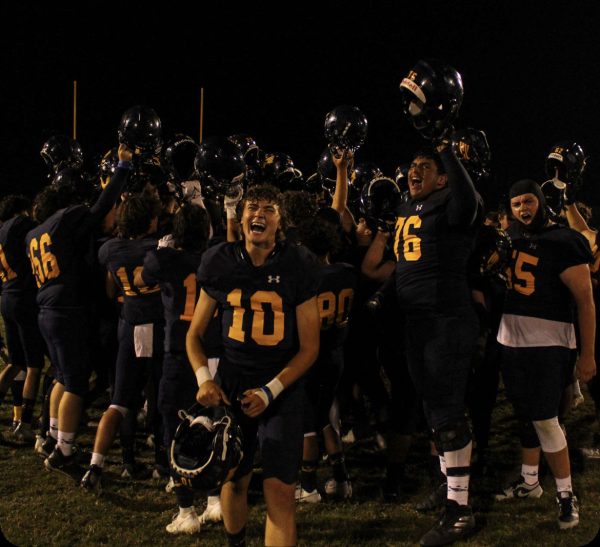 There are many different aspects that come into play when it comes to football such as strength, grit and focus. Yet these are individual characteristics. Football requires a strong team dynamic to function well, and the Arroyo Grande football team has grown exponentially in this area. Through determination, grit, and cohesiveness with each other, the AGHS Eagles football team is striving to be back on top this year.