Among Us voted great game among all age ranges
The game Among Us, originally released in 2018, has experienced a recent boom in players spanning all ages and all areas of the globe. Among Us is a mobile and PC game resembling a murder mystery case where friends or strangers work together to seek out the imposter within a group. For many, the uptick in usage of the game has begged the question of why it has become so popular. 
Some believe the game's success can be traced back to famous streamers playing the game and inspiring their viewers to do the same, or the spike of the coronavirus leaving quarantined souls sitting at home looking for something to do. Some feel it's enticing because of the mischievous feeling one gets from assuming the impostor role, but above all, young players to adults seem to feel the most dominant influence of the success of Among Us may be traced back to the feelings of community it instills.
Ella Schiesl, a third-grader at Shell Beach Elementary, believes the rise in popularity of the game has come from lots of people talking about it and sharing it around.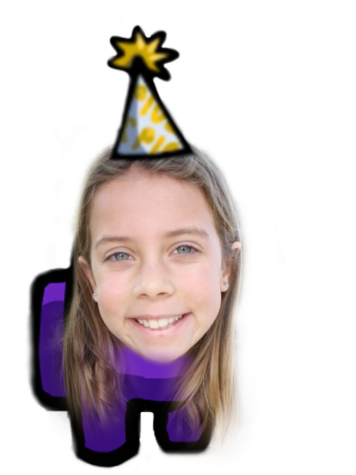 "I feel like someone found Among Us and started playing with their friends, and their friends [played with their friends]  and then it just got shared. I also think seeing what Among Us is about on social media and fun things that happen in it might attract more players to get it and play it."
Schiesl said one of her favorite aspects of the game is the imposter role. Even though she may have to kill her friends in the game, Schiesl enjoys having lots of friends and people to play with while using Among Us.
"I love how it's a multiplayer game with real people, and how you have a choice of playing with your friends and people you give the code to or with just random people." 
Quinn Dawson, a 6th grader at Harloe Elementary School, displayed her serious passion for the game as she answered with her Among Us username when asked for her first name.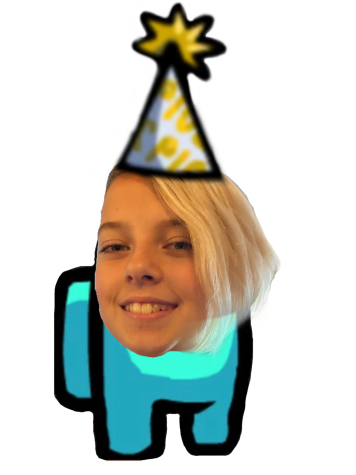 "My name is Shadow1… oh wait my real name?"
Dawson attributed the success of the game to streamers and the fun of the game itself.
"A famous streamer on Twitch [probably]  streamed themselves playing [Among Us] and then it blew up…it's a really fun game," said Dawson. "I'd give the game a 12 out of 10 because it is a fun game to play with family and friends because it is a good way to interact."
Some older players agree the increase of gameplay may have come from social media, but also speculate more time spent at home due to the pandemic has increased the games' success.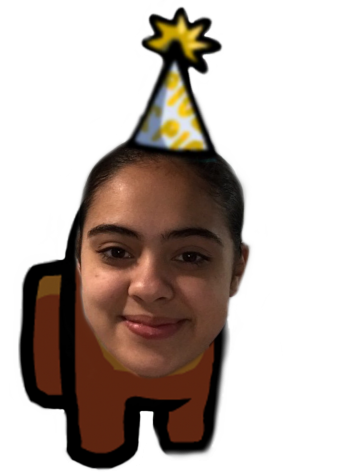 Sofia Reynoso, a junior at AGHS, felt TikTok helped boost interest in the game.
"I started finding out about the game through TikTok and in 2018 I don't think TikTok was that big of a thing, so I feel like as TikTok became more popular, the game also got more popular."
Reynoso said she enjoys the game for the convenience of the multiplayer function.
 "I really like how it's so easy to play with other people. I have seen other games where you have to create an account or do all of these things just to play with other people, but with this one, you just put in a code and you can play with your friends."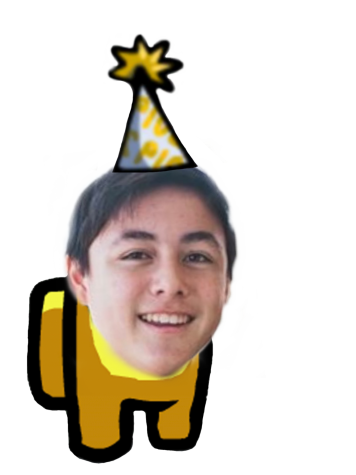 AGHS junior Jason George said he also likes the multiplier aspect as well as other aspects of the game.
"I enjoy the active murder mystery part, and how there is rarely ever a dull moment. I also enjoy that we can play with friends," said George. 
"With the lull that coronavirus has brought upon us, [Among Us] has grown in popularity due to the unique aspects of it, as well as the fact that you can play online with friends but also with random people."
Even adults who may not have seen the appeal when the game first became popular, have grown to enjoy Among Us.
"I found it through a family member and I wanted to try it because I had no idea what all the hype was about. When I first started playing it I thought 'this is dumb', and then I got hooked," said Steve Gonzalez, AGHS parent, who joked he was "lost before [he] found                            Among Us."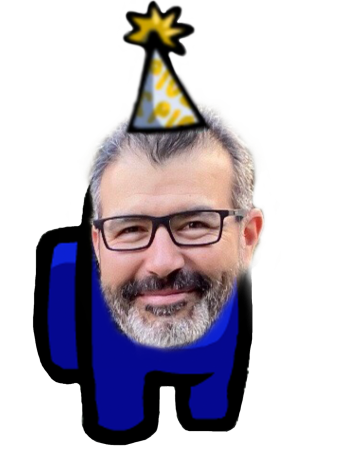 Gonzalez agreed that coronavirus probably played a role in the game's newfound popularity, but he also felt the game's ability to connect people was a compelling aspect.
"I think it has definitely gotten popular because people have a lot more time on their hands, but then also it's funny how it brings people together from all over the world…that would otherwise never interact," said Gonzalez. 
AGHS teacher Brandon Sligh also attributed the success of the game partly to the coronavirus, but also to streamers.
"I think they probably had enough people stuck inside or looking for a collaborative game and then maybe you had some streamers who were like, 'this is new and interesting.'"
Like Gonzalez, Sligh enjoys working together with crewmates and experiencing the teamwork associated with the game.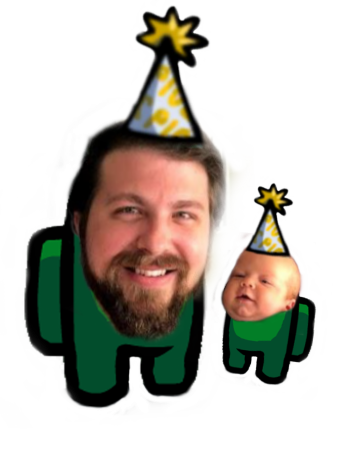 "It's a fun game. I think the best part is the collaborative aspect," said Sligh. "There's a much higher reliance on the communication aspect of it [than other games] and I like the who-done-it kind of mystery."
Lea Dawson, an AGHS parent, appeared to have said it best when she gave the rating, "10 out of 10 good family fun."
Regardless of how you believe the game got its wide audience, it's evident that it's well deserved, especially for the connections it fosters… that is if you can keep your friends and family alive long enough to foster those connections.