Silence falls as Elliane Cha ('25) gets carried off the court. A million thoughts enter her head. Cha can't feel her leg and hopes her ACL isn't torn. If it is, her tennis career gets put on hold. Her number one spot is revoked and she'll ride the bench for the rest of the year. 
"My first thought was 'Oh, crap, I just injured myself,'" Cha said. "That's going to take me a while to get back into tennis again."
Cha's injury turned out to be a bone bruise. Contrary to her initial fear of a torn ACL, this injury didn't deter her from tennis. When the time came, she felt ready to get back on the court.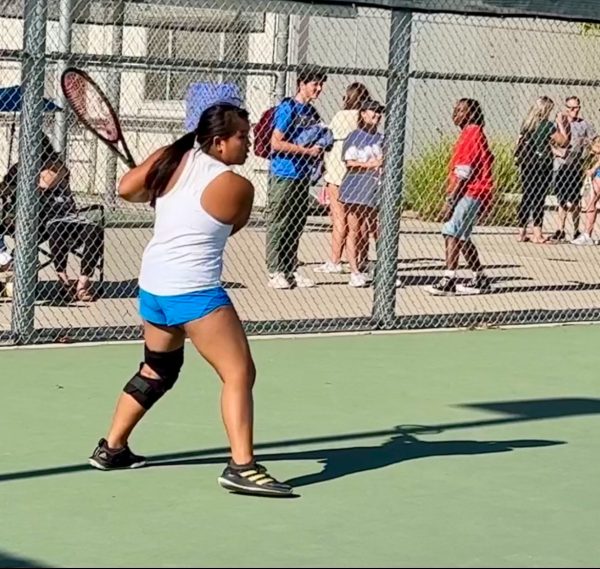 "I just feel like tennis is all muscle memory," Cha said. "So, I was never scared to come back."
Sports injuries are common. For high school athletes, having to stomach the thought of taking a break from their sport is alarming. 
"I was pretty sad [about not being able to play football because] I put a lot of work in the weight room in the offseason," Nate Auten ('24) said. "I was getting ready to get some playing time, and I was really excited to get after it that season."
Auten injured his wrist during summer football and needed surgery. While he was disappointed about not being able to play football, he found opportunity within the situation.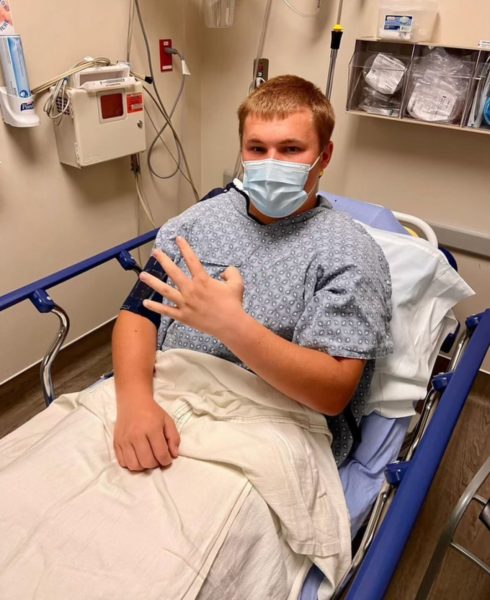 "I started taking stats on the players and I started doing film," Auten said. "That helped me a lot because I felt like I was contributing to the team even though I was injured."
With his knowledge of the game and his ability to record plays, Auten found he could support his team—even on the sidelines.
"I helped new people coming into positions [because] I knew the plays pretty well," Auten said. "So, I taught people the plays if they didn't know what they were doing."
Auten went to every practice to make sure he was ready to return to the field. After a year of not playing football, his love for the sport made him excited to come back.
"I felt stronger than ever," Auten said. "I was ready to play again."
Thankfully, Auten and Cha were able to continue playing their respective sports. Unfortunately, some students don't have the same opportunity.
"My doctor said that he doesn't recommend running sports due to the longevity because I have a bone graft in both my knees," Makena Morris ('25) said.
In her sophomore year, Morris got diagnosed with Osteochondritis Dissecans, a joint disorder where part of the bone starts to separate from the rest of the bone.
"There is not a number one reason for why [Osteochondritis Dissecans] is caused, which is why it's so rare, but basically I grew 9 inches in two years," Morris said.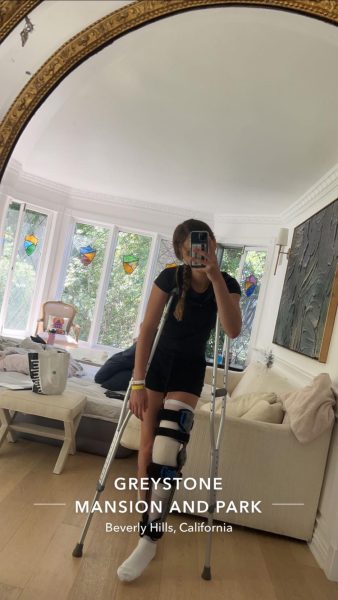 She stayed active during her rapid growth spurt, which worsened her condition.
"I was running six days a week on top of playing soccer," Morris said. "So with the growth and the running at the same time, my knees just couldn't take it."
Morris expressed disappointment at not being able to run again. However, she's grown to realize that running doesn't define her as a person.
"I miss sports of course, but I feel like it's helped me realize that [they] aren't everything," Morris said. "I found myself outside of running."
Morris now spends her time surfing and climbing, while still considering whether or not to quit running.
"I'm not a hundred percent sure [I want to quit running], but I think for my [physical] health and my mental health, I don't think it would be best to go back," Morris said.
Every athlete deals with their injury differently. Some might have to wear a knee brace like Cha. Some modify how they do push-ups like Auten. Some even change their sport completely like Morris. No matter the obstacle, perseverance and determination are vital to emerge as a stronger athlete and person.